Support MP 3000 HV - Multi Source Player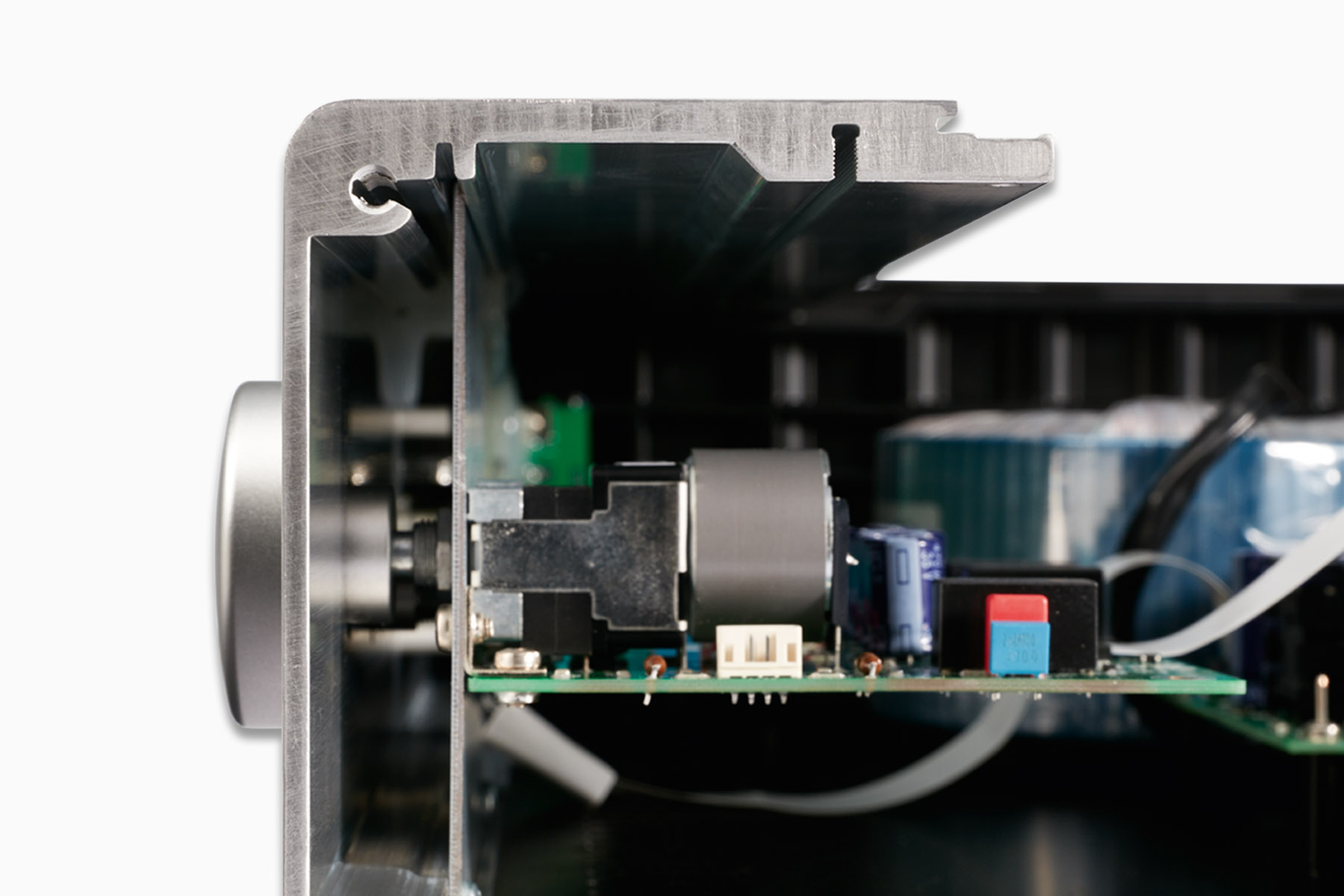 Formats
CD/DA, CD-R, CD-RW, CD Text
Frequency range + Dynamics
2 Hz - 20 kHz / 100 dB
Formats
MP3 , WMA, AAC, OGG Vorbis,
FLAC (192/32 over LAN), WAV (192/32 over LAN)
AIFF (192/32 over LAN), ALAC (96/24 over LAN)

Supported media servers
UPnP 1.1, UPnP-AV and DLNA-kompatible Server,
Microsoft Windows Media Connect Server (WMDRM 10),
vTuner Internet Radio Service, DLNA-compatible Server
Features
Auto network config,
Internet Radio Station database (automatic updates)
Stereo overload damping
40 dB
RDS-Display
Station name, Radio text
Analogue outputs unbalanced (RCA)
2,5 Veff / 50 Ohms
Analogue outputs balanced (XLR)
5,0 Veff / 50 Ohms
Digital outputs
1 x co-ax, IEC 60958 (LPCM)
Digital inputs
1 x AES-EBU with 192/24, 5 x S/P-DIF:
2 x high quality BNC 192/24
1 x Standard-Coax and 2 opt. TOS-Link 96/24
1 x USB Device Mode in USB Class1 (max. 96/24)
1 x USB Class2 Mode (max. 192/32),
Assists asynchronus (USB2 Mode) + synchronus (USB1 Mode) datatransfer
2 x USB Master-Mode for USB-Mass storage (Stick or HDD)
Principle
Double-Differential-Quadruple-Converter with 4 D/A-converters per channel,
32-Bit Sigma Delta, 352,8 kSps/384 kSps
Upsampling
freely programmable signal processor with four selectable oversampling algorithms.
FIR short, FIR long, Bezier/IIR, Bezier
Analogue filter
Phase-linear Bessel fi lter 3rd Order with 60 or 120 kHz cut off frequency
Frequenzgangfrequency responce
2 Hz - 20 kHz / (44,1 kSps)
2 Hz - 22 kHz / (48,0 kSps)
2 Hz - 40 kHz / (96,0 kSps)
2 Hz - 80 kHz / (192,0 kSps)
Total harmonic distortion
< 0,001 %
Signal : noise ratio
116 dB
Channel separation
110 dB
Mains / Accessories / Dimensions
Mains
2 x 110-120 V or 220-240 V, 50 - 60 Hz, 40 W
Remote control
FD 100, bi-directional radio remote control system
Accessories
WLAN aerial, RF-aerial, charger for FD 100
BNC / RCA adapter
Dimensions (H x W x D)
17 x 46 x 46 cm
Finishes
Case: silver laquer 47 or titanium laquer 64
Technical modifications reserved
Lujo y sofisticación que seducen
La más "sencilla" de las fuentes de la serie de referencia de T+A es, como no podía ser de otro modo, un producto altamente sofisticado que combina el perfeccionismo
mecánico de sus compañeros de gama con soluciones técnicas únicas para obtener el no va más en transparencia y calidez.

Vorsicht Hochspannung
T+A zielt mit den Komponenten der HV-Serie weiter als je zuvor und landet mitten im audiophilen Olymp. Während der Multi-Source-Player MP 3000 HV mit umfassender Ausstattung punktet und bei allen Tonquellen über klangliche Zweifel erhaben ist, misst sich der Vollverstärker PA 3000 HV sogar mit einigen gewichtigen Vor-End-Kombis. Der MP 3000 HV und der PA 3000 HV von T+A geben eine durch und durch wirklich ganz große Vorstellung ab! Ach ja: Die Verarbeitungsqualität beider Geräte ist schlicht hervorragend und sehr ansprechend gestaltet sind sie auch. Die Performance des MP 3000 HV und des PA 3000 HV macht sie zu unserer Referenz bei Multi-Source-Playern respektive Stereo-Vollverstärkern.

Exceptional build quality, refined sound inside, nuanced dynamics, impressive clarity. If you want High End sound quality from a variety of different sources but not the plethora of different boxes that are normally required to get it.
Echt spannend
Technisch und optisch kompromissloser CD/Netzwerkspieler mit hervorragender Ausstattung und hinreißend farbenprächtig atmosphärischem Klang.
Klang: absolute Spitzenklasse
Gesamturteil: überragend
Preis/Leistung: überragend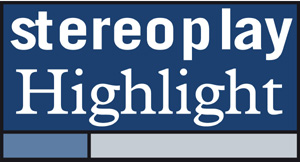 Geölter Blitz
Der MP 3000 HV ist sicher nicht der letzte spannende Digitalplayer aus Herford, aber er verkörpert zumindest mittelfristig einen Meilenstein, der die Digitalkompetenz von T+A besonders eindrucksvoll untermauert. Sein greifbar solider, einladend musikalischer, zugleich aber lupenreiner Klang harmoniert zudem exzellent mit dem Vollverstärker-Bruder PA 3000 HV - keine Sekunde lang hat man das Gefühl, auf dessen gnadenlose Auflösung auch nur kurz verzichten zu müssen.
Wuchtiger, sauberer Klang, extgrem vielseitig und sehr komfortabel
Klang lossless: 142
Bedienung: gut
Verarbeitung: überragend
Preis/Leistung: sehr gut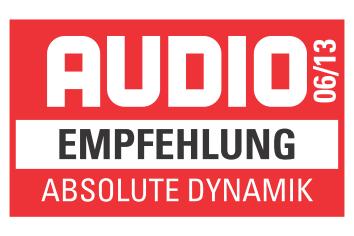 High Voltage
Extrem kompetenter Digital-Allrounder trifft den saubersten Verstärker des Universums: Zusammen ergeben die HV-Geräte eine absolute Traumkombination.

We don't give away our 'Outstanding Product' badges lightly. This magnificent digital front-end component exhibits considered thinking and is evidently a work of passion and dedication to excellence. Frankly, in the world of specialist high-end audio, it can be considered a steal – since if it came from a boutique marque it might easily
cost three or four times the price. It is utterly fabulous.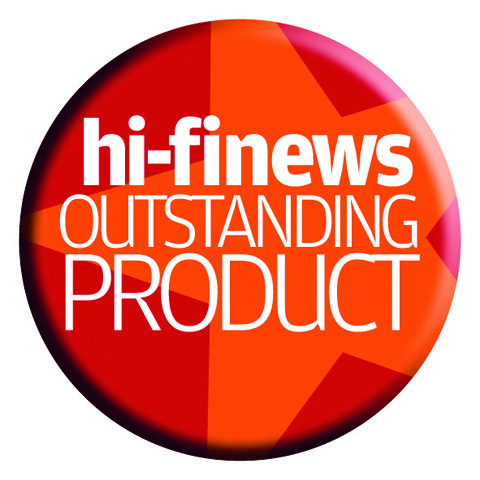 Paukenschlag aus Herford
Der MP 3000 HV ist eine Gerätesammlung der absoluten Spitzenklasse (CD-Player, DAC, Streamer) in einem Gehäuse. Eine wahre Materialschlacht zum Kampfpreis, die zu allem Überfluss klanglich praktisch nicht zu schlagen ist!
Bedenkt man, dass man mit dem MP 3000 HV nicht "nur" einen High End-CD-Player von Weltklasses enthält, der mit Blick auf die anderen Top-Referenzen sogar überraschend günstig zu haben ist, sondern einen DAC, einen Streamer und einen adäquaten Media-Player beinhaltet und obendrein noch einen sehr ordentlichen UKW-Tuner, dann möchte man fast von einem "Schnäppchen" sprechen. Umwerfend gut!
Klang CD: 100%
Klang DAC: 100%
Klang Streamer: 100%