Support DAC 8 DSD – D/A Wandler
System requirements
(For playing high resolution audio files up to the maximum sampling rate)
– Intel Core i3 or higher or a comparable AMD Processor
– 4 GB RAM
– USB 2.0 Interface
– Microsoft Windows 10, 8.1, 8, 7, Windows Vista or Windows XP
– or MAC OS 10.6.4 or higher
Note:
MAC operating systems support DSD playback up to DSD128.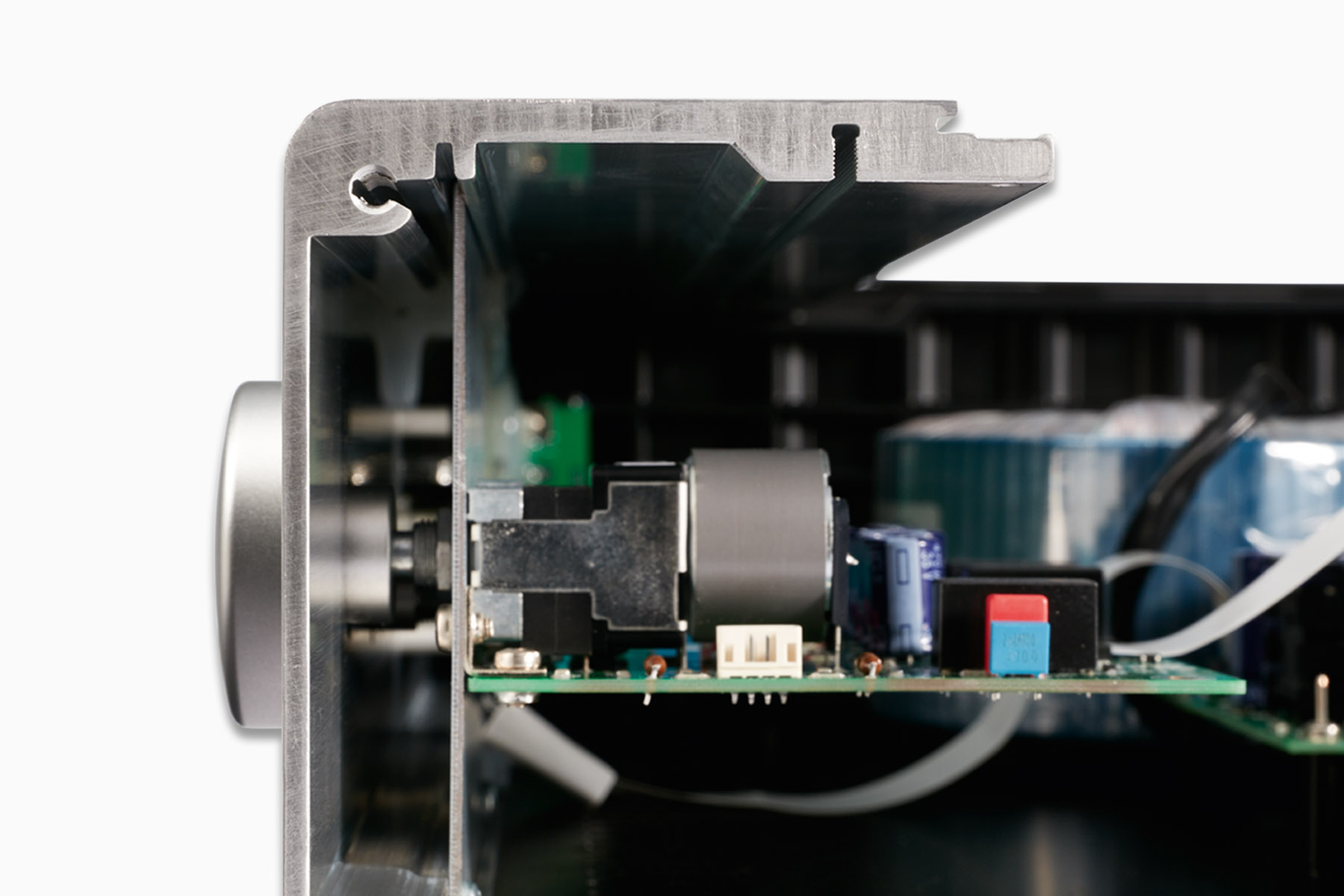 Software / Driver (Win10 only)
[For Win7 and Win8 please contact our electronic service]
Roon Tested devices have been profiled and tested by both Roon Labs and the device manufacturer for maximum compatibility.

Roon will recognize these devices and send them audio optimized for their capabilties.
PCM
Double-Differential-Quadruple-Converter with 4 D/A-Converters per channel,
32-Bit Sigma Delta, 352,8 kSps/384 kSps. Eight times oversampling.
Upsampling: free programmable signal processor with four selectable oversapling algorithims. FIR kurz, FIR lang, Bezier/IIR, Bezier
DSD
Direct DSD Signal Path via T+A True 1 Bit Converter
Analogue filter
Phaselinear filter with bandwidth switching 60 kHz or 120 kHz
Frequency response PCM 44,1 kSps
2 Hz - 20 kHz
Frequency response PCM 48 kSps / DSD 64
2 Hz - 22 kHz / 2 Hz - 44 kHz
Frequency response PCM 96 kSps / DSD 128
2 Hz - 40 kHz / 2 Hz - 60 kHz
Frequency response PCM 192 kSps / DSD 256
2 Hz - 80 kHz / 2 Hz - 80 kHz
Frequency response PCM 384 kSps / DSD 512
2 Hz - 100 kHz / 2 Hz - 100 kHz
Total harmonic distortion
< 0,001 %
Signal to noise ratio
116 dB
Channel separation
110 dB
Analogue outputs high level (RCA)
2,5 Veff / 22 Ohms fix. 0 ... 2,5 Veff variable
Analogue outputs balanced (XLR)
5,0 Veff / 22 Ohm fix. 0 ... 5,0 Veff variable
Digital output
1 x coax, IEC 60958 (CDDA/LPCM)
Digital inputs S/P-DIF
4 x high quality Coax and
1 x opt. TOS-Link, 1 x BNC,
1 x AES/EBU; 32 kSps; 44,1 kSps; 48 kSps; 88,2 kSps; 96 kSps; 176,4 kSps; 192 kSps; 16/24 Bit
USB (Device mode)
USB Class 2 Mode; support for asynchronous data transfer
PCM-Mode: 44,1 kSps; 48 kSps; 88,2 kSps; 96 kSps; 176,4 kSps; 192 kSps;
352,8 kSps; 384 kSps; 16/24/32 Bit
DSD-Mode: DSD64; DSD128; DSD256; DSD 512; (MAC OS up to DSD 128)
Mains / Accessories / Dimensions
Mains
110-120 V or 220-240 V, 50 - 60 Hz
Accessories
Including remote control FM8,
asynchronous drivers for Windows are available on T+A homepage for download
Abmessungen (H x B x T)
9,5 x 27 x 27 cm
Dimensions (H x W x D)
4 kg
Finishes
Case black aluminium 42, cover silver aluminium 43
Technical modifications reserved