Audio Triax
All T+A audio leads are classed as low-capacitance types, which means that they can be used unreservedly to connect even source devices with high output impedance.
Audio Triax is available terminating in four different connectors: Cinch leads with rhodium-plated RCA plugs; aerial leads with rhodium-plated co-ax plugs and rhodium-plated F-plugs; and digital leads terminating in BNC plugs. In all cases the plug housings are precision-machined from high-quality aluminium, and finished by hard anodising. The resultant surfaces are extremely tough and robust.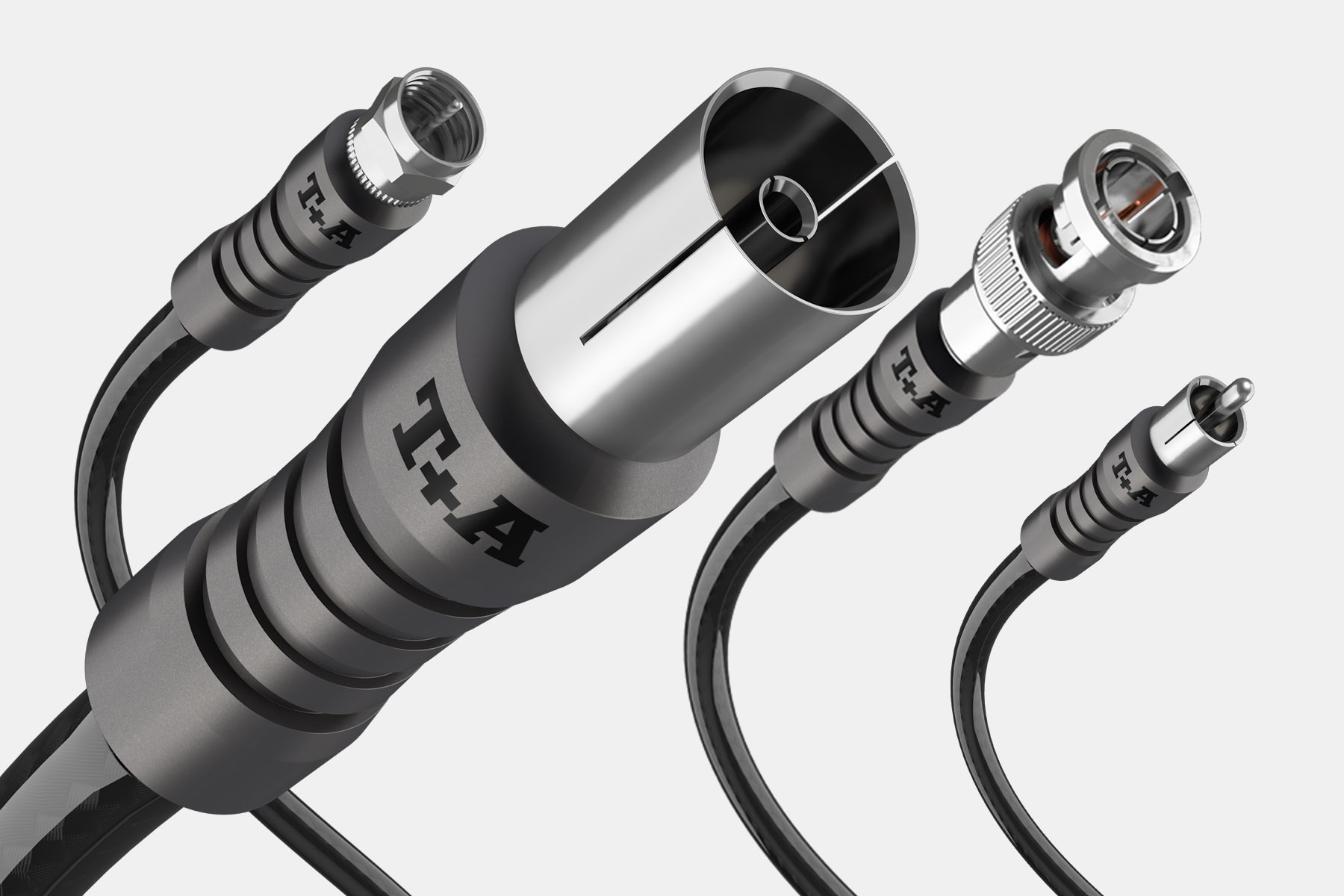 Technology
Audio Triax cable is of sophisticated double co-axial construction. The central signal conductor is enclosed in a special PE foam insulator, encased in turn by two high-quality woven shields with a supplementary film shield. This quadruple arrangement achieves an extremely high level of shielding of more than 120 dB, eliminating all forms of induced high-frequency interference. This core design is sealed inside a monofilament braid and a strong external sleeve of special PVC with an anti-static additive which prevents the build-up of static charge in the cable.