S 2000 CTL



Floor-standing loudspeaker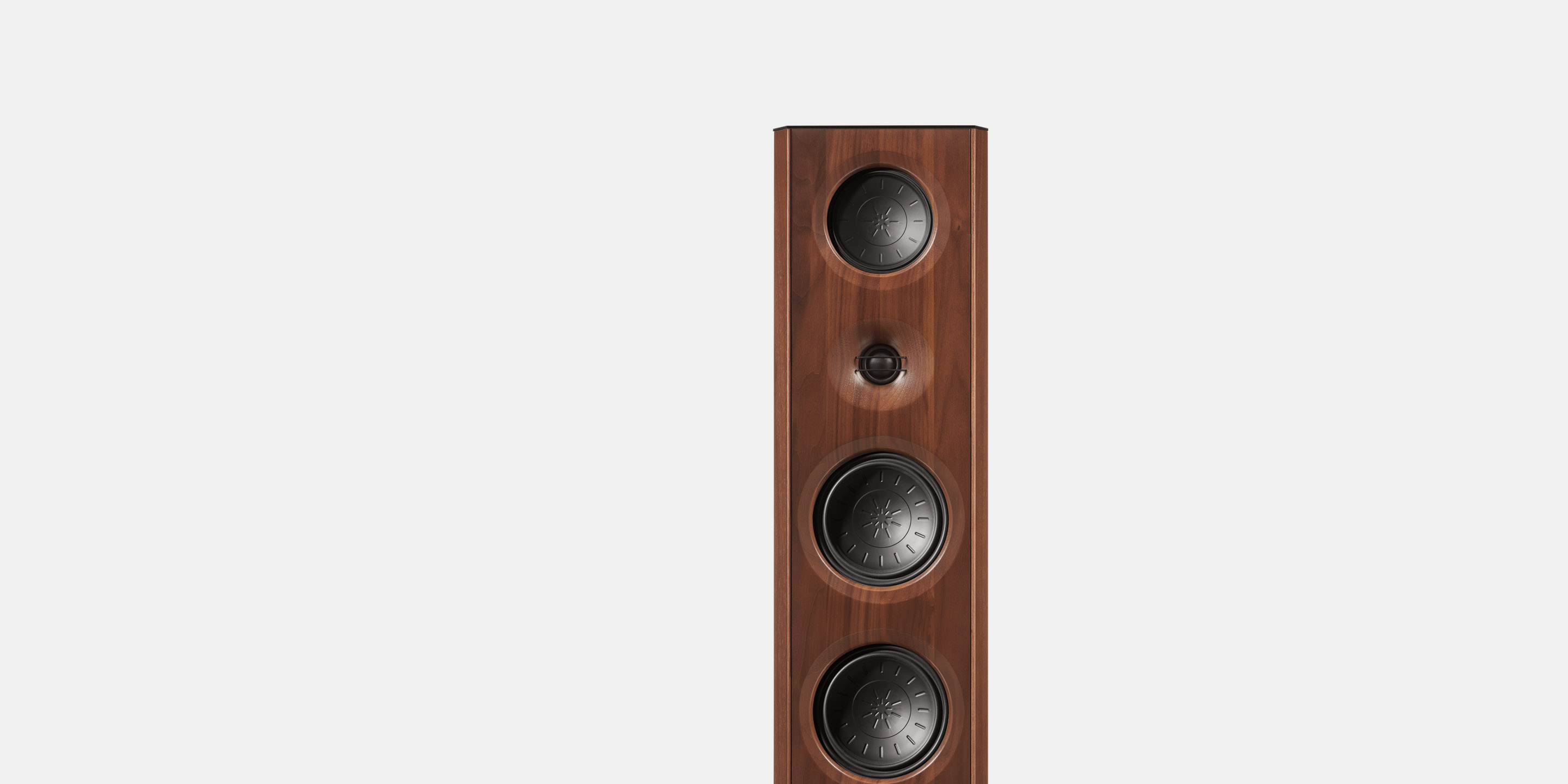 S 2000 CTL



Floor-standing loudspeaker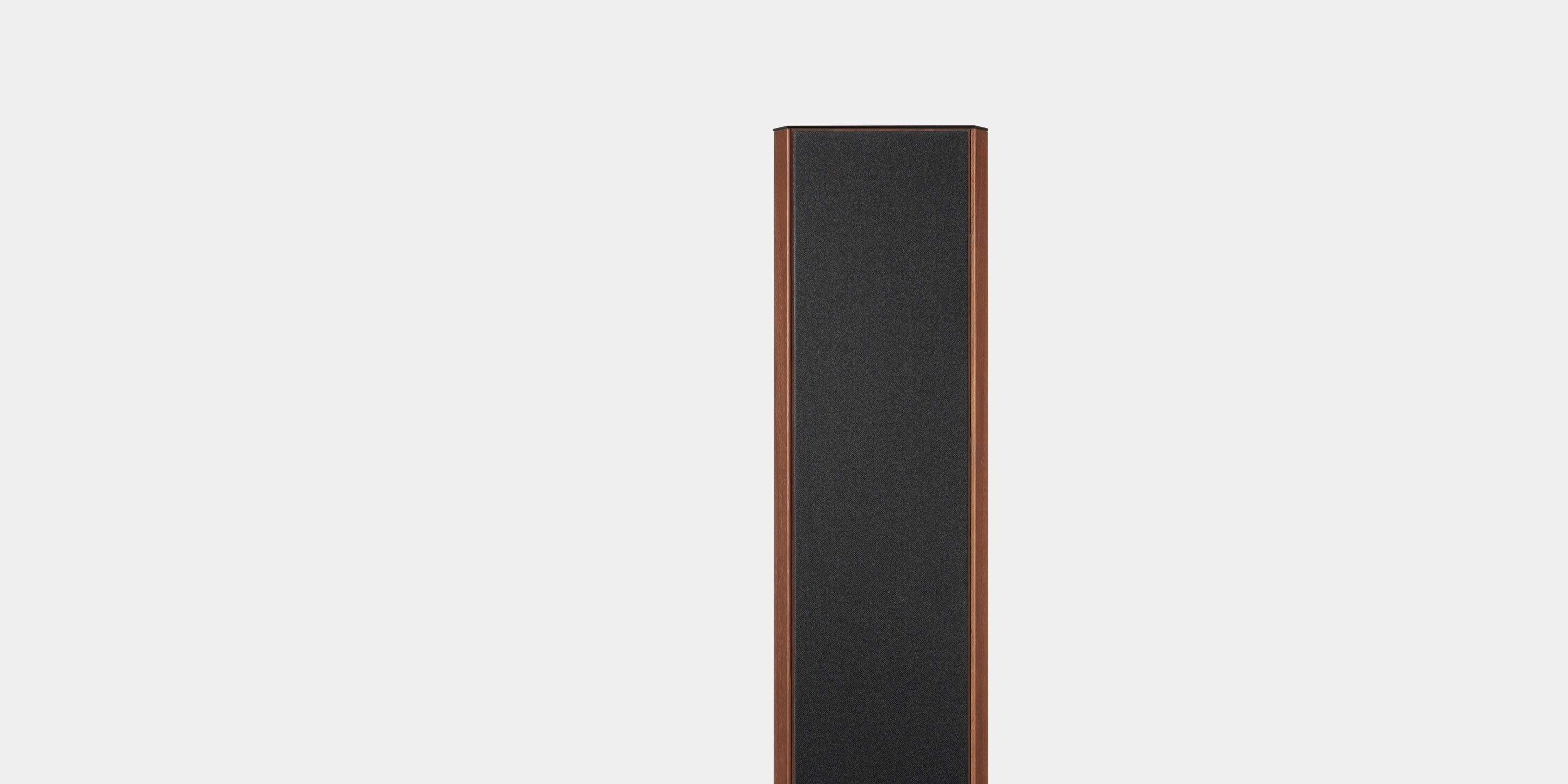 The S 2000 CTL
With a height of just 96 cm the S 2000 CTL is the smallest and slimmest floor-standing speaker in the range. It is of very similar construction to the other floor-standing loudspeakers, and features the same textile dome tweeter as the two larger models. With a diameter of 15 cm the bass drivers are slightly smaller, while the mid-range unit is 12 cm in size. These units are also completely new designs, sharing the same construction features and level of refinement as the drivers employed in the large models.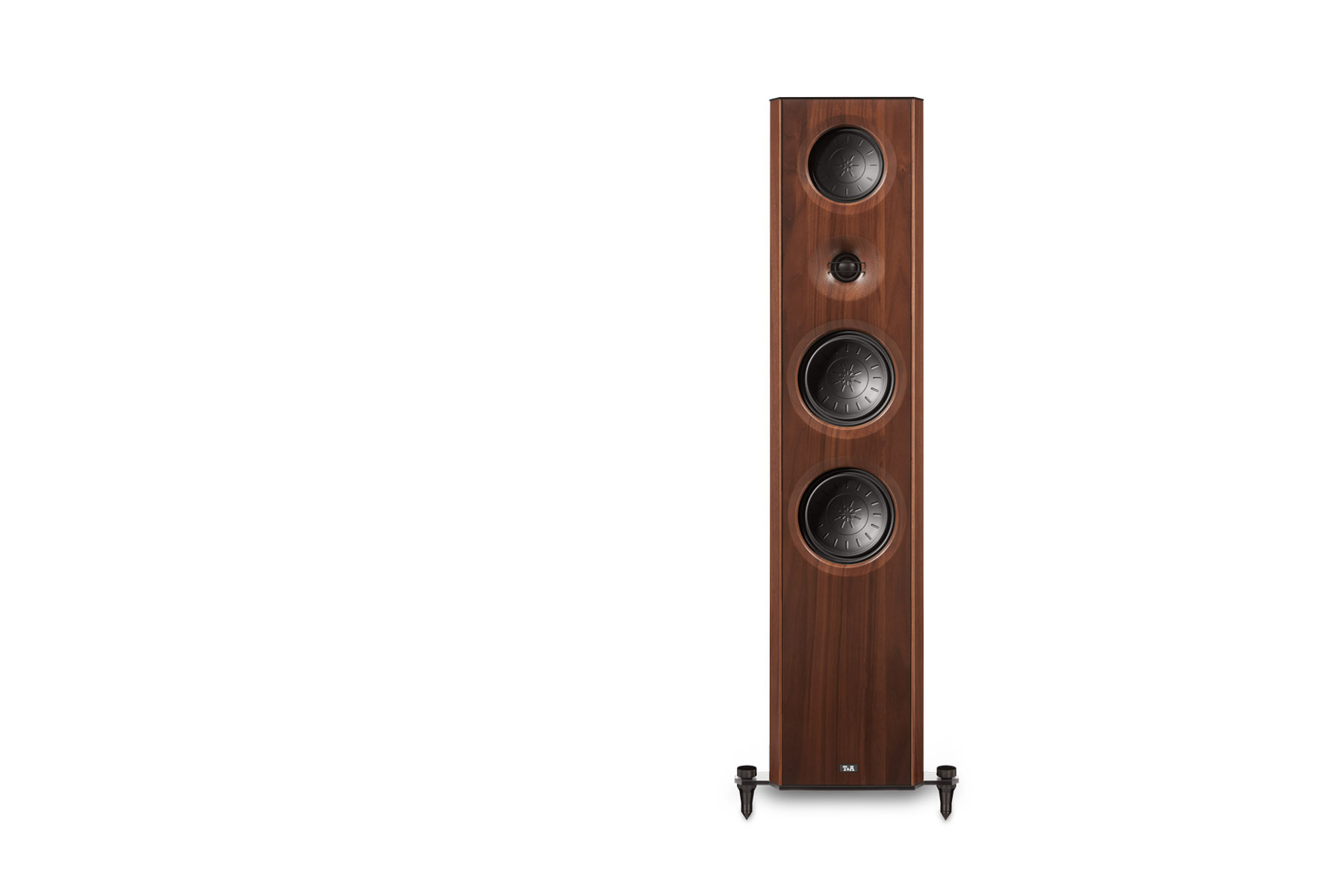 Technology
In spite of its modest height the S 2000 CTL also ranks as a fully developed transmission line floor-standing speaker with a very long
transmission line; this is made possible by the substantial depth of the cabinet and the folded duct. The two 15 cm bass drivers have a very low resonant frequency, and are exactly matched to this line. Their extremely hard, embossed cones enable them to generate a very low, forceful and accurate bass. The 12 cm mid-range unit, the dome tweeter and the sculpted baffle form an acoustic unit which guarantees a constant radiation pattern in the transitional area between mid-range and treble (CD = Constant Directivity). Combined with the narrow baffle, this is responsible for the speaker's superb radiation characteristics and astonishingly spacious sound.
Since the dome tweeter is positioned below the mid-range unit, the acoustic axis in the mid / treble range rises as the distance to the listener increases, thereby compensating for the speaker's small height. This is helped by the carefully calculated design of the crossover unit. These features help to produce brilliant, natural-sounding reproduction of the entire mid / treble range significantly above the speaker
itself. In spite of its small size the S 2000 CTL is effortlessly capable of processing high levels, and generates very good deep bass responce. It sounds free and natural, with astonishingly spacious sound and dynamic range.
Show more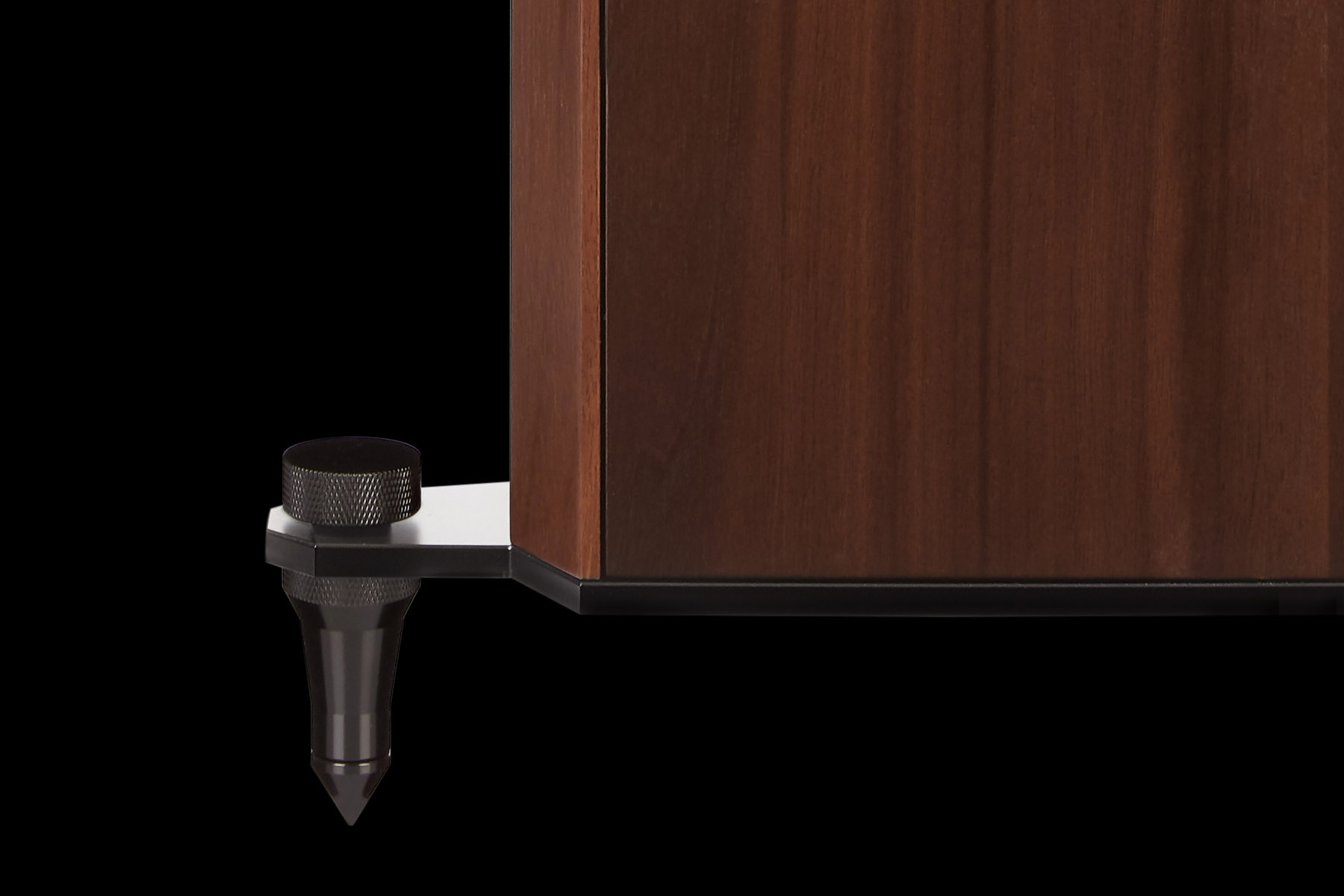 Floor-standing speaker
3-Way Transmission-line
Nominal power rating
150 Watts
Music power rating
220 Watts
Drive units bass
2 x 150 mm
Drive units midrange
1 x 120 mm
Drive units high frequency
1 x 25 mm
Crossover frequencies
250 / 2000 Hz
Dimensions H x W x D
90 x 20 x 31 cm
96 x 30 x 36 cm inkluding plinth
Technical modifications reserved
Joy to the world

This is a fabulously entertaining system that never feels its message is more important than that of the music it is playing and it is sure to delight anyone in the fortunate position of being able to own it.

Extraschub
Die T+A Criterion S 2000 CTL präsentiert sich in überragender Verarbeitungsqualität und erweist sich als vollkommen unkompliziert hinsichtlich ihrer Aufstellung. Klanglich zeichnet sie sich zum einen durch eine sehr fein differenzierte Klangfarbenpalette und ein ungemein kraftvolles, stabiles Tieftonfundament aus. Darüber hinaus profiliert sie sich mit einer plastischen und dynamisch äußerst agilen Spielweise sowie einer großformatigen, dreidimensionalen Abbildung, die sich nahezu ganz von den Lautsprechern löst.
Audio Video Polen 12/2018
Criterion S 2000 CTL
Zupełnie nowa seria Criterion zadebiutowała w maju br. podczas wystawy High-End w Monachium. Testujemy najmniejszy model w tej gamie.
Leben und leben lassen

Wer einen Augenschmeichler sucht, der richtig viel High-End-Dampf in den Wohnraum bringt – hier ist ein heißer Kandidat. T+A hat sein Wissen gebündelt und höchst eigene Technik verbaut. Die neue Criterion-Serie prahlt regelrecht mit ihrer tollen Verarbeitungsqualität. Das Ergebnis ist smart, die Transmissionline steuert einen erstaunlichen Bass hinzu. Ein Gesamtkunstwerk.