Talis S 300

Floor-standing speaker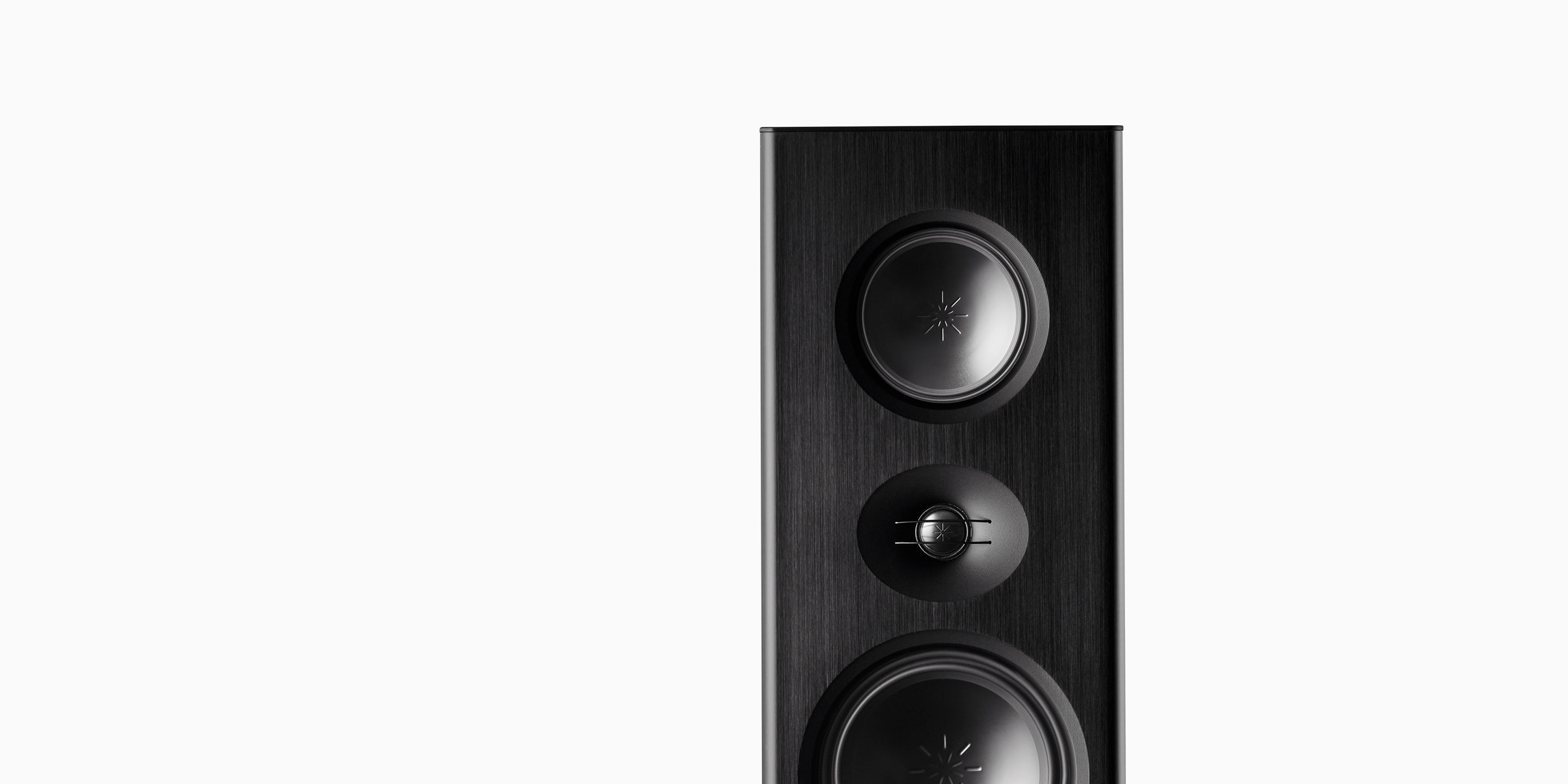 Talis S 300

Floor-standing speaker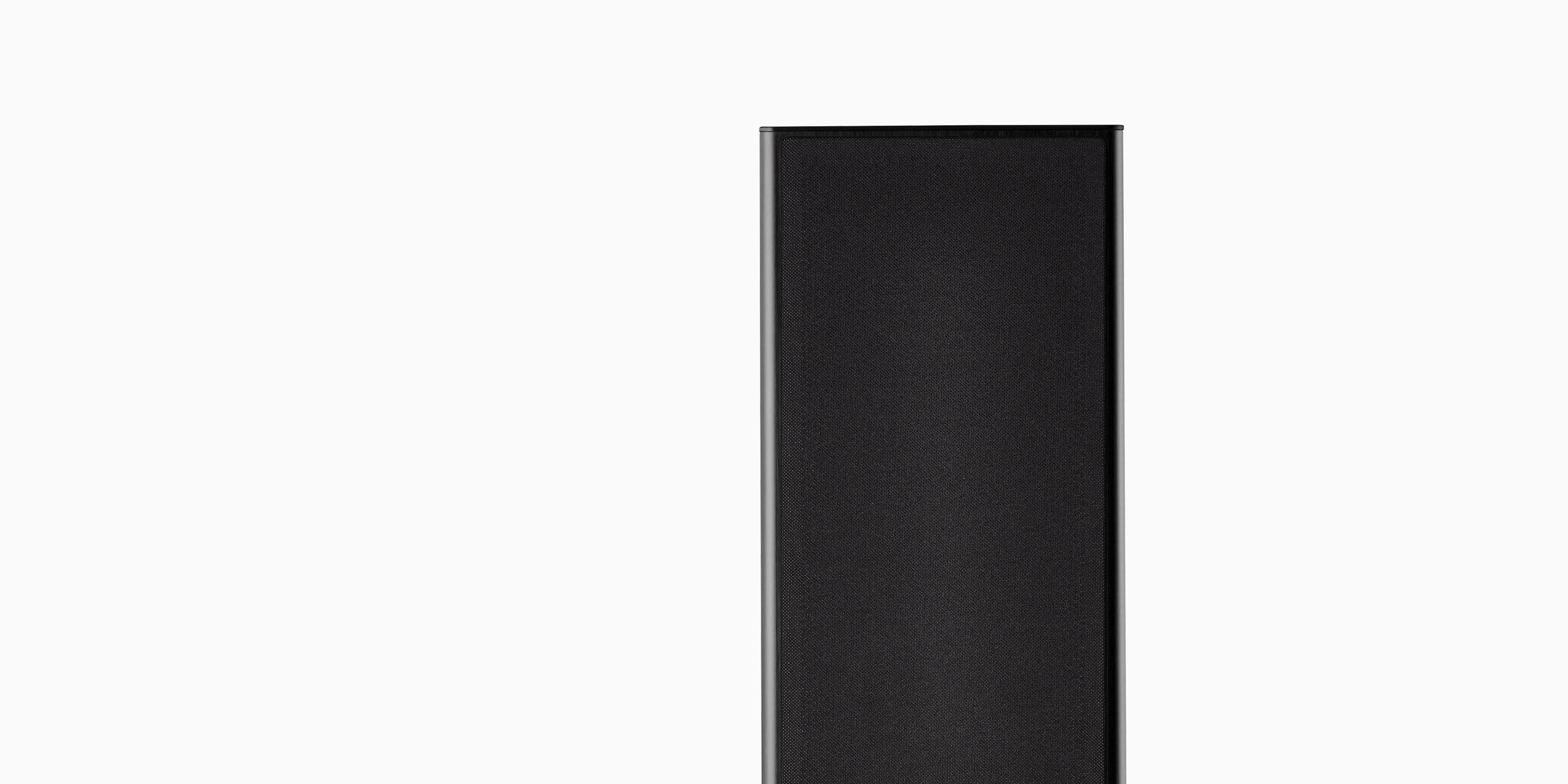 The S 300
The S 300 is a compact floor-standing speaker of great beauty. This unique loudspeaker is just 21 cm wide and 105 cm tall, and typifies the philosophy behind the entire series in terms of technology and sound quality: heavy cabinets made of solid aluminium, high-end speaker drivers and cross-over units, and an open sound image, devoid of distortion, with a wide dynamic range and superb bass response.
The newly developed drivers are the key to the S 300's incredible performance. It incorporates two high-end bass drive units which generate a deep, high-pressure bass even at very high levels.
The mid-range unit provides perfect control of the full vocal range, and has a lively, dynamic character. The new super treble dome unit is airy, fast, dynamic and without any trace of edge or hardness.
The sophisticated three-way cross-over unit has an effortless ability to control all three frequency ranges superbly, ensuring an open, ultra-spacious sound stage.
For outstanding bass response it is of crucial importance that the speakers stand on a firm, secure base, free of resonance, and are isolated from the sub-surface. That is why we have developed a new design of spike for these speakers. The heavy spikes are ma-chined from solid stainless steel, can be dismantled, and terminate either in pointed metal cones or plastic glide pads for delicate floors.
Mehr anzeigen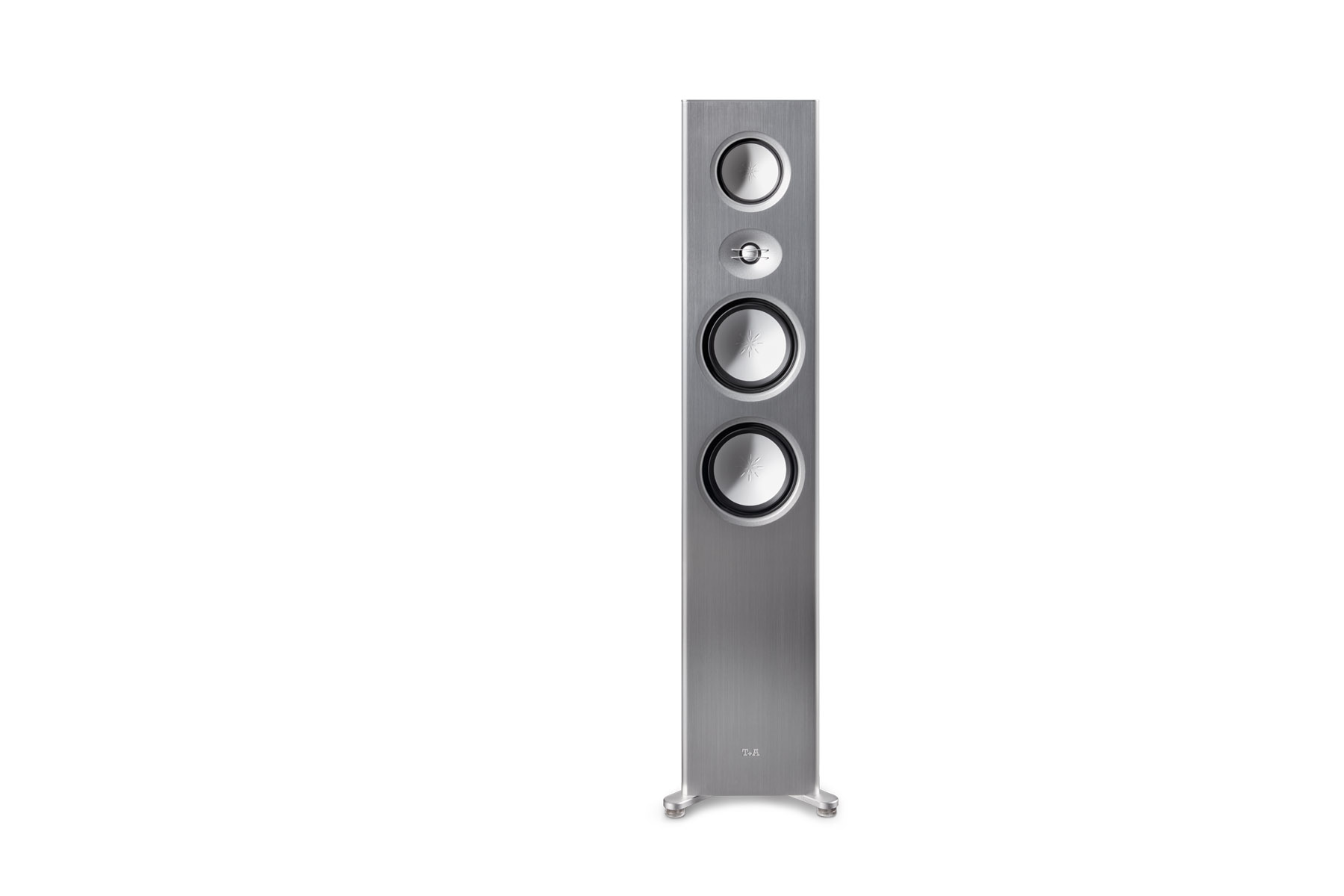 Technology
Under normal circumstances a relatively small cabinet volume limits the loudspeaker's bottom limit frequency and maximum sound pressure in the bass range. However, this does not apply to the S 300 because the net internal volume of the aluminium housing is much greater than that of a comparable wooden one. At the same time our design engineers have developed extremely sophisticated High-End bass units fitted with high-performance magnet systems; they are also capable of extremely long linear travel thanks to their triple surround. The drivers are tailored precisely to match the cabinet, and their stiffened cones generate an incredibly deep, high-pressure bass which re-mains stable even at very high volume.
The mid-range driver is an ingenious design which provides perfect control of the full vocal range from 300 to 2000 Hz, while its lively, dynamic character creates an outstandingly natural impression. The embossed and stiffened cone is totally devoid of resonances, while a special triple surround eliminates any trace of overshooting.

The new super treble dome unit forms the perfect complement, extending the transmission range up to 30,000 Hz and beyond; it is airy, fast, dynamic and without any trace of edge or hardness.
The sophisticated cross-over unit is assembled using the finest available components. Precisely calculated, fine-tuned for optimum cone travel and transmission characteristics, it has an effort-less ability to process extremely high levels, thereby ensuring that all three frequency ranges are superbly controlled.
Talis loudspeakers are built to uniquely high standards: every detail is faultlessly implemented – even inside the cabinet.
Mehr anzeigen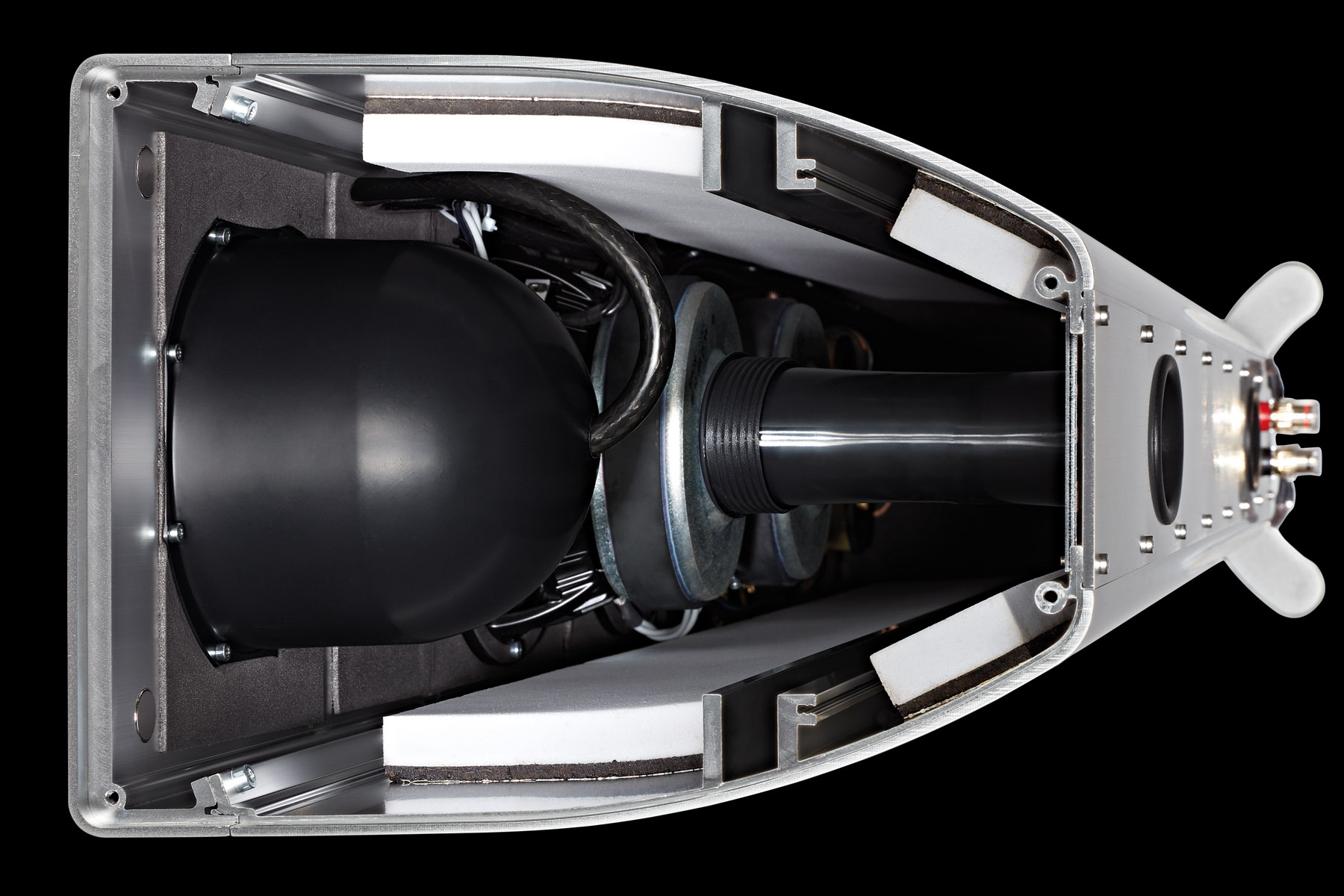 Floor-standing speaker
3-way, bass reflex
Nominal power rating
200 Watts
Music power rating
270 Watts
Frequency range
25 - 35000 Hz
Drive units bass
2 x 170 mm
Drive units midrange
1 x 120
Drive units highrange
1 x 25 mm
Crossover frequencies
250 / 2200 Hz
Dimensions H x W x D (Incl. terminal, without base)
105 x 21 x 28 cm
Finishes
Black anodised 42
Silver anodised 43
Technical modifications reserved
Full Metal Jacket
The new T+A TALIS S 300 floorstanding loudspeaker astonishes with its combination of an elegant, sculptural silhouette and the kind of high-end, superior sound image one would expect from much larger designs. It's a sound that inspires, and a major part of the secret is the all-aluminum housing.
Eine andere Art des Hörens
wenn meisterhafte Ingenieurskunst und der absolute Wille nach Neutralität zusammenfinden, entstehen Produkte, die einen sehr lange beleiten können. Der Redaktionsschluss drängt, ich hätte gerne noch mehr Zeit mit der Talis S 300 verbracht und ich beneide jetzt schon jeden zukünftigen Käufer, der diese Zeit haben wird.

Full Metal Jacket
Der neue Standlautsprecher Talis S 300 aus dem Hause T+A verblüfft durch die Kombination einer eleganten, skulpturesken Silhouette und eines pegelfesten, souveränen Klangbildes, das man eher von weitaus größeren Schallwandlern erwarten würde. Ein Klang, der begeistert. Die Talis ist eine Schönheit- und trotzdem (oder gerade deswegen) gut. Sagenhaft gut.