The B 8
High-End equipment is not necessarily large and bulky. Our Series 8 is the most convincing proof that even small, compact components are capable of satisfying the most exacting audiophile demands. For this superlative range of electronic units we have now developed the perfect loudspeaker: the B 8 bookshelf monitor.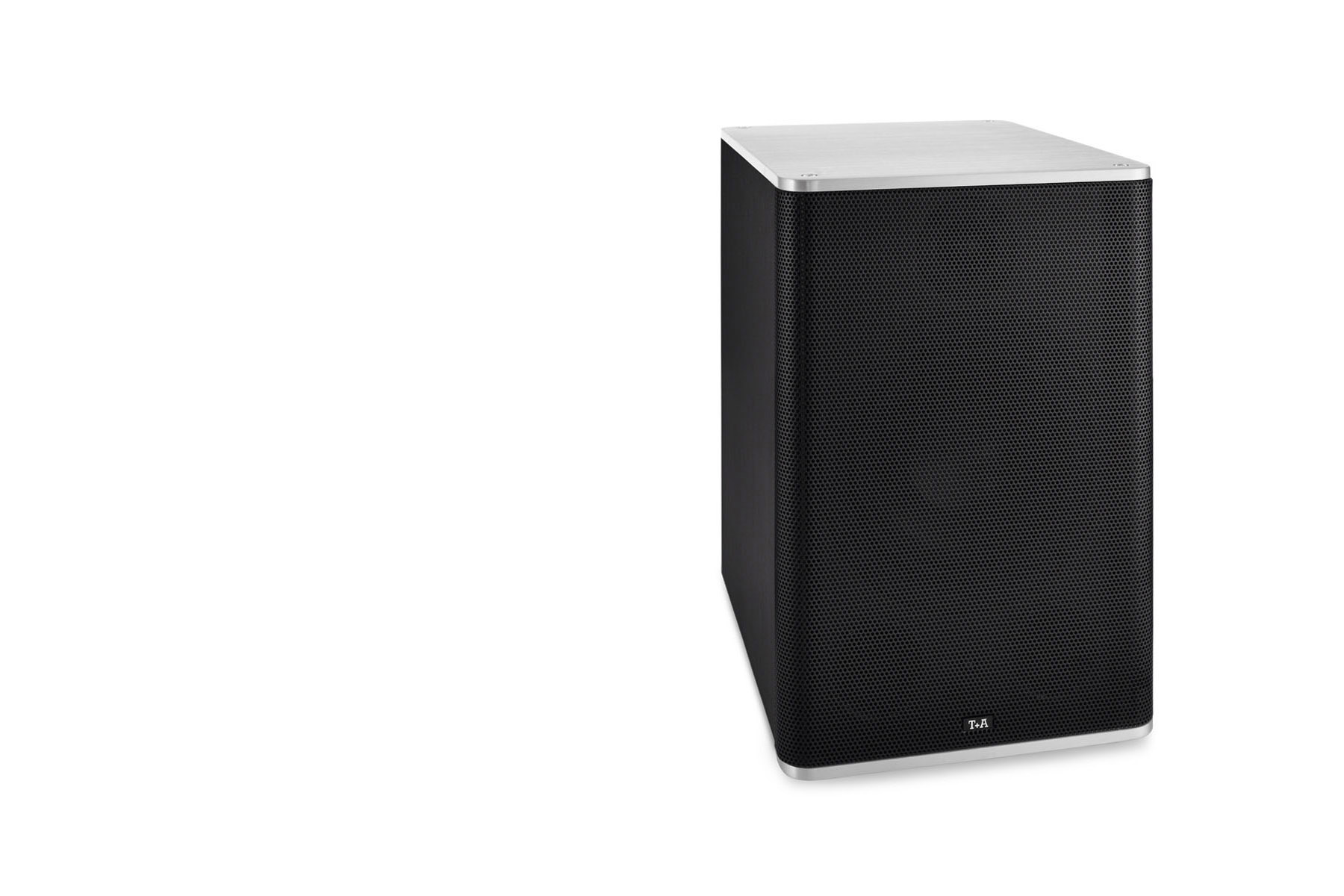 Design Philosophy
The cabinet is made of aluminium with a hand-brushed, anodised finish which perfectly matches the look of the Series 8 components. Although only 19 cm wide and just 30 cm tall, the B 8 gives you the same experience as when listening to substantially larger loudspeakers.
Principle
2–way bass reflex
Music power handling
150 Watts
Frequency range
35 - 30000 Hz
Features
Overload indicator
Cabinet
Solid aluminium, 8 kg
Technology
The cabinets consist of profiled aluminium extrusions, and the sophisticated cabinet design combines refined appearance with enormous strength and rigidity. Special absorbent material is used to damp the cabinet walls, effectively preventing the speaker cabinet from adding to the sound with unwanted resonance effects.
The high-end drive units employed are based on the technology of the Criterion speakers. The 20 mm fabric dome tweeter and 150 mm high-end bass unit harmonise perfectly, and in conjunction with the precisely calculated crossover produce extremely homogeneous dispersion behaviour with an authentically spacious sound and accurate imaging. The sound image is characterised by its clarity, total lack of colouration, openness and impressively deep bass. With its non-critical impedance curve and good efficiency the B 8 is the ideal monitor for the AMP 8 high-end power amplifier, and showcases the audiophile characteristics of the Series 8 perfectly.
Show more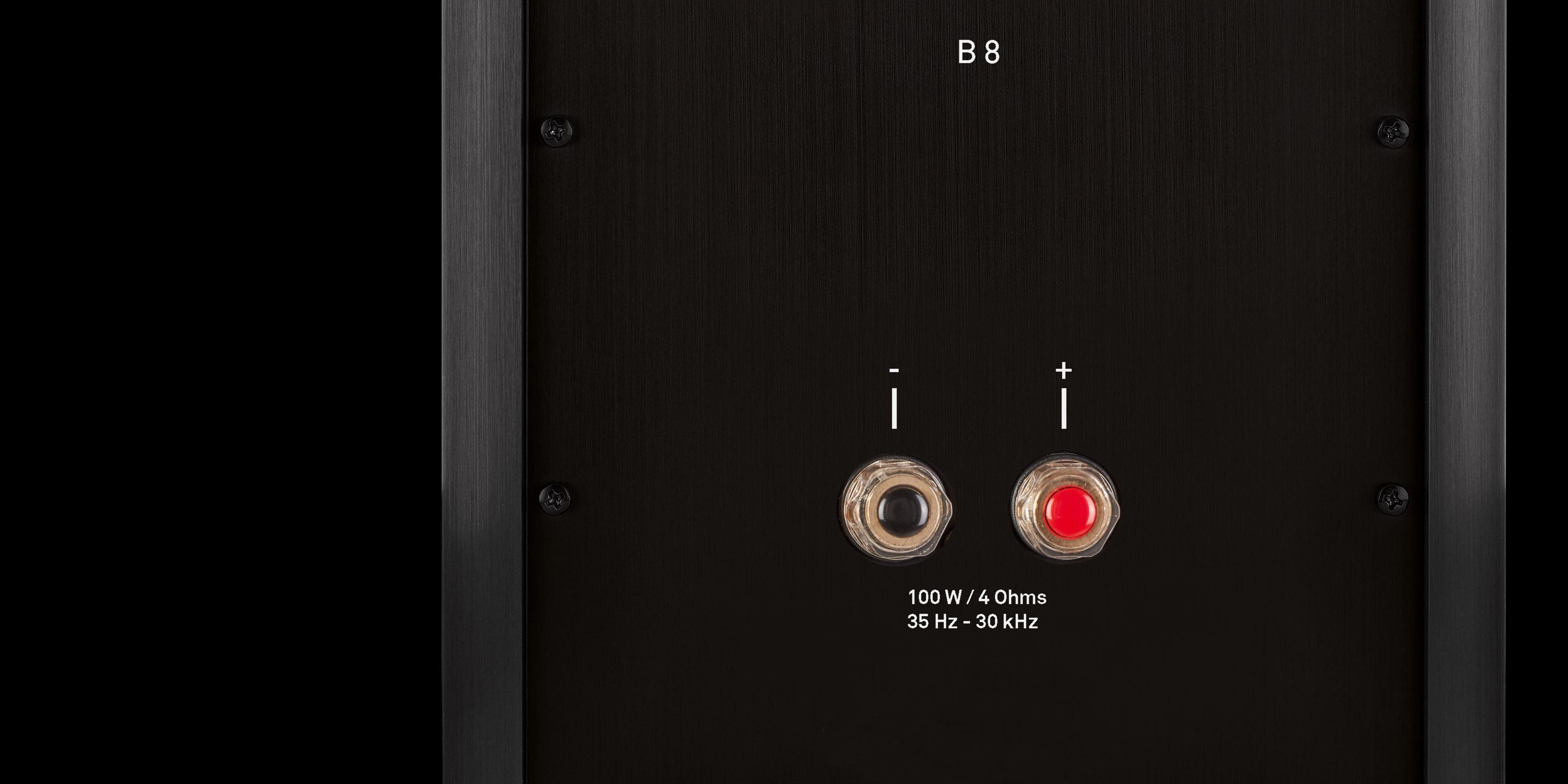 Bookshelf speaker
2-Way bass reflex
Sensitivity (1 Watt/1 m)
86 dB
Bass drive unit
1 x 150 mm
High-frequency drive
1 x 20 mm
Crossover frequencies
2000 Hz
Dimensions H x W x D
30 x 19 x 27 cm
Finish
Cabinet Alu black 42, covers Alu silver 43
Technical modifi cations reserved
Herz und Vernunft
T+As B 8 knüpft nahtlos an die reizvolle Optik der Serie 8-Elektronik an und ist ausgezeichnet verarbeitet. Klanglich kann sie sich als würdiger Spielpartner für ihre Teamkollegen erweisen: Die B 8 zeichnet sich durch eine feindynamisch und tonal äußerst differenzierte, quicklebendige Spielweise aus. Ihre scharf fokussierte Abbildung verleiht Instrumenten und Stimmen Plastizität und eröffnet gleichzeitig den Blick auf eine weitläufige, akkurat gestaffelte Bühne. Zudem relativiert die B 8 mit bemerkenswertem Durchsetzungsvermögen auch das Größenargument und empfiehlt sich so vorbehaltlos als Monitor für gehobene Ansprüche.