K-Loud­speakers
The K-series of speakers forms the perfect complement to our successful K-series and E-series of electronic equipment, and also the Caruso. These units are again of aluminium construction, and are very compact as well as offering high performance. K-loudspeakers are able to exploit the outstanding sound qualities of our amplifiers to the fullest extent. Stereo enthusiasts and lovers or small and medium-sized surround systems will find that they can assemble their ideal solution based around the K-series.
The exterior cabinet panels are hand-brushed, then anodised black or silver, producing finished surfaces which are very robust and easy to clean. The covers and bottoms are machined from solid plates of high-quality aluminium, brushed or glass-bead blasted, and finally anodised silver. These surfaces not only look great, but they are also very robust and easy to keep clean.

Show more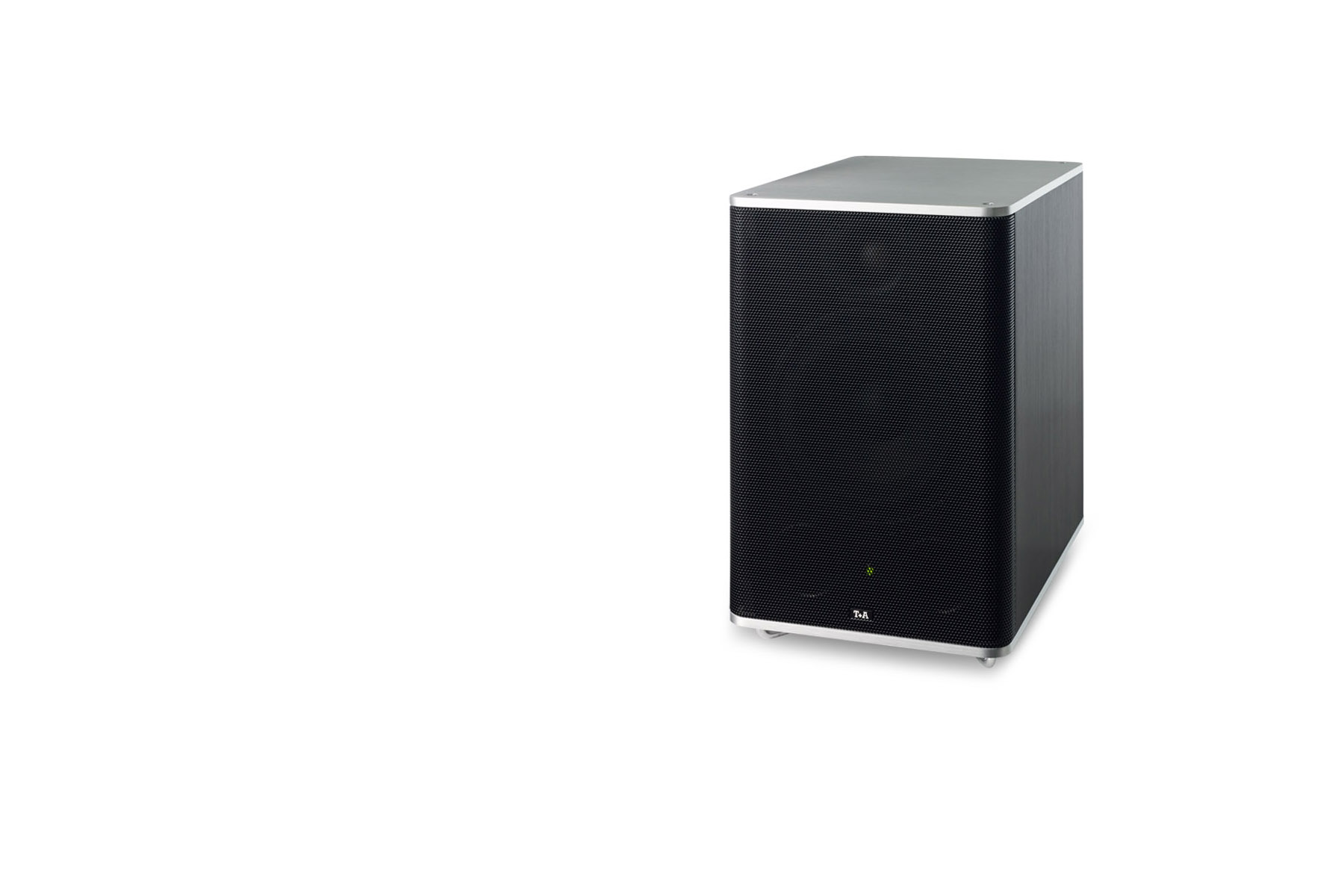 Design Philosophy
Over the last few years many people's ideas of what constitutes a modern stereo or home cinema system have undergone significant changes. Formerly the decision on which new loudspeakers to purchase was based primarily on their sound quality, but today the overall design, the materials employed, and – above all – their size are at least equally important. Unfortunately – and we use that word as loudspeaker manufacturers with more than thirty years of experience – we are now required to make ever smaller speaker cabinets. The laws of physics state that the bass response and, in general terms, the low sound reproduction of a loudspeaker are dependent upon the volume of the cabinet and the area of the speaker cones, but this inconvenient fact is all too frequently ignored. The result is that people who buy low-priced sub-woofer / satellite systems are often seriously disappointed when they find that it exhibits serious shortcomings, and tends to sound appalling with demanding music.
None of us can circumvent the laws of physics, and large cabinets will always have an advantage in absolute bass reproduction. but it is also possible to achieve very good results in terms of sound from relatively small cabinets – certainly in the mid-range / high-frequency area, but also in the bass – provided that the expertise is available, and sufficient effort is invested. This is exactly what we have managed to accomplish with the new K-series of loudspeakers. The very latest extrusion technologies make it possible to produce large formed components from solid aluminum, and this is the key to making speaker cabinets with relatively thin walls and large net volumes compared with conventional speaker cabinets made of timber. This is crucial for low, powerful and clean bass reproduction. Of course, we didn't stop at efficient cabinets: we also developed very special, ultra-sophisticated drive units which are a perfect match to the aluminum housings. The overall outcome is that everyone is happy: the aesthete can have his superbly elegant, slender cabinets, while the audiophile can enjoy outstanding sound quality.
Fully active bookshelf monitor
Principle
2–way bass reflex
Peak power
2 x 100 Watts
Automatic power on
Fully active bookshelf speaker
Principle
2–way bass reflex
Peak power
2 x 35 Watts
Automatic power on