KS 350

Floor-standing loudspeaker
The KS 350
The KS 350 is even better looking than its big sister, the KS 300: it is only 15 cm wide, 21 cm deep and 94 cm high. In spite of its slender build the speaker still provides superb bass, while its open, natural-sounding mid-range / treble creates a tremendously transparent, spacious effect with clearly delineated low frequencies.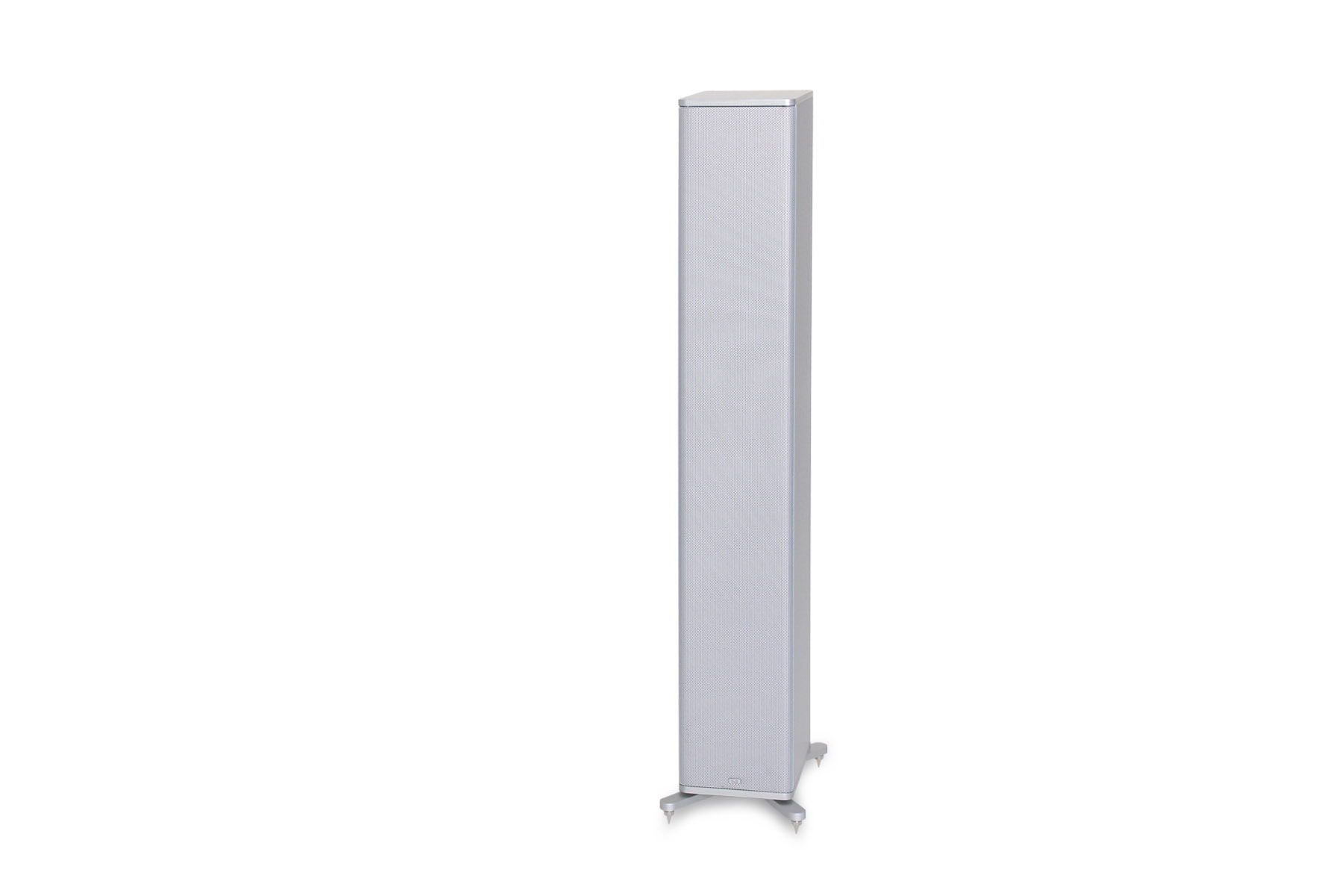 Technology
The KS 350's cabinet is again based on profiled aluminium extrusions produced from a single tool, a method which endows the cabinet with tremendous stiffness and strength. A cabinet built in this way is very heavy, and this weight is very important for accurate bass reproduction and a clean, uncoloured mid-range. In spite of the speaker's compact external dimensions the net internal volume is relatively large, since the walls are only a few millimetres thick. This characteristic, combined with the perfectly matched bass drivers, is the key to the speaker's astonishingly deep and precise bass response.The design incorporates three high-tech bass units which are a completely new development, featuring a special ultra long excursion suspension and a cone of a very hard material.
The entire vocal range is handled by one high-end mid-range driver with stiffened cone and extensive internal damping, while our outstanding ring radiator – also used in the KS 300 – is responsible for the treble range up to and beyond 40000 Hz. The three-way cross-over unit is built using the finest components available, and matches the cabinet perfectly. It is designed for optimum transient response and transmission characteristics, provides effortless processing even at extremely high levels, and ensures that the three frequency ranges are handled as accurately as possible.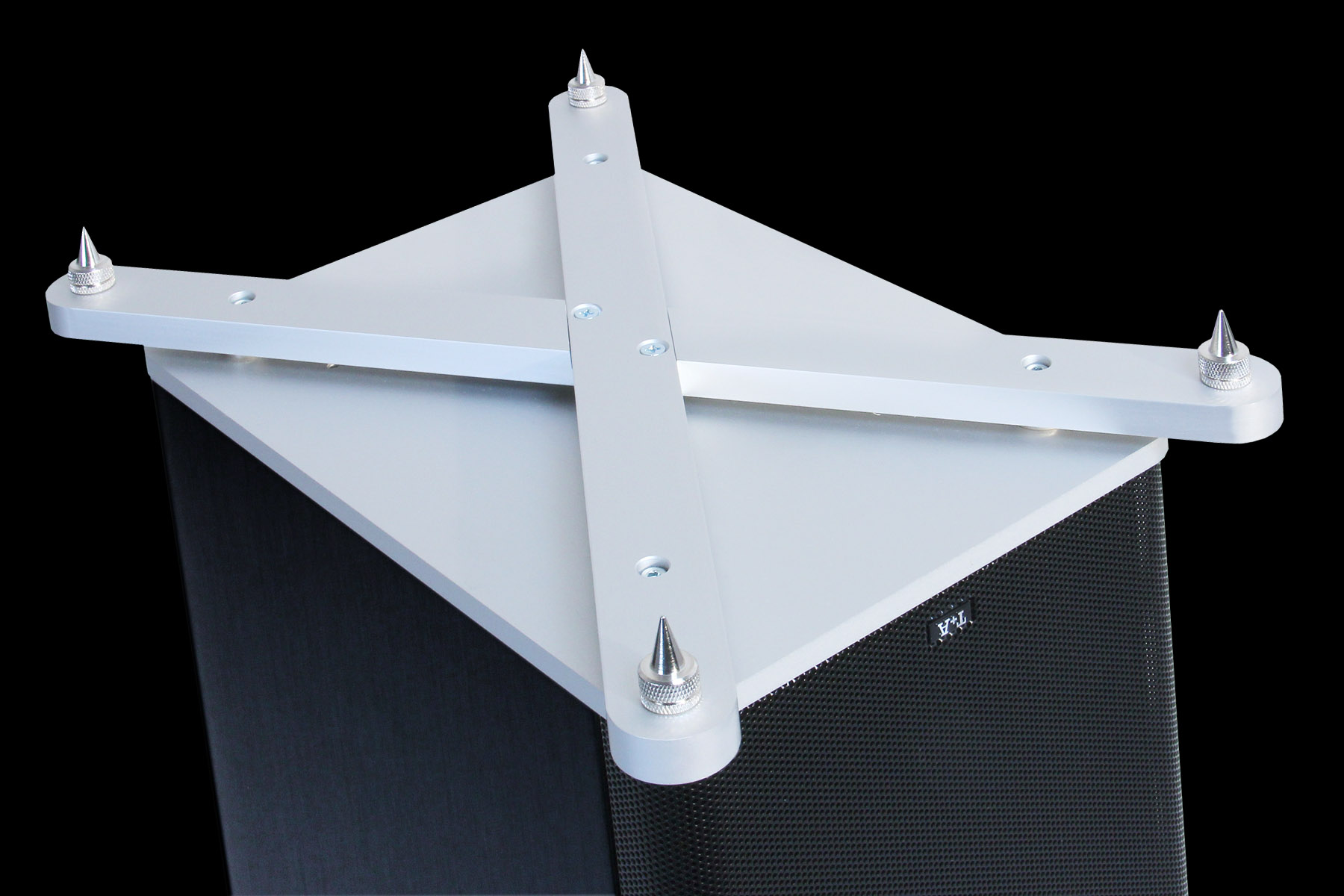 Floor-standing speaker
3-Way bass reflex
Frequency range
40 - 45000 Hz
Sensitivity (1 Watt/1 m)
85 dB
Bass drive unit
3 x 120 mm
Midrange drive unit
1 x 120 mm
High-frequency drive unit
1 x 35 mm
Crossover frequencies
300 / 2200 Hz
Dimensions H x W x D
94 x 15 x 21 cm
Finishes
Cabinet Alu black 42, covers Alu silver 43
Cabinet Alu silver 43, covers Alu silver 43
Technical modifi cations reserved