TCD 610 W SE


Active Sub­woofer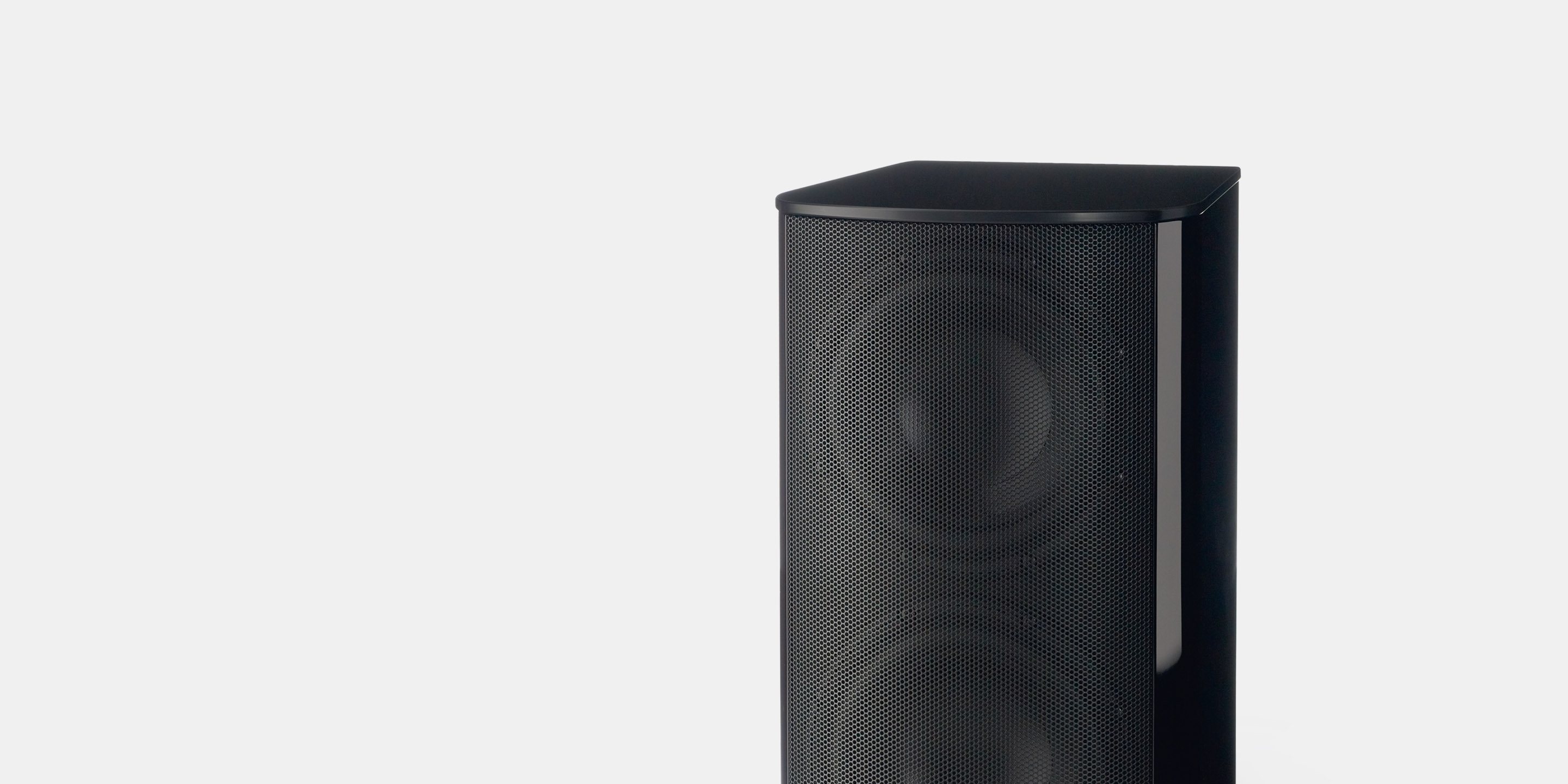 The TCD 610 W SE
This active sub-woofer is yet another completely new development. Its amplifier is based on the overall design of our switch-mode output stages of discrete construction (they do not employ standard off-the-peg chips), which have already proved to perform superbly in our TCI active loudspeakers. The amplifier offers unsurpassed dynamic abilities and speed, and its power reserves and sound qualities are equally impressive. An output of more than 1000 Watts is available, and the amplifier is directly coupled to a pair of special 26 cm drivers of very low resonance frequency, capable of enormous excursions. The net result is an exceptional standard of deep bass reproduction and tremendous stability under load – a combination which has never been achieved before. We have equipped the active unit with a modern signal processor which controls the whole system; automatic calibration to match the listening room is possible using the microphone supplied in the set.
The calibration software, which is an in-house development, also offers the option of using a PC to calibrate the sub-woofer's output and frequency response to suit the listening room to match individual preferences. The remote control handset included with the speaker has many useful set-up facilities, such as user-variable limit frequencies and continuous level and phase control from the listening location.
As you would expect, the TCD 610 W also features a sophisticated protective circuit and automatic power-on facility.
Mehr anzeigen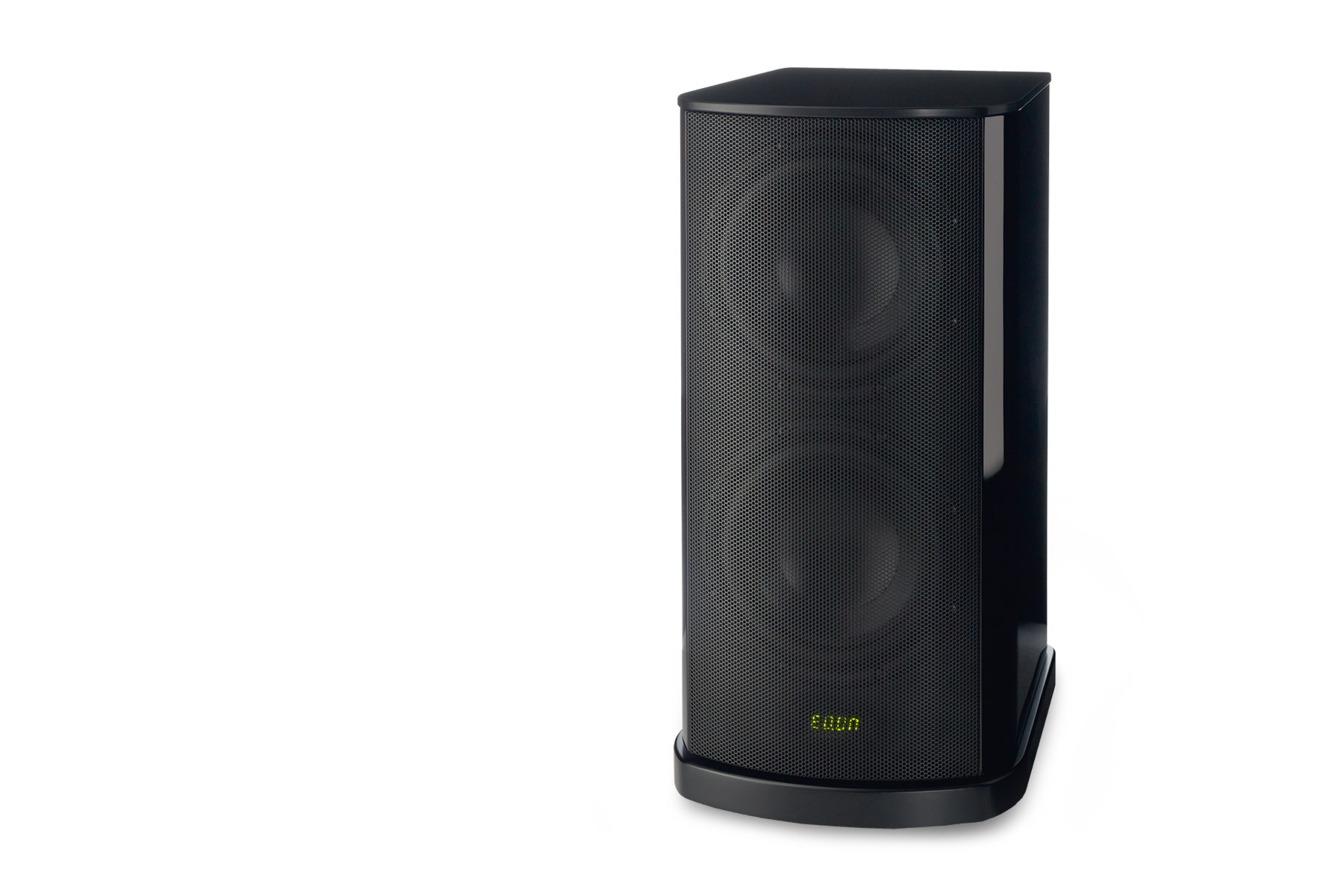 Technology
The TCD 610 W SE features huge power reserves in the deep bass range. The mechanical stress acting upon the bass drivers of a sub-woofer are gigantic, and rise rapidly as the frequency diminishes. At high volume levels the drive units can easily approach their mechanical performance limits – especially if driven by high-power output stages. Although many sub-woofers are capable of producing high volume, they also generate very high levels of harmonic distortion and thereby lose their clarity. It is true that the human ear is relatively insensitive in this frequency range, but a trained and demanding listener very quickly detects poor bass quality. For this reason we have developed a completely new and very special "State of the Art" drive unit for the SE version. This unit has outstandingly good mechanical characteristics, and does not reach its limits even at extreme levels and cone excursions! The cast aluminum basket is completely immune to torsional stress. It is constructed with many narrow struts in order to avoid air turbulence, and is designed to allow the use of special long-throw cone surrounds and centring spider. The large, flat centring spider is made of specially impregnated woven material, and accurately centres the voice coil in the air gap, while the long-throw synthetic rubber suspension guides the cone completely straight, without wavering, even at very high travels. The four-layer voice coil is made of high-purity copper, wound on a black-anodized aluminum carrier, and finished with a baked, heat-resistant, high-temperature lacquer. The cone is produced from a mixture of air-dried cellulose and carbon, and is extremely hard and torsionally rigid.
To obtain reproduction with minimum possible distortion, it is essential that the driving magnetic field should be constant. However, the current through the voice coil generates a dynamic magnetic field which modulates the static element of the permanent magnet, and this results in distortion. The special new sub-woofer employed in the SE version solves this problem by utilising a pole core which is highly saturated magnetically. This means that the core is no longer able to absorb any more magnetic flux, and the static field therefore does not suffer modulation. We deliberately decided against a hollow pole core; on the one hand to maintain high flux density in the air gap, on the other to ensure that the air displaced by the cone is forced through the air gap; this ensures that the voice coil is effectively cooled, helped by the solid, black anodized aluminum carrier. The pole core is extended upwards, promoting an extremely linear and symmetrical drive curve. To exploit this linearity the entire mechanical suspension has been re-developed: it now permits 28 mm of excursion in every direction, with-out any danger of the drive units striking their stops!
Mehr anzeigen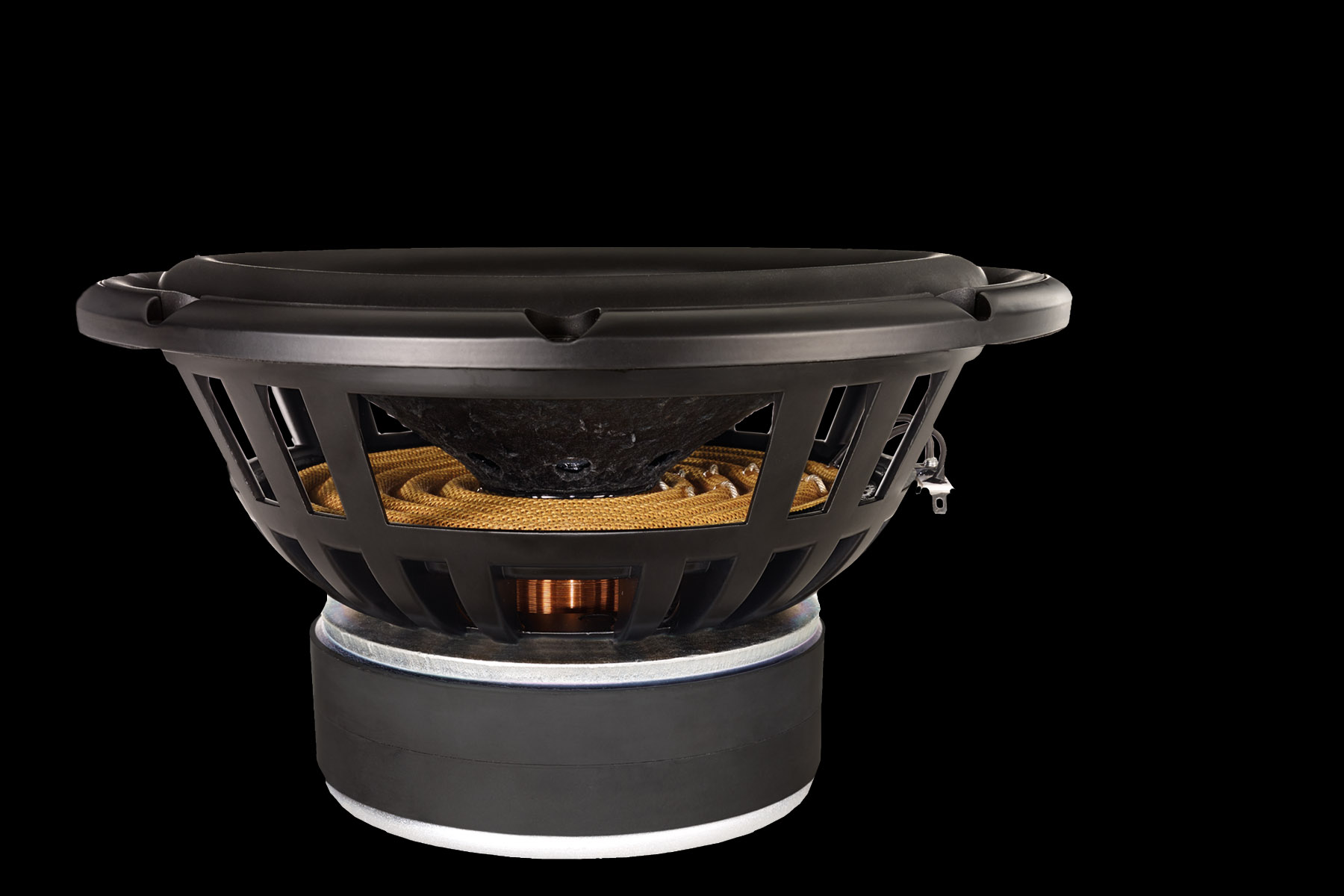 Nominal output power
1000 Watts
Peak output power
1500 Watts
Frequency range
15 - 150 Hz
Drive units bass
2 x 260 mm
Crossover frequencies
variable
Dimensions H x W x D
70 x 36 x 49 cm
Technical modifications reserved
Connection and installation
SubEQ Software for room calibration
Manual and Firmware Updates for TCD 610 W SE
Firmware update TCD 610 W
includes Ethernet Flash Utitlity
includes Ethernet Flash Utitlity
Hochpräzise und straff im Klang, enorme Dynamik und Feinzeichnung, sehr komfortable Einmessung.
Der T+A konnte einzelne Bassläufe hervorragend differenzieren, auch ließ er sich durch seine zahlreichen Funktionen besonders feinfühlig anpassen. Spätestens nach vollzogener Einmessung war er in keiner Weise mehr als eigenständige Schallquelle herauszuhören. Und das ist so ziemlich das größte Kompliment, das man als Audiophiler einem Woofer machen kann …
Klang Musik: 94
Klang Film: 92
Ausstattung: überragend
Bedienung: überragend
Verarbeitung: überragend
Preis / Leistung: sehr gut

T+A im ganz großen Heimkino? Aber bitte! Derart sauber und trotzdem mächtig, impulsstark und bis in den tiefsten Basskeller hinein spielende Subwoofer wünschen wir uns mehr. Er gehört äuf jeden Fall in die audiovision-Referenzklasse und ist ein echtes Highlight.
Material und Verarbeitung: sehr gut
Ausstattung: gut
AV-Wertung: sehr gut, Referenzklasse