TCD 110 S



Floor-standing loudspeaker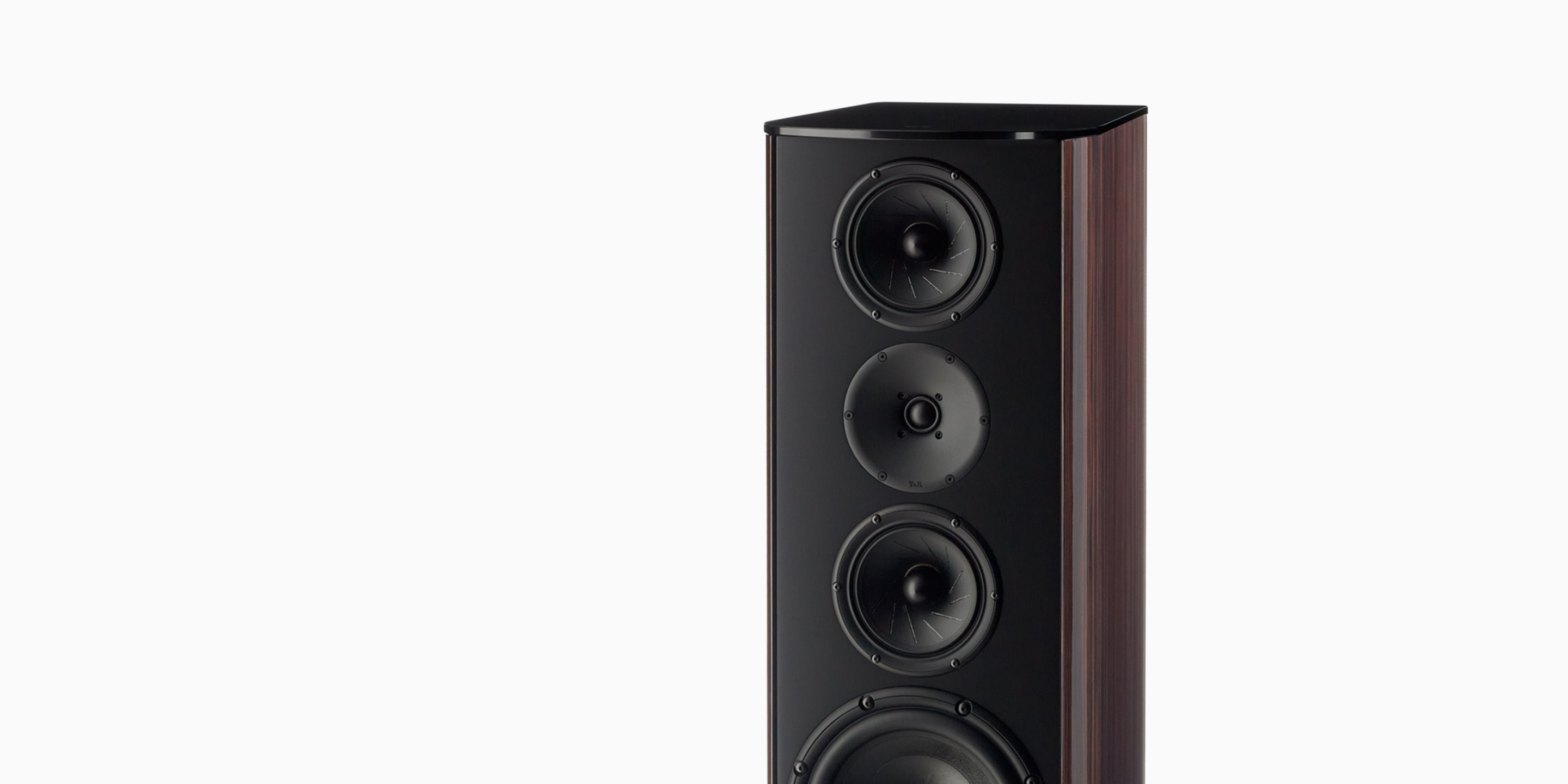 TCD 110 S



Floor-standing loudspeaker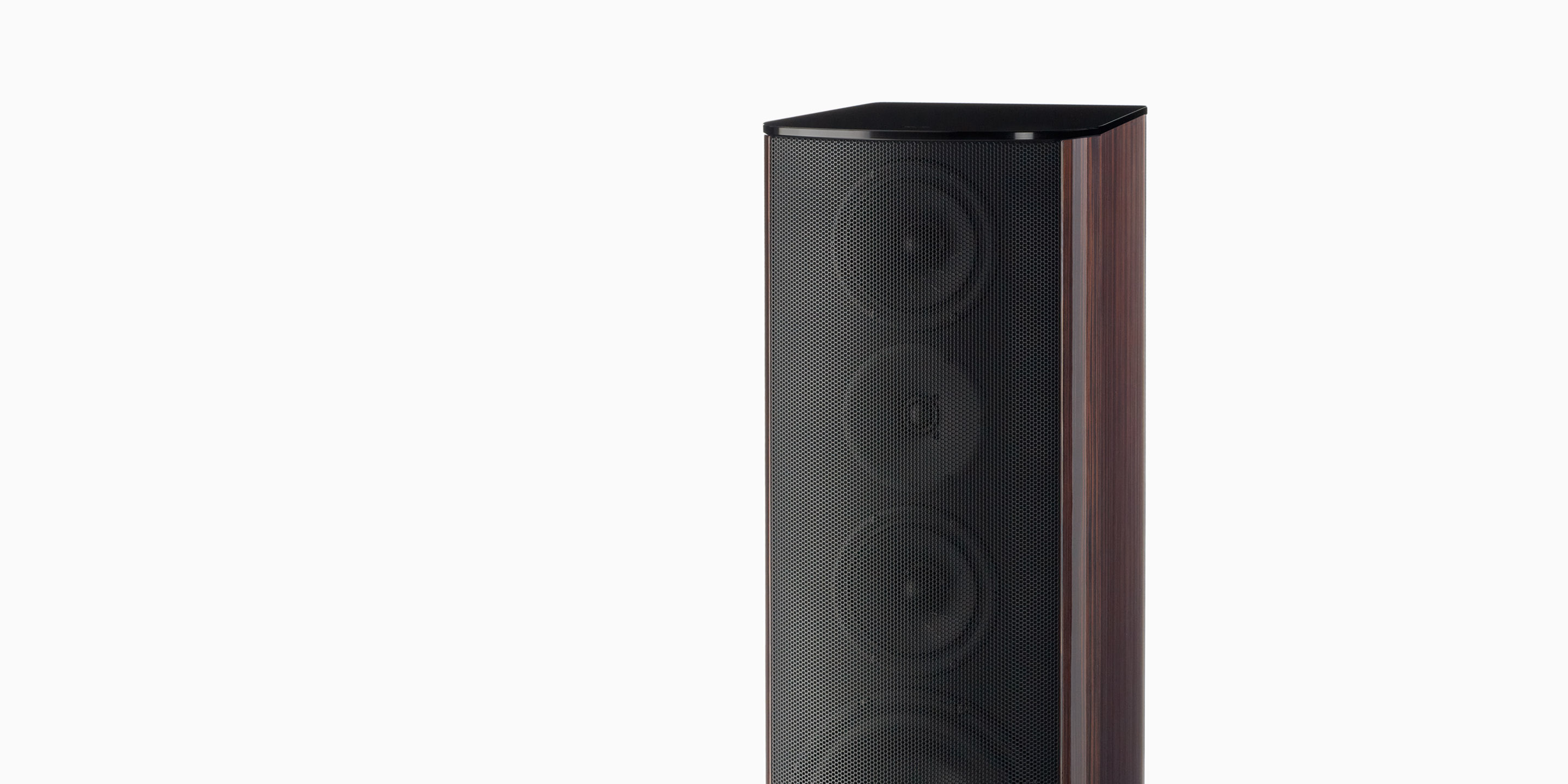 The TCD 110 S
The TCD 110 S is a large, fully developed, floor-standing transmission-line speaker with a very long line. It reflects in an exemplary manner the basic principles behind the three floor-standing loudspeakers of the TCD series. Each model features two special bass drivers, two mid-range units in the D'Appolito arrangement, and a completely new kind of super-quality dome tweeter with waveguide. The cabinets are modified transmission line constructions. The drivers employed are based on those fitted to our SOLITAIRE® high-end speakers. The only differences between the three big floor-standers are their physical cabinet dimensions and the size of the drive units employed. The TCD 110 S is equipped with two 26 cm bass drivers, which are perfectly matched to the cabinet and the resonance frequency of the transmission line, and generate an incredibly deep, precise, high-pressure bass thanks to their extremely low natural resonance. The loudspeaker's transient response is superb even at extreme levels; it also has a wide dynamic range and is devoid of distortion.
Technology
The transmission-line principle offers major advantages over the bass reflex system, but does call for extremely sophisticated design if the speaker is to exhibit a very low bass cut-off frequency. In specific terms, this means that the sound guide behind the bass drivers (the transmission-line) must be very long – similar to an organ pipe – otherwise very low frequencies cannot be generated. The natural resonances of the line and the bass units must also be tuned accurately to each other. These requirements can only be fulfilled if the cabinet features a long sound guide (line), the bass drivers have very low natural resonance, are capable of large excursions, feature an extremely powerful magnet, and have high power handling capacity. Our low-frequency drivers are specially developed and designed for this extreme application, and therefore feature rigid die-cast aluminium baskets, hard cones, long-excursion suspensions with accurate centration, and extremely powerful magnets.
All three transmission-line models are of extremely complex construction, and share the same basic design principles: an inner case which consists of a large number of accurately machined individual components, slotted and channeled into each other, and bonded under pressure to ensure air-tight joints.
All the openings and slots for the drive units are machined in the baffle itself, with the air-tight chambers for the mid-range units and the Waveguide tweeter located behind the openings. Directly behind the two bass drivers is the pressure chamber, coupled which the long, folded sound guide which constitutes the transmission line. The line is designed in such a way that its effective cross-section increases towards the outlet port, providing an optimum damping effect for the bass driv-ers. The inner case components are manufactured from different thicknesses of MDF and particle board, which effect excellent suppression and damping of structure-borne sound and resonances. The large number of chambers and lines
helps to make the cabinet extremely rigid and stable once the sides are bonded in place. The external side panels are up to 30 mm thick, and are bonded to the inner case over their full area (i.e. laminated) in a separate process. This construction makes the cabinets very heavy, as well as completely eliminating structural sound and cabinet resonance effects.
Mehr anzeigen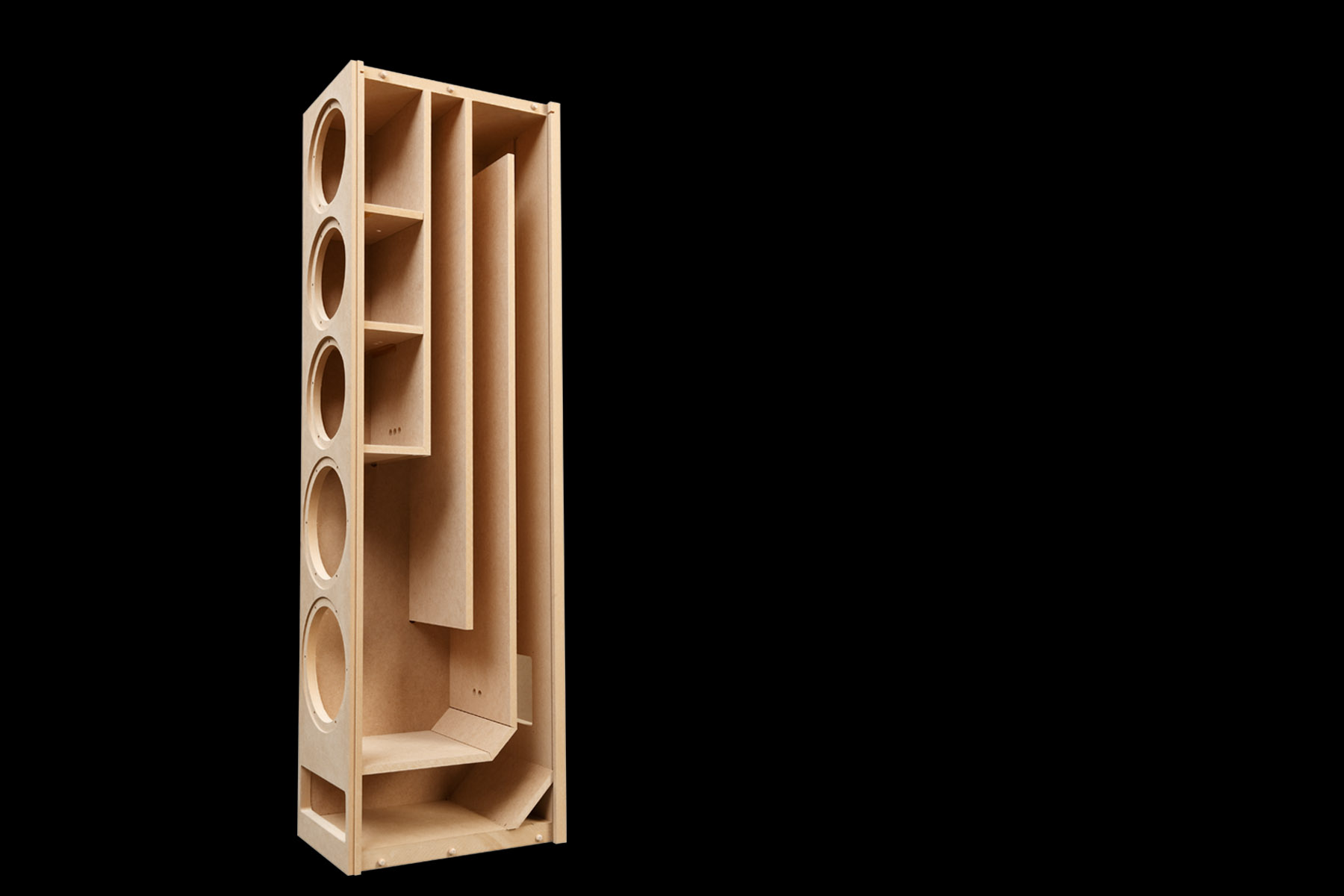 Floor-standing speaker
3-Way Transmission-line
Nominal power rating
250 Watts
Music power rating
330 Watts
Frequency range
22 - 35000 Hz
Drive units bass
2 x 260 mm
Drive units midrange
2 x 220 mm
Drive units high frequency
1 x 25 mm
Crossover frequencies
200 / 2200 Hz
Dimensions H x W x D
131 x 36 x 49 cm
Technical modifications reserved
Connection and installation
SubEQ Software for room calibration
Manual and Firmware Updates for TCD 610 W SE
Firmware update TCD 610 W
includes Ethernet Flash Utitlity
includes Ethernet Flash Utitlity
Audiophiler Vorschlaghammer
T+A´s 110 S ist ein phänomenaler Lautsprecher
der exakt so aufspielt, wie man sich das bei dieser Größe wünscht. Brutal dynamisch, sehr fein aufgelöst und mit TOP Timing.
Mit der zwar nicht billigen, aber doch preiswerten TCD Baureihe hat T+A ein Manifest des audiophilen Lautsprecherbaus geschaffen. Technisch perfekt und mit enormem Spaßfaktor ausgestattet muss man nur den passenden Raum aufbieten. Dann können die meisten Musikfreunde die Jagdt nach "dem" Lautsprecher beenden.
Klangniveau 90%
Preis/Leistung: exzellent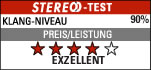 Mächtige Box für große Räume und viel Hörabstand. Spielt herausragend erwachsen und audiophil mit sensationeller Transparenz, ist aber nicht ganz einfach aufzustellen.
Doch wenn die 110er mit ausreichend Abstand betrieben wurde und etwa 15 Grad am Hörer vorbei spielte, waren ihre Tonalität wie auch die Abbildung eine Offenbarung!
Klang: Absolute Spitzenklasse
Gesamturteil: sehr gut
Preis/Leistung: überragend