DAC 8 DSD | AMP 8
Uncompromising. Peerless. Totally High-End.
Compact individual modules with unique technological features which are available exclusively from T+A. The DAC8 DSD converts any form of digital music source into sophisticated analogue music signals of the highest possible quality, which can then be amplified to the optimum standard by the audiophile AMP8.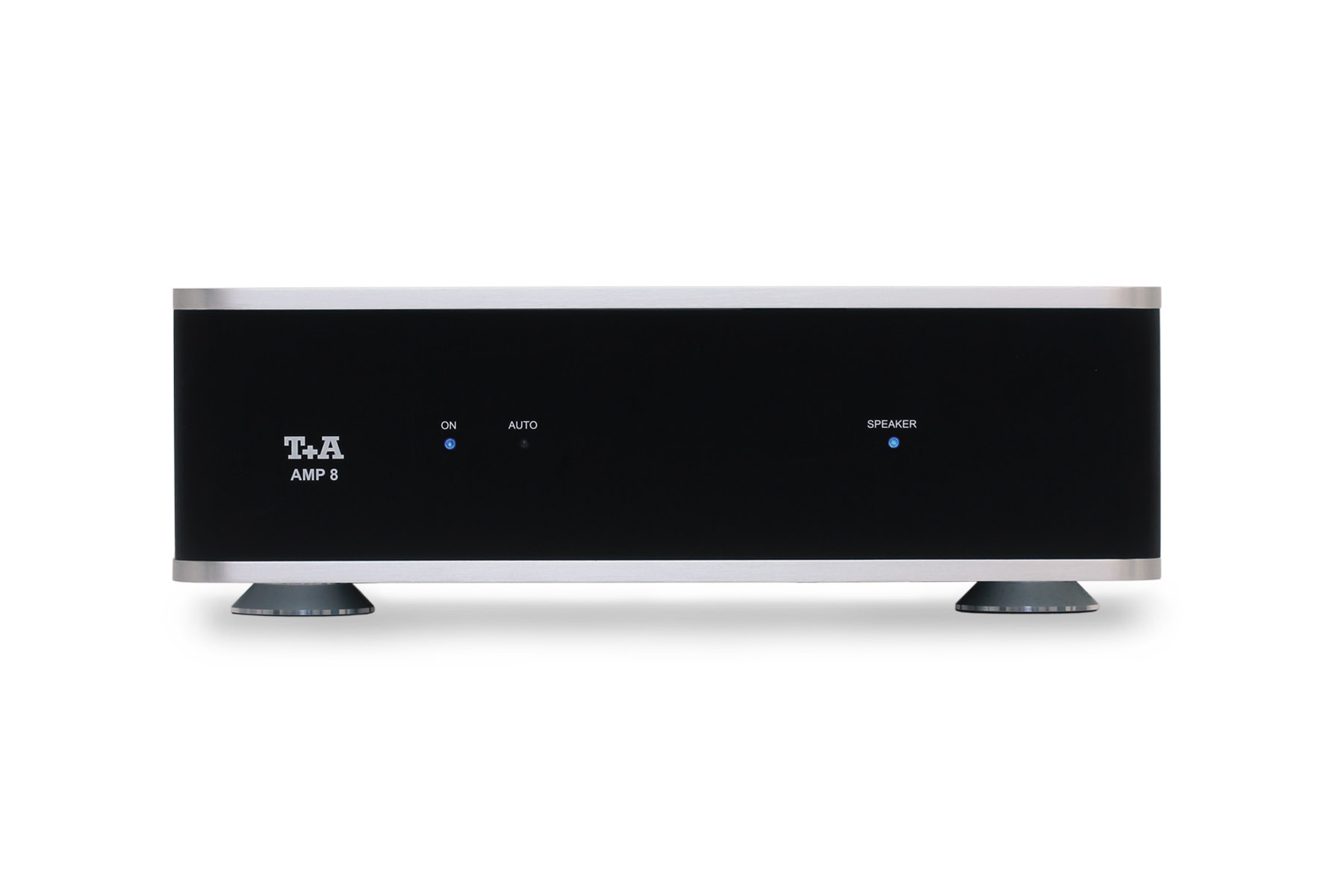 Design Philosophy
The DAC 8 was our first device designed to operate purely as a converter, and achieved its fantastic performance through the use of the very finest technologies and uncompromising design.
Its successor is the DAC 8 DSD, which is the result of substantial further development work. It is now capable of processing even DSD formats at ultra-high resolution using a dedicated T+A True One Bit Converter. This means that it features the very latest leading technologies to convert any digital source into perfect analogue signals at ultra-high quality.
The result is that the new DAC 8 DSD is the perfect unit for use with digital sources in a classic High-End system which is not capable of processing digital sources directly, or not at sufficiently high quality. With its superb pre-amplifier and sophisticated volume control the DAC 8 DSD can also drive very high-quality power amplifiers or active speakers, enabling it to take its place as the High-End command centre of a complete system. The DAC 8 DSD now also features an outstanding headphone amplifier capable of handling high currents, designed for use with High-End headphones.
The perfect complement to the DAC 8 DSD is our high-performance AMP 8 power amplifier. This unit is based on the circuit technology of our HV and R-series amplifiers, which simply means that it offers superb sound characteristics and very high power reserves in spite of its small physical size.
The cases are of all-aluminium construction: the base plate and top cover are machined from solid aluminium plates 6 mm thick, and we make the side and front panels from aluminium profiles which are extruded using special complex tools. All sockets and connections are made from gold-plated pure brass, eliminating all traces of ferro-magnetic materials which could generate interference. The heavy case rests on vibration-damped absorber feet.
Digital inputs
4 x high quality RCA, 1 x opt. TOS-Link, 1 x BNC, 1 x AES/EBU
USB (Device mode)
USB Class 2 Mode; support for asynchronous data transfer
D/A – converter
PCM: Double-Differential-Quadruple-Converter, four 32 Bit D/A-converters per channel
DSD: T+A True 1 Bit Converter; direct DSD Signal path up to DSD 512 (22,6 MHz)
Frequecy responce
2 Hz – 100 kHz
Output stage
Double Mono »State of the Art«; 100 kHz bandwidth
Nominal output power
into 4 Ohms 2 x 110 Watts
into 8 Ohms 2 x 80 Watts
Frequency responce
1 Hz – 200 kHz
Inputs
balanced (XLR) and high level (RCA)
Design
symmetrical, double mono with HV – technology