MP 2000 R MK II
Multi Source Player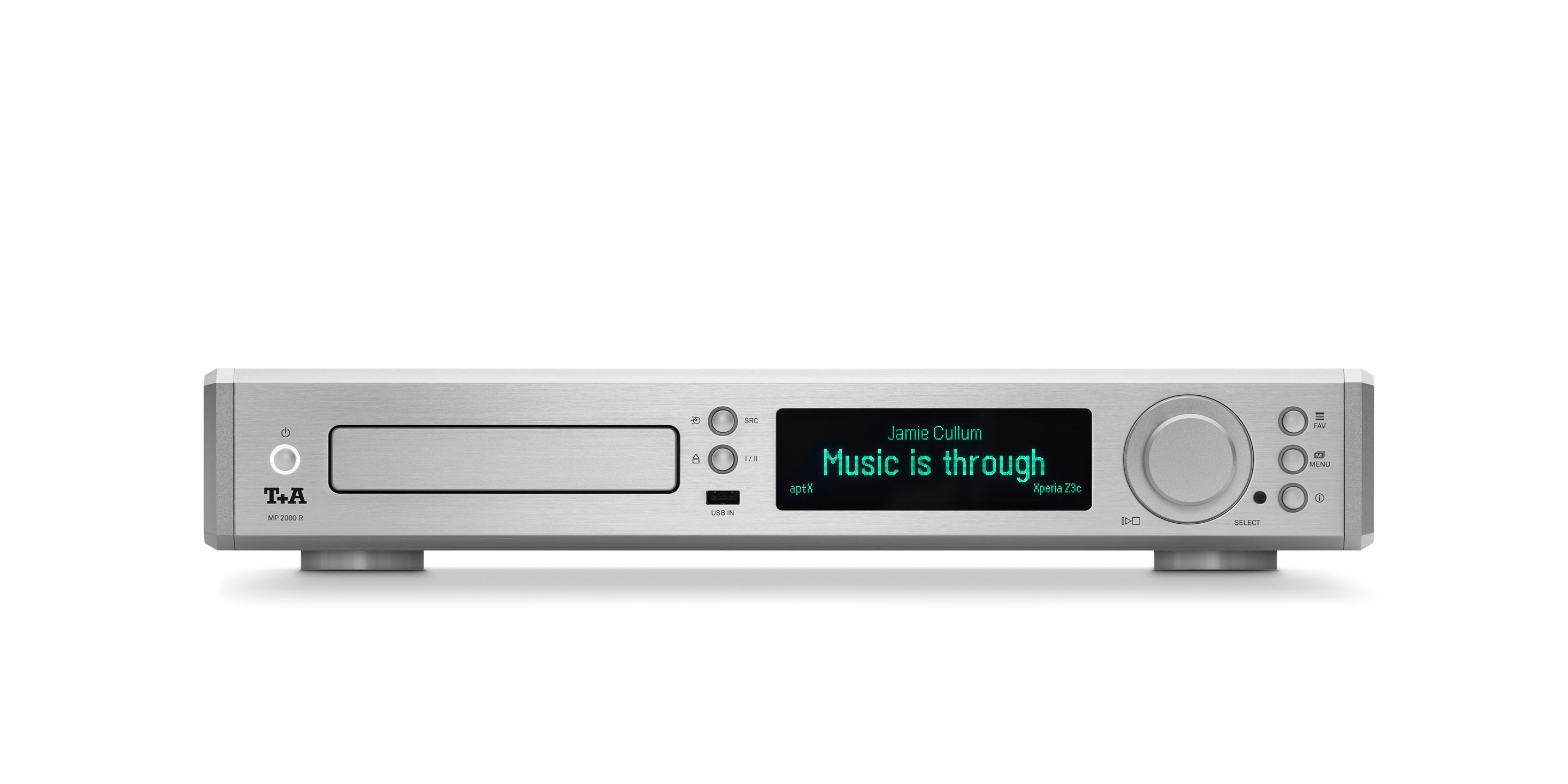 The Multi Source Player
The MP 2000 R MKII is a genuine multi-talent. At first glance the casual observer may think it is just a classic CD player, but its true capabilities extend far beyond this. At its heart lies one of the world's latest and most sophisti­cated digital – analogue converters (DAC). This converts PCM signals up to 384 kSps with the help of the quadruple converter – another in-house development – and even DSD files up to DSD 512. The MP 2000 R is therefore able to exploit every digital music format in order to deliver music to the amplifier in the highest possible quality. Our multi-source player houses a first-class CD mechanism; a high-performance digital tuner offering FM, FM-HD and DAB+ reproduction; a high-quality Bluetooth streaming module for receiving music from mobile devices, a streaming client with Internet radio and music services for connection to the home network via LAN and WLAN, USB Master Mode and HD streaming plus a digital connecting board with inputs for external sources (one USB device mode and four HD-S/P-DIF). The wide range of connections allows external equipment to exploit the machine's superb converter to the full.
Please note: the MP 2000 R is not a computer; it is a first-class audio device incorporating many supplementary functions designed to ensure that all modern digital sources can be reproduced to the highest possible standard of quality. In pursuing this aim our engineers insisted on complete separation between the digital signal processing section and the analogue circuitry, and developed an ultra-modern, high-bandwidth analogue output stage which delivers the signal to the symmetrical (XLR) or asymmetrical (RCA) output sockets by the shortest possible path. If you use the F 100 remote control with screen, or the T+A MusicNavigator App, the whole system can be controlled via the MP 2000 R.
The MP 2000 R delivers a stunning experience in sound reproduction, and finally exploits the full potential of high-resolution music.
Show more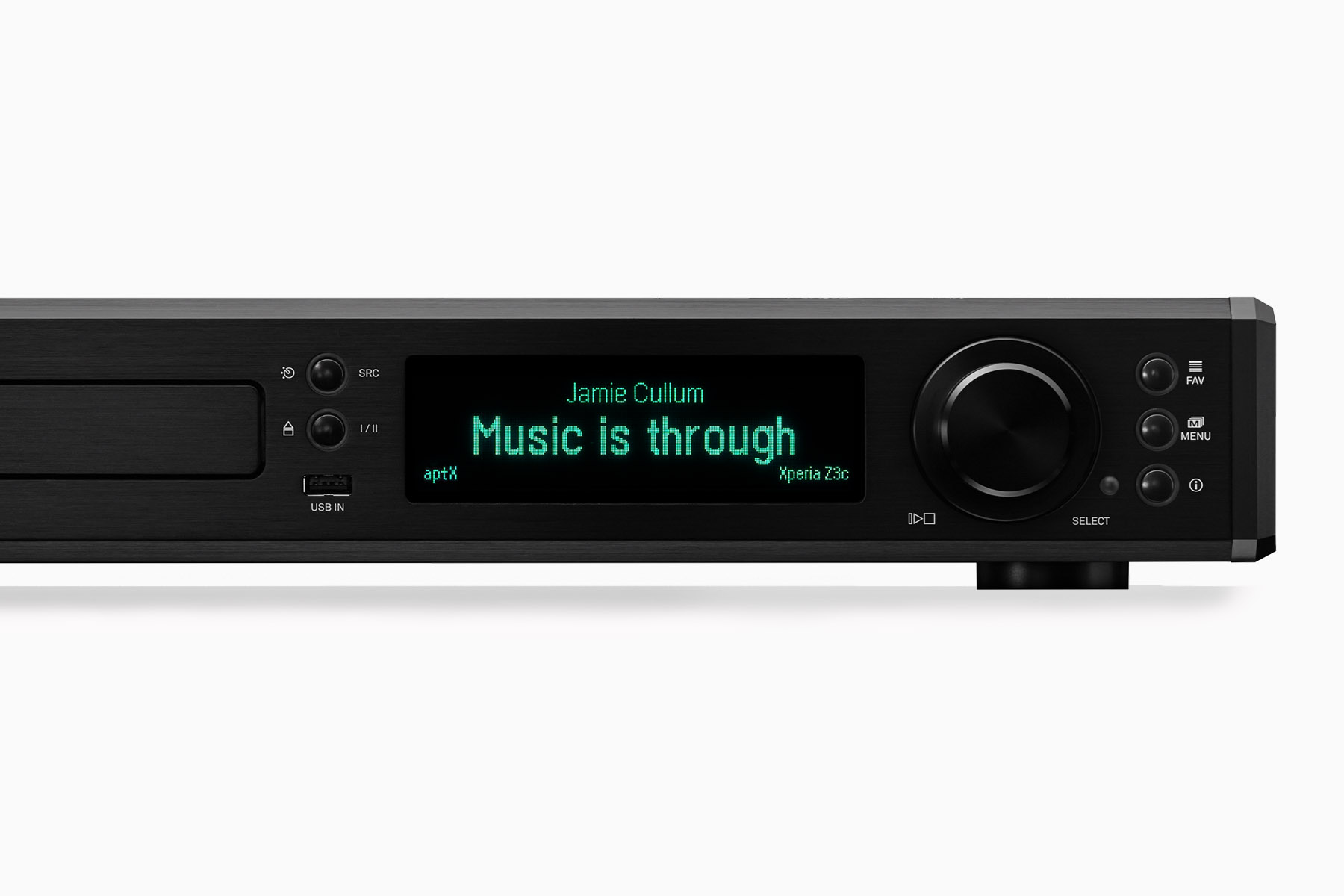 Technology
Within the MP 2000 R the data from the five digital sources pass through the same digital signal processing route, which offers all the usual ground-breaking T+A features: T+A DSP oversampling with optimised algorithms, and clock generation with jitter elimination and re-synchronisation. Jitter is one of the most severe problems, and is generated in the source device – especially in computers – and at the data transfer point between source and converter. For high-quality reproduction all traces of jitter must be removed from the data before the information is converted into analogue signals by the DAC. That is why we have developed a unique two-stage process for clock generation (jitter elimination): in the first stage the received data are processed and decoded. In this stage a basic clock is extracted from the received data stream, which undergoes an initial cleaning process in a PLL circuit aimed at removing coarse jitter generated by the source device and the transfer. This clock is now analysed extremely intensively by the micro-processor. If it fulfils certain minimum criteria in respect of frequency and stability, the D/A converters are switched to an internally generated, extremely precise Master Clock with extremely low phase noise. This clock is completely isolated from the source device, and therefore carries no trace of the jitter interference from the source and the transfer link.
The local Master Clock is generated by two separate quartz oscillators which are adjusted to extremely precise tolerances: one for the clock family 44.1/88.2/176.4/352.8 kHz, and one for 48/96/192/384 kHz. This extreme sophistication ensures that the clock is absolutely precise for all frequencies from 44.1 kHz upwards.Once the clock has been generated, the PCM data are converted by the quadruple converter, which itself has undergone further improvement. The converter is based on a high-performance 56-bit signal processor, and offers four switchable oversampling algorithms. Each channel is assigned four of the latest 32-bit converter chips in a quadruple, double symmetrical circuit, which compensates very accurately for any lack of linearity, and reduces the residual noise – which is actually absolutely minimal with the 32-bit converters employed – by about a further 6 dB. The result is a level of dynamism, linearity and freedom from distortion which is virtually matchless – even in critical music passages, and with the most minute of musical details.
To cater for DSD data which arrive via the PC USB input we have fitted the MP 2000 R MKII with the unique T+A True 1-bit DSD converter – a genuine analogue single-bit converter. Other manufacturers use the DSD mode of a PCM converter, but we eschew that route to ensure that DSD data are processed in a genuine one-bit stream absolutely without coloration and the harmful effects of additional conversion. Like our converters, the analogue output stage also takes the form of separate channels (double-mono), and is galvanically isolated from the digital section by means of jitter-free transformers. This arrangement ensures that external source devices cannot possibly deliver interference, and even the hideous computer interference is rendered innocuous. The output stage offers an extremely wide bandwidth of 100 kHz.Clearly this design is extremely sophisticated, but the results are worth the effort: totally natural, uncoloured sound, free of all the limitations usually associated with digital sources. The MP 2000 R constitutes a universal and genuinely audiophile device for digital music sources.
Show more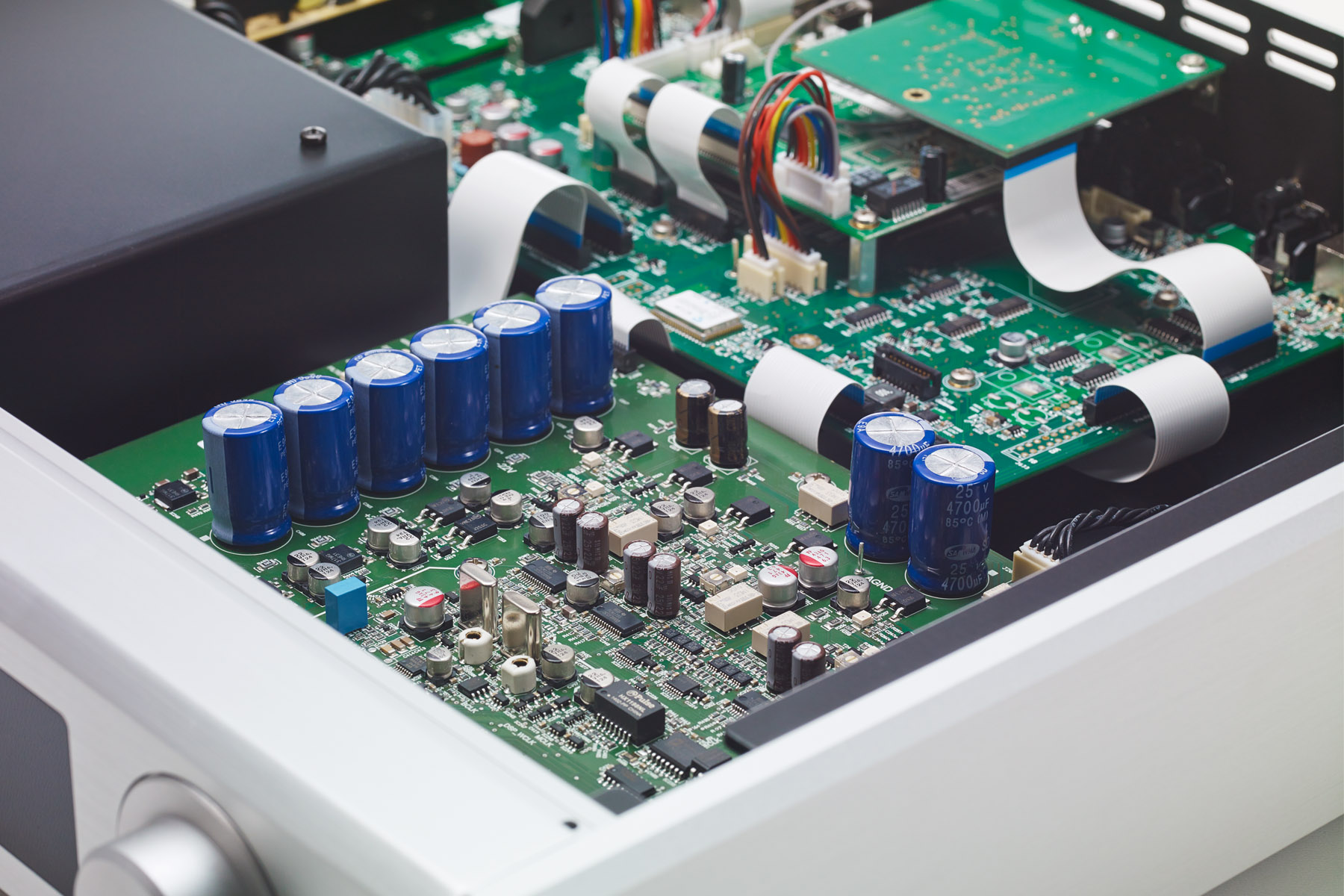 Formats
CD/DA, CD-R, CD-RW, CD Text
Frequency response + dynamic range
2 Hz – 20 kHz/100 dB
Formats
MP3, WMA, AAC, OGG Vorbis, FLAC, WAV, AIFF, ALAC
Data rates
PCM 32...192 kHz,16/24 Bit; MP3 up to 320 kBit, constant and variable Data rate
Features
Gapless Playback for MP3 (Lame), WAV, FLAC
T+A MusicNavigator App for iOS und Android
Services
Tidal, Deezer, qobuz, Roon Ready
(Subscription required)
Interfaces
LAN: Fast Ethernet 10/100 Base-T, WLAN: 802.11 b/g/n
S/P-DIF digital inputs
2 high-quality co-ax and two opt. TOS-Link;
32kSps; 44.1kSps; 48kSps; 88.2kSps; 96kSps;
176.4kSps; 192kSps; 16/24-bit
USB (Device Mode)
USB Class 2 mode; support for asynchronous data transfer
PCM mode: 44.1kSps; 48kSps; 88.2kSps; 96kSps; 176.4kSps; 192kSps; 352.8kSps; 384kSps;
16/24/32-bit DSD mode: DSD 64; DSD 128; DSD 256; DSD 512
USB (Master Mode)
2 inputs (1×front panel, 1×back panel),
formats as Streaming Client formats
Reception standard
FM, FM-HD
Frequency range
87.5 – 108 MHz (Europe/US Version)
76 – 90 MHz (Japan-Version)
Sensitivity
Mono (26dB S/N) 0.9 uV,
Stereo (46 dB S/N) 40 uV
Overload margin
103 dB uV
Total harmonic distortion
0,1 %
Signal:noise ratio, mono / stereo
72/62 dB
Stereo channel separation
50 dB
De-emphasis (Europe/US version)
50/75 us
Data services
RDS/RDBS, station name (PS), programme type (PTY), radiotext (RT)
Reception standard
DAB, DAB+
Frequency range
168 – 240 MHz (Band III)
Sensitivity (BER = 10 – 4)
2,5 uV
Overload margin
103 dB uV
Bluetooth
aptX® Bluetooth Audio transmission protocol
A2DP (Audio) AVRCP 1.4 (Control), MP3, SBC
Analogue outputs high level (RCA)
2,2 Veff / 50 Ohms
Analogue outputs balanced (XLR)
4,4 Veff / 50 Ohms
Digital outputs
1 × coax, IEC 60958 (LPCM)
PCM
Double differential quadruple converter with four D/A converters per channel,
32-bit sigma-delta, 352.8kSps/384kSps
Up-sampling:
freely programmable signal processor with four selectable oversampling algorithms. FIR short, FIR long, Bezier/IIR, Bezier
DSD
Direct DSD signal path via T+A True 1-bit converter
Frequency response PCM 44,1 kSps
2 Hz – 20 kHz
Frequency response PCM 48 kSps / DSD 64
2 Hz – 22 kHz / 2 Hz – 44 kHz
Frequency response PCM 96 kSps / DSD 128
2 Hz – 40 kHz / 2 Hz – 60 kHz
Frequency response PCM 192 kSps / DSD 256
2 Hz – 80 kHz / 2 Hz – 80 kHz
Frequency response PCM 384 kSps / DSD 512
2 Hz – 100 kHz / 2 Hz – 100 kHz
Analogue filter
Phase-linear filter with automatic bandwidth switching 60…120kHz (according to sample rate)
Total harmonic distortion
< 0,001 %
Signal:noise ratio
110 dB
Channel separation
110 dB
Mains / Accessories / Dimensions
Control interface
R2-Link
Remote control
FM 1000,
T+A Control APP,
optional FD 100 remote control handset with screen
Mains connection
100 – 240 V, 50 – 60 Hz
Power consumption max.
40 Watts
Auto power off function
yes (after 90 minutes without audio signal)
Dimensions (H x W x D)
8,2 × 46 × 40 cm
Finishes
Silver anodised aluminium (43), black anodised aluminium (42), brushed
Technical modifications reserved
Software / USB-Driver MP 2000 R MKII
Software / USB-Driver MP 2000 R MKII (serial no. 3030 3305 11147 and higher)
Update your MP 2000 R MK II to the latest firmware. Select the "Device Info" menu item in the device configuration menu. Now select "Update" and confirm the set selection "WEB". Wait until the update is finished. Make sure that your PC and your MP 2000 R MK II are connected to the same network. Next, sign up for a Roon membership and download Roon for your PC or MAC. You can also download the Roon app for Android or iOS devices.
For a period of three years after last distribution of this product or its firmware, T+A offer the right to any third party to obtain a complete machine-readable copy of the corresponding source code on physical storage medium (DVD-ROM or USB stick) for a charge of 20€. To obtain such copy of the source code, please write to the following address including information about product model and firmware version: T+A elektroakustik, Planckstr. 9-11, 32052 Herford, Germany.
For a period of three years after the last sale of this product or its firmware, T + A offers any third party the right to receive a complete machine-readable copy of the corresponding source code on a physical storage medium (DVD-ROM or USB stick) for a fee of € 20 to obtain. In order to receive such a copy of the source code, please write to us, specifying the device type of the relevant product and the firmware version:T+A elektroakustik, Planckstr. 9 -11, 32052 Herford, Deutschland
The Absolute Sound 3/2020 Editor´s Choice
Not just a glorified music computer, T+A's R-Series MP 2000 R MkII is more accurately a hybrid of CD transport and DAC with potent network / streaming-client capability. Thus, it accommodates most of today's digital sources, from discs to smart devices, USB thumb drives, outboard storage like a NAS, plus Internet radio and music
services such as Tidal. CD and network playback are unerringly superb, with naturalistic timbres and harmonics, midrange bloom, and ripe bass resonance and control.
Joy to the world

This is a fabulously entertaining system that never feels its message is more important than that of the music it is playing and it is sure to delight anyone in the fortunate position of being able to own it.

Alles neu
Der MP 2000 R ist in der  MK II-Version der jüngste Spross  der legendären R-Serie. Ein Bilderbuch-Universalist und Traumgerät. Technisch noch zukunftssicherer und klanglich top, ist er CD-Player, Streamer und DAC der Spitzenklasse in einem – und deshalb preiswert. Wie aus Herford nicht anders zu erwarten, ist dieser MP messtechnisch makellos.

Konstanten der Moderne
Bei der Elektronik bleiben keine Fragen offen. Mit dem Multiplayer MP 2000 R und dem Verstärker PA 2000 R von T+A hat man ein sachlich gestaltetes, im Klang schlichtweg fantastisches Duo, das viele Funktionen bereithält und enorm komfortabel ist. Der Plattenspieler G 2000 R ergänzt beide perfekt.

The absolute sound 9/2017
However, the PA 2500 R and MP 2000 R exceeded my expectations by a wide margin. Even though they can be purchased individually, I consider them an iseparable partnership, compleating each other´s thoughts like identical twins would. In other words, wunderbar!
Der digitale Alleskönner ist noch besser geworden: In Sachen Bedienung, Verarbeitung und Klang bleiben keine Wünche offen. Die CD-Player-Netzwerk-Player-D/A-Wandler-Kombi reißt mit und bietet Hörgenuss pur.
Klang: Absolute Spitzenklasse
Preis/Leistung: überragend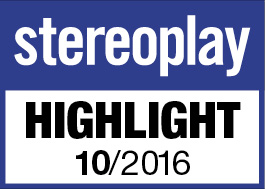 Endlich Ruhe
Der digitale Alleskönner verfügt über die sagenhafte Klang-DNA des (noch) größeren Bruders und steht diesem kaum nach. Das sollte eigentlich alle Fragen beantworten.
Haben die Komponenten der R-Serie von T+A das Zeug zur idealen Anlage? Unbedingt! Ihren großen Geschwistern klanglich dicht auf den Fersen, spielen PA 2500 R, MP 2000 R und G 2000 R mit den meisten teuren High End-Komponenten locker auf Augenhöhe, ersparen dem Besitzer aber deren übliche Befindlichkeiten. Sie laufen einfach. Endlich Ruhe für Musik.

Audiophiles obsessed with separates might consider these slim 2000 R components somewhat middle-of-the-road. But make no mistake: they're extremely refined and highly capable units, offering a taste of the high-end in a compact form factor. If you're looking for components that are living-room friendly and look and sound tremendous, you'll struggle to find a more complete package.
Zu gut für UKW
Gemeinsam mit dem Vollverstärker PA 2000 R und den Criterion TCD 3150 S bügelt der MP 2000 R fast alle Schwächen des UKW-Systems aus. Bei digitalen Medien, egal ob DAB Plus oder aus dem Heimnetzwerk, sorgt der MP 2000 R bei jedem Einsatz wieder für ein ganz besonders Erlebnis.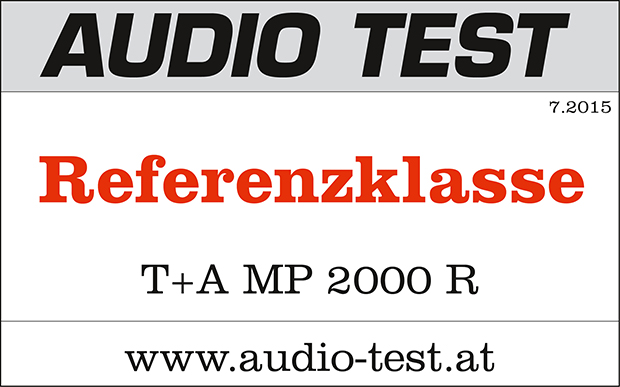 Nueva Serie R: revolución con estilo
Beneficiaria directa de tecnologías desarrolladas durante la puesta a punto de la exclusiva gama HV, la renovada Serie R de T+A constituye una de las máximas expresiones del High End germano con aspiraciones democráticas.

Rasanter Aufschwung

Zum T+A MP 2000 R gibt es nur eine Steigerung: Der kompromisslos aufgebaute und mehr als doppelt so teure MP 3000 HV von T+A, Referenz bei i-fidelity.net. Vom Konzept her sind sich beide Player ähnlich: Der Streaming Client betreut alle PCM-Signale von der Festplatte bis 192 Kilohertz, noch höherwertiges PCM oder DSD will er über einen hauseigenen Treiber von einem Windows-PC zugespielt bekommen.
So oder so, wer neben den ausgetretenen CD-Pfaden den Daten-Highway mit Streaming und Internetradio bereisen will, findet im T+A MP 2000 R eine Nobelkarosse. Und wird obendrein mit allen denkbaren Eingängen für seine maßstabsetzenden D/A-Wandler belohnt.

Der Multi Source Player von T+A ist ein CD-Player der Spitzenklasse, vereint mit einem adäquaten PCM/DSD-DAC und einem Hochleistungs-Netzwerkspieler unter einem Dach. Nicht günstig, macht er als extrem gut klingender Tausendsassa letztendlich doch Topqualität bezahlbar. Superb!

Perfekt verarbeiteter, bedienungsfreundlicher Netzwerkspieler-D/A-Wandler mit integriertem CD-Laufwerk, DSD-Fähigkeiten und Bluetooth-Anbidndung. Klingt sehr natürlich und feinzeichnend mit schöner Raumdarstellung. Hörgenuss in Reinkultur.
Klang: absolute Spitzenklasse
Gesamturteil: überragend
Preis/Leistung: überragend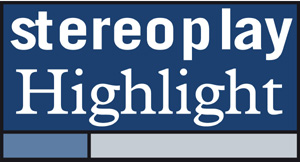 Das T+A Gespann tritt mit enormer Klarheit aufs Parkett und projiziert eine sehr weiträumige und phantastisch ausgeleuchtete Bühne zwischen die Lautsprecher. Man vermisst nicht das kleinste Detail, wobei sich die als Quellen verwendeten Funktionen des MP 2000 R gegenseitig zu übertreffen scheinen.
Kein Zweifel auch Sie werden dem Charme dieser neuen T+A-Klasse "R"liegen.

Erfolgsformel
So fein und edel das Äußere, so auch sein Klang. Ein Player, der in Punkto  Verarbeitung und Aufwand seinesgleichen sucht, der durchdachter konzipiert ist als ein NASA-Raumfahrtprogramm, der Bedienbarkkeit und Funktionalität souverän vereint und die R-Serie mehr als kompetent weiterführt.
Klang Netzwerkplayer: 138
Bedienung: sehr gut
Verarbeitung: überragend
Preis/Leistung: überragend