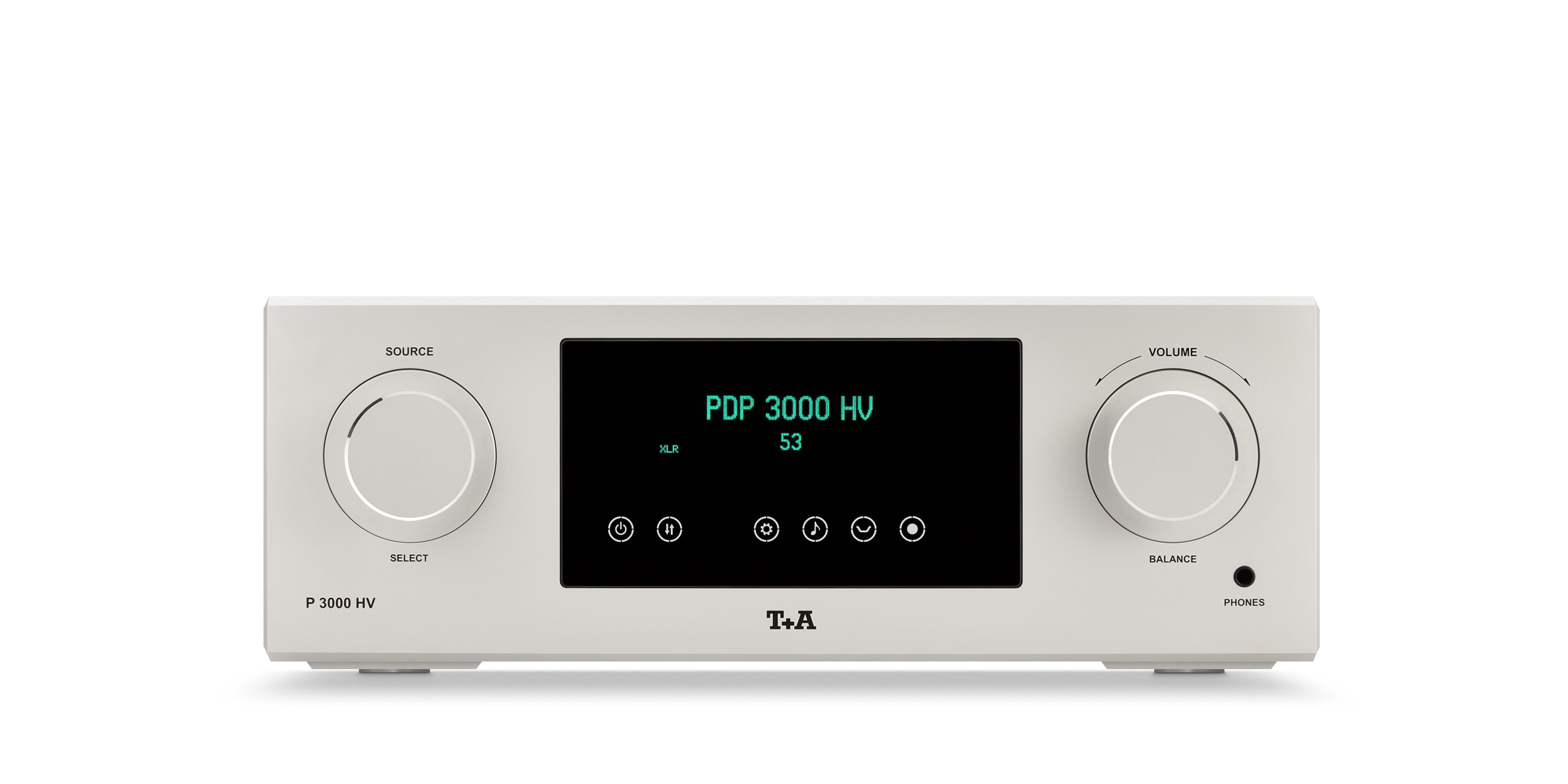 The Preamplifier
The P 3000 HV is the universal control centre for a High-End stereo system consisting of the very highest-quality individual components. It is equipped with unique, newly developed technologies and innovative circuit designs. Its measured results, specification and sound quality represent the limit of what is physically feasible. The components and materials employed are uniformly of top quality, without any hint of compromise, and the workmanship of the case sets standards which are unmatched even by much more expensive equipment. It is of fully symmetrical construction, and offers a wide range of symmetrical (XLR) and asymmetrical (RCA) inputs and corresponding outputs.

The entire HV system is controlled via the HV-Link, while input 4 can be configured as a Pass-Through for Surround systems. A trigger input and an IP interface are also available. We have developed an analogue signal processor module which not only offers tone and loudness functions which operate separately for each channel, but also features three narrow-band parametric equalizers which are capable of effectively damping room resonances in the range from 20 Hz to 500 Hz. The net result is that superb sound quality can be obtained even in difficult rooms. The P 3000 HV is equipped with a high-quality headphone amplifier with double current delivery capacity, and is supplied complete with the F 3001 all-metal infra-red remote control handset. Upon request the P 3000 HV can be fitted with High-End phono pre-amplifier modules, which feature different circuit topologies for MM or MC pick-up systems.
Show more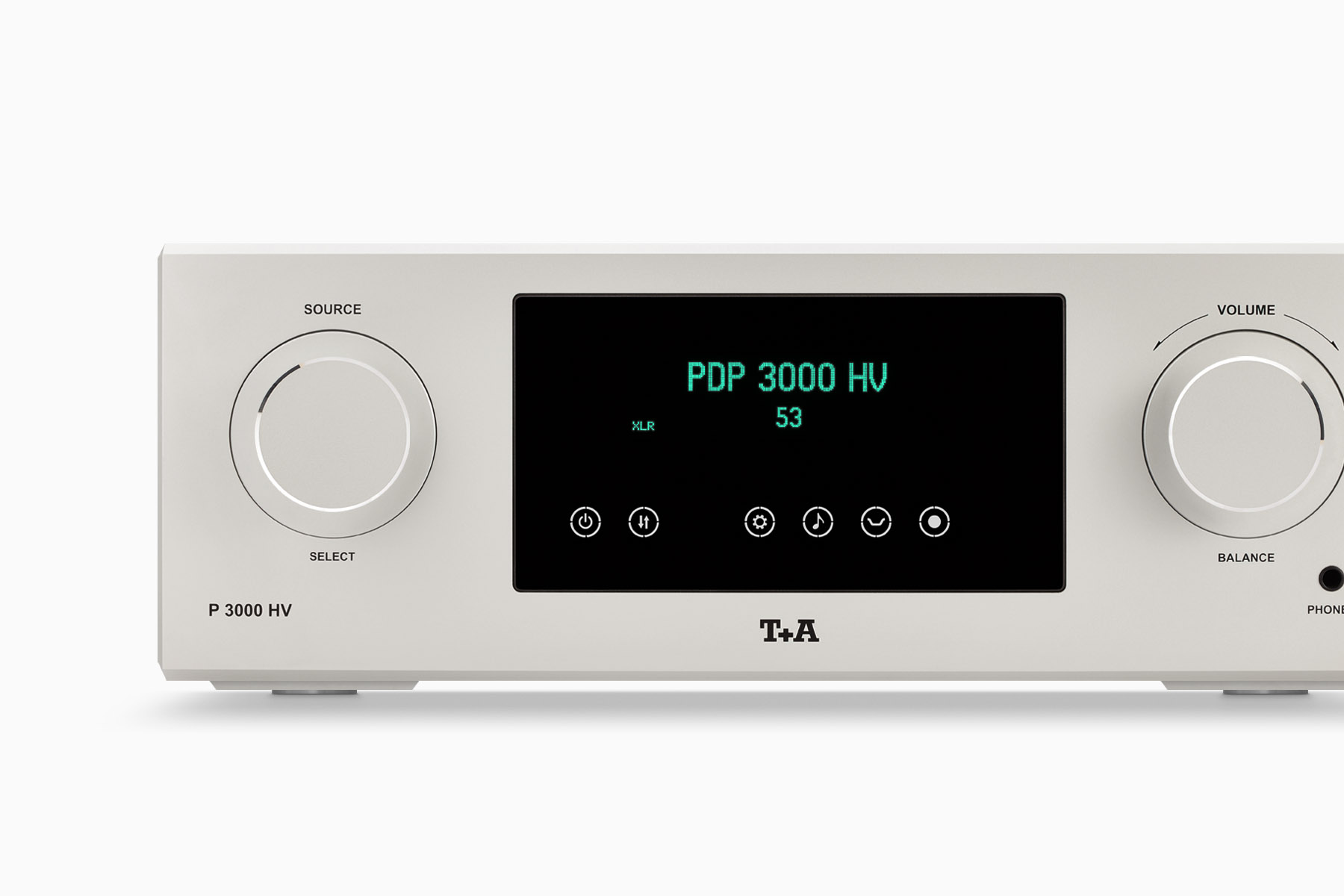 Technology
In the ingenious overall circuit design of the HV (= High Voltage) series – developed in-house by T+A – all the amplifier stages operate at much higher operating voltages than usual: in the pre-amplifier the figure is 100 Volt, in the output stages 360 Volt. In a similar manner to valve amplifiers, the actual modulation of all the stages can be kept very low. Only a very small section (less than 20%) of the performance graph of the amplifier transistors is used, thereby virtually eliminating the curvature (non-linearity) of that characteristic. Additional measures for improving the linear nature of the voltage amplifier stages are also employed. In addition to outstanding linearity, the high operating voltages employed offer the advantage of extremely wide dynamic range. We have developed this unique technology for use in all the HV-series machines, since the tremendous sonic improvements which it makes possible can be exploited in the output stages of source devices such as the MP 3000 HV multi-source player as well as in pre-amplifiers and power amplifiers.

The back panel shows the P 3000 HV's symmetrical double-mono construction. The channels are maintained consistently separate. The pre-amplifier circuit boards are of symmetrical construction, and are located under the case top cover; this layout eliminates electro-magnetic influences. They are housed in their own compartment made of thick-walled (10 to 15 mm) aluminium plates, and are completely separated and shielded from the mains unit and power supply in the bottom section of the case. The circuit topology is based on a cascode differential amplifier with individually selected audio J-FET transistors, and stages of completely discrete construction without op-amps (operational amplifiers). Their linear nature is not derived from "hard" negative feedback, as in the case of standard op-amps, but from the quality of the circuit topology and the components employed, which are carefully selected and adjusted. For this reason virtually no overall negative feedback is required. T+A HV technology enables signals up to 80 Vss to be processed without distortion – a value which is unique for a transistor amplifier.
Show more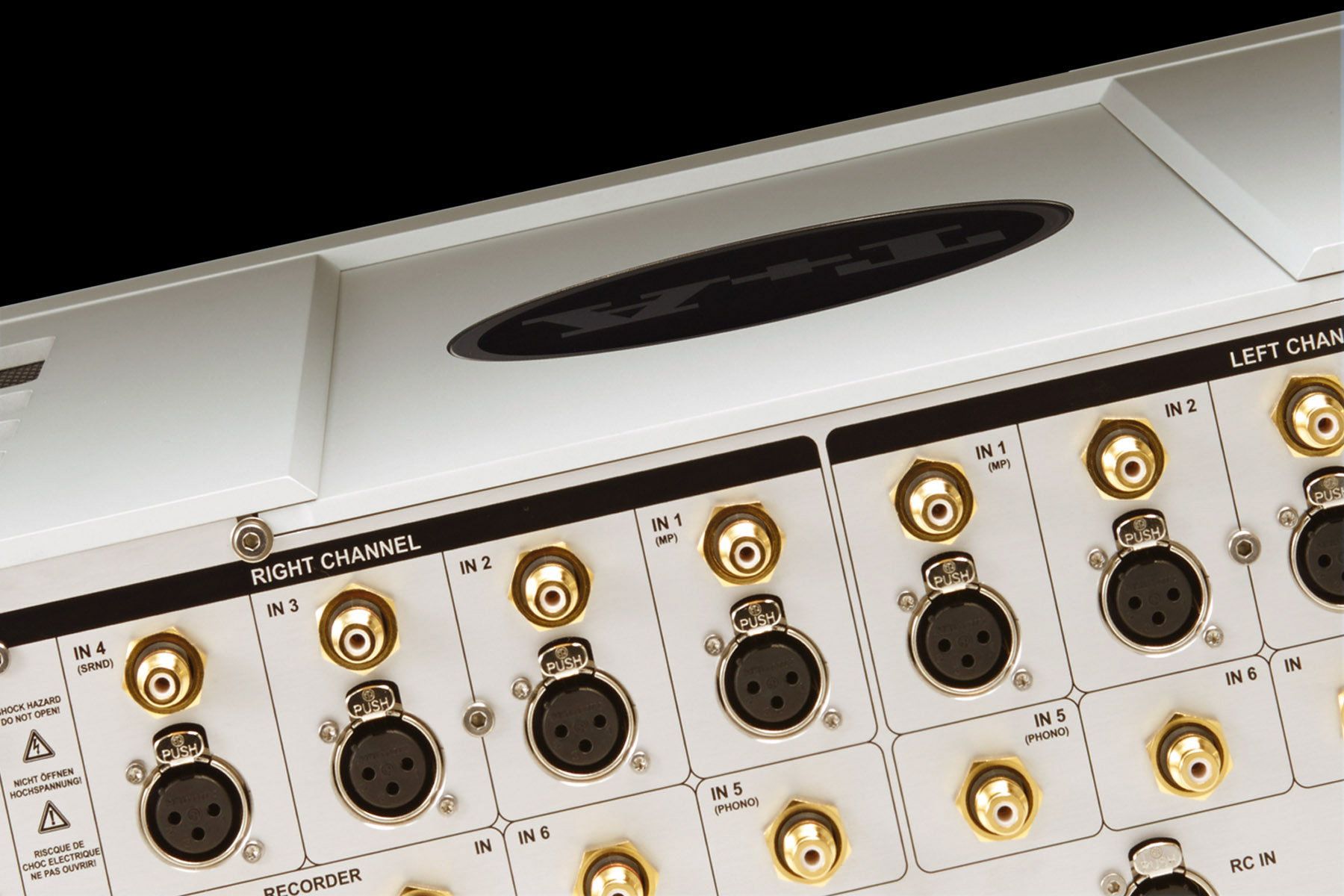 Frequency response + 0 / – 3 dB
0,5 Hz – 300 kHz
Signal / noise ratio
108 / 112 dB
Total harmonic distortion
< 0,001%
Intermodulation
< 0,001 %
Channel separation
> 108 dB
Nominal input sensitivity
Unbalanced inputs (RCA)
7 x 250 mVeff ... 9 Veff / 20 kOhms
Balanced inputs (XLR)
4 x 500 mVeff ... 18 Veff / 5 kOhms
Headphones
50 Ohms, high current output
1 x Recorder
250 mVeff / 100 Ohms
PRE out RCA
Nom 1 Veff, Max 9,5 Veff / 50 Ohms
PRE out XLR
Nom 1,45 Veff, Max 19,6 Veff / 50 Ohms
Reservoir capacity
75000 μF
Mains / Accessories / Dimensions
Mains
110-120 V/60 Hz or 220-240 V/50 Hz / 60 W
Features
Trigger input +5 ... 20V for external switching-on
Input 4 can be configured in surround mode
(surround pass-through)
Dimensions (H x W x D)
17 x 46 x 46 cm
Finishes
case: silver laquer 47 or titanium laquer 64
Technical modifications reserved
HVEQ Software for room calibration
Historia serii HV zaczęła się od wzmacniacza zintegrowanego PA3000HV oraz odtwarzacza sieciowego MP3000V, które testowaliśmy w "Audio". Teraz przyszła pora na amplifikację z samego szczytu – dzielony wzmacniacz P3000HV + A3000HV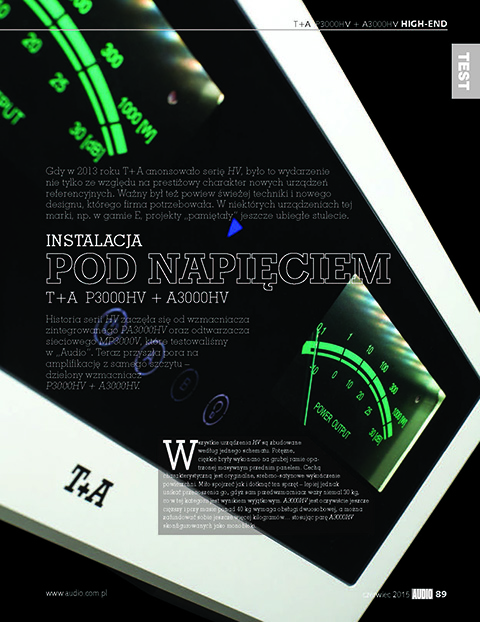 Super AV Award Hong Kong 01/2015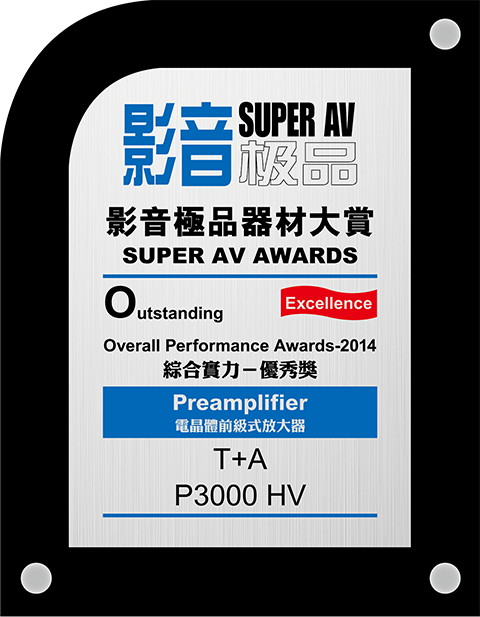 Der sanfte Druck der Haut, das Streicheln und die Leichtigkeit, mit der sich die Stahlborsten zitternd wieder abheben, das erschien mit der T+A Kette geradezu erschreckend, rückenschauerhaft lebensecht.
So hat der PDP 3000 HV, P 3000 HV und der A 3000 HV die Krone der Halbleiter-Highend-Schöpfung verdient.

If you seek real muscle to drive a high-end stereo system, look no further than this premium T+A combo. Both preamp and dual-mono power amp (2x300W/8ohm) hail from its HV (High Voltage) series, where transistor stages are driven at the high voltages normally associated with valve amps, achieving low distortion regardless of power output. Presenting music with a vice-like grip, this luxury pairing conjures up holographic images and reveals fine details with consummate ease. Want even greater power? Then check out the PS 3000 HV power supply upgrade.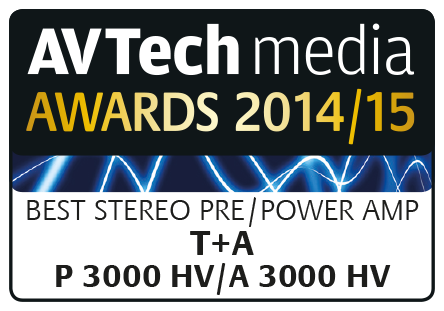 Die T+A-Komponenten spielen so geschlossen, wie man es von solch immensen Bauteilvorkommen nicht erwartet. Auffällig ist allerdings die Geschmeidigkeit und Luftigkeit des Hochtons, den ich in dieser Qualität bisher nur bei Verstärkern erleben durfte, die keine derart exemplarische Kontrolle im Bass bieten konnten.
Apropos Investitionen: Die drei HV-Komponenten von T+A haben meine Maßstäbe verschoben. Sie haben etwas geschafft, was anderen, auch teureren Kollegen vor Ihnen nicht gelang.
Audiophiles Hanteltraining
Nach den ersten Höreindrücken über die P 3000 HV hatten wir das Gefühl, diese Vorstufe spiele um ihr Leben. Den Herfordern ist es zweifellos gelungen, eine Platz in der Weltspitze zu einem vergleichsweise fairen Preis zu belegen.
Ein Traum. Referenz. Mindestens!
Klangniveau: 100 %
Preis / Leistung: exzellent

Kraft-Werk – Auf der Suche nach dem allerfeinsten Klang scheint es keine Grenzen zu geben.
Herausragend verarbeiteter, technisch kompromissloser Pre-Amp mit zuschaltbarer Raumakustik-Kompensation, der Dank exklusiver Hochvolt-Schaltung das jeweils Beste aus Röhren- und Transistorwelt vereint.
Fazit: Mit der P 3000 HV / A 3000 HV hat sich T+A ein eigenes Denkmal gesetzt. In 30 Jahren wird man sagen: "Das war die ultimative Vor-/Endkombi."
Klang: Absolute Spitzenklasse
Gesamturteil: überragend
Preis / Leistung: überragend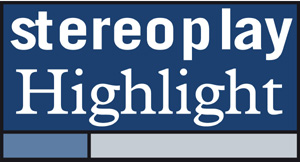 T+A's 'no compromise' HV series components are designed for the luxury audiophile market. In that context, this latest amp combo is sensational value. We've said this so often of T+A's separates there's a danger of it becoming tedious: if they were made by a boutique audio manufacturer they'd come with price tags two or even three times larger. Little wonder the German company is selling them hand over fist.