The CALA CS-Mini
The CALA CS-Mini is a small loudspeaker, but only in its physical dimensions. Although just 13 cm wide, 15 cm deep and 22 cm tall, it sounds like a big speaker right up to quite high levels. This is possible because its cabinet is made of solid aluminum, whose walls are much thinner than those of a comparable cabinet made of timber.
The CALA CS-Mini is extremely versatile: as a small Hi-Fi speaker set up on a shelf or close to a wall. These speakers are very efficient, and match the Cala D in performance and visual terms.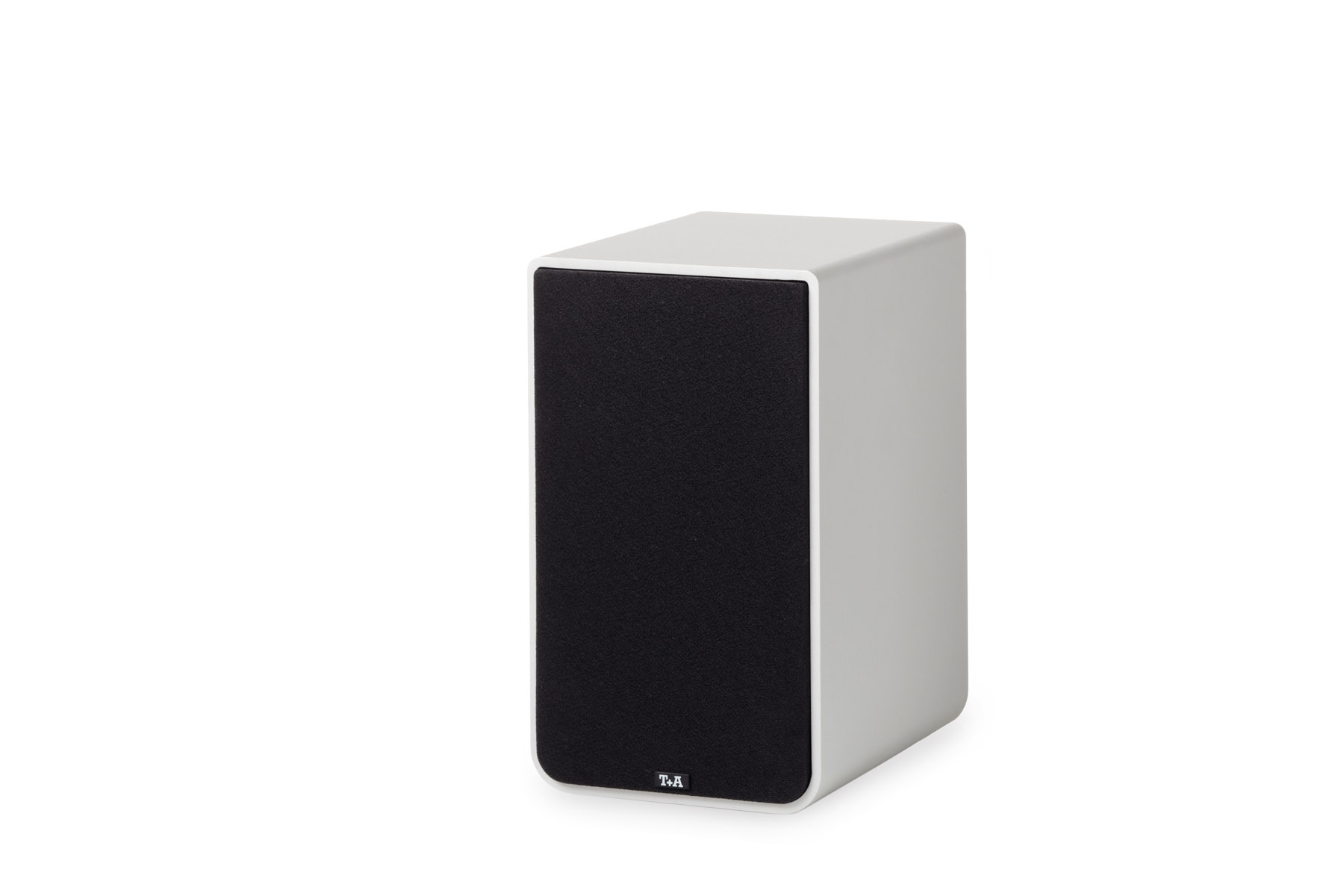 Design Philosophy
The whole case is produced as a sophisticated extrusion, including all stiffening elements and mounting lugs, allowing it to exhibit completely flawless external surfaces all round, with their glass bead blasted and anodized finish. The high-quality two-way drive unit arrangement consists of a bass / mid-range driver with large magnet and special cone with good damping, and a 25 mm woven dome tweeter. Combined with a refined cross-over unit with low bass equalization, these excellent internal units produce an amazingly harmonious and natural sound quality.
Music power handling
60 Watts
Frequency range
50 – 30000 Hz
Drive units bass
1 x 100 mm Long excursion
Bookshelf speaker
2-way bass reflex
Peak output (into 4 Ohms)
60 Watts
Frequency range
50 - 30000 Hz
Bass / mid-range driver
1 x 100 mm
High-frequency driver
1 x 25 mm woven dome
Crossover frequency
2500 Hz
Dimensions, H x W x D
22 x 13 x 15 cm
Finish
Silver 43, front grille black
Technical modifications reserved