PA 3000 HV
Integrated Amplifier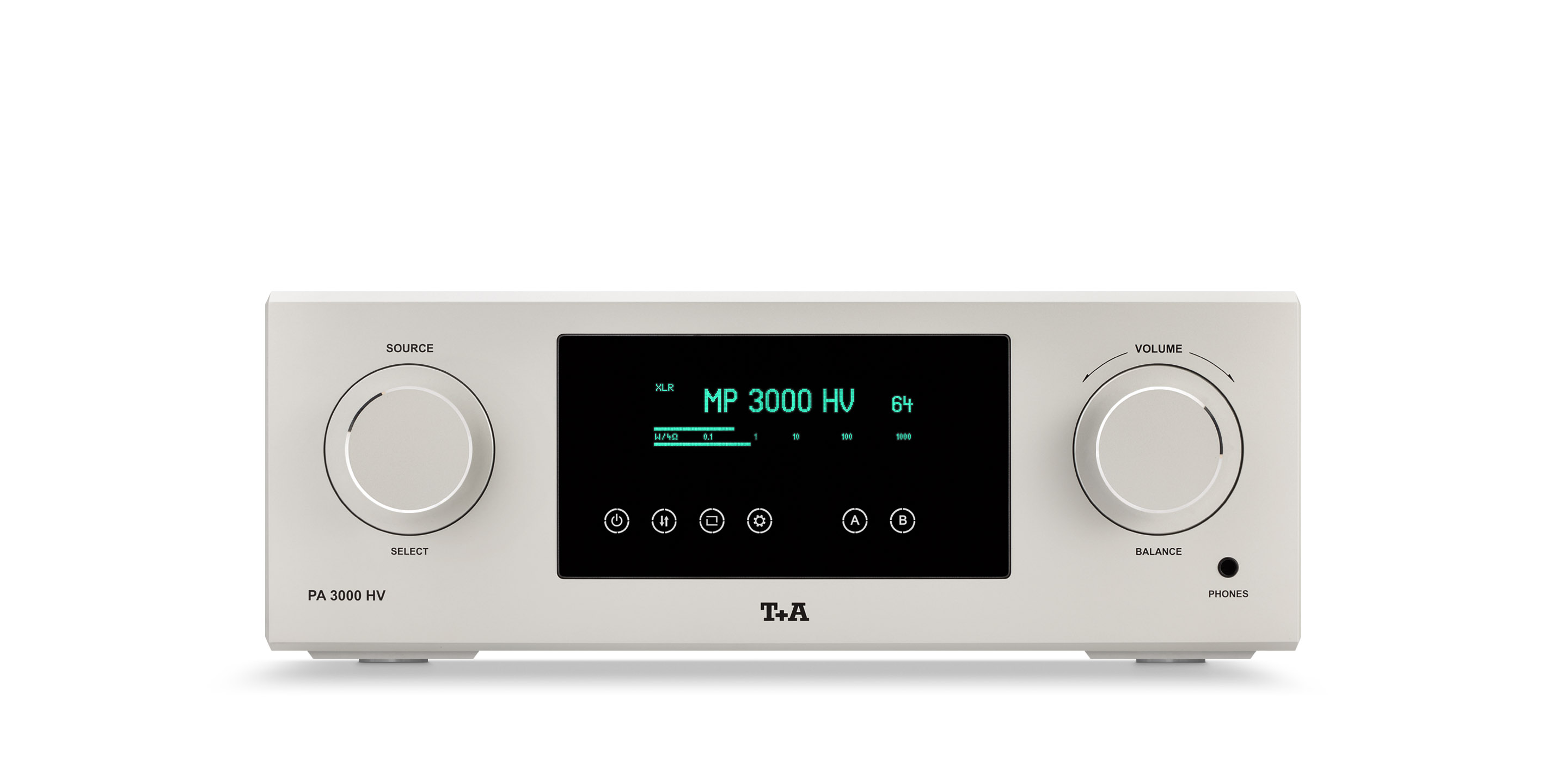 The Integrated Amplifier
The P 3000 HV pre-amplifier and the A 3000 HV power amplifier share many components with the PA 3000 HV, as well as the fundamental design principles and circuit topology. Most of the case components are the same, and the PA 3000 HV and A 3000 HV also employ the same mains units and voltage supplies, output stages, input amplifier and high-voltage amplifier stages. The P 3000 HV pre-amplifier also shares many parts such as the input section, the pre-amplifier, the relay-based volume control, the output section and the front case profiles, complete with control processor and VFD screen.
Achieving absolutely outstanding results from combined devices – such as integrated amplifiers – is more difficult than from separate components, because both the sensitive pre-amplifier stages and the powerful output stages are required to share a common case.
This problem calls for great sophistication in design, and that is why our cases are sub-divided into separate compartments made of 10 mm thick aluminium plates. This construction provides highly effective shielding between the various sub-assemblies, and in this way our development team has succeeded in producing superb sound quality: the measured values, the specification and the power generated by the amplifier are at the limits of what is physically feasible from an integrated amplifier of this size. The components and materials are uncompromisingly first-rate, and the casework sets such high standards that it is superior to much more expensive equipment.
Mehr anzeigen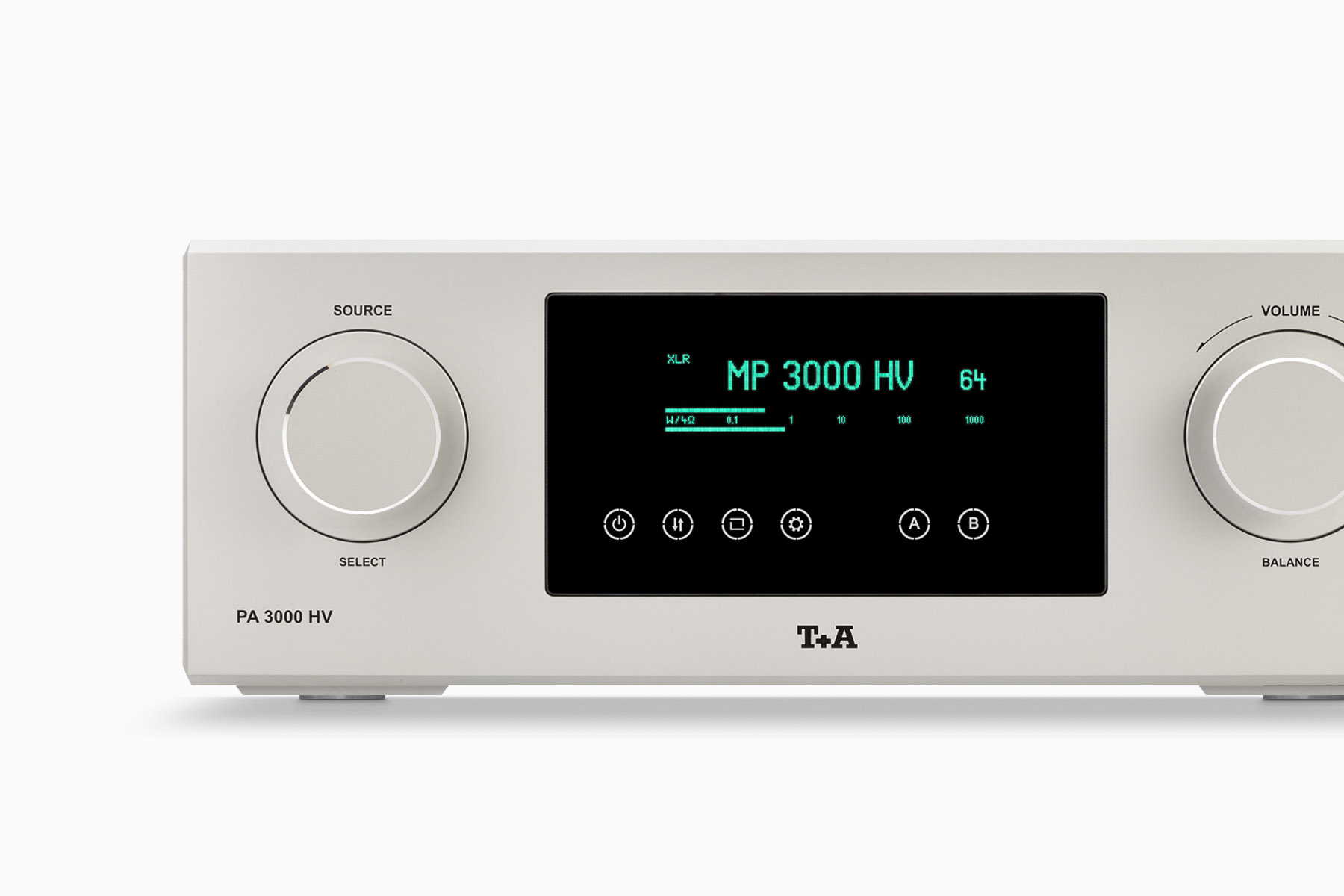 Technology
Like all HV machines, the PA 3000 HV is of consistently symmetrical, channel-separate construction. The pre-amplifier circuit boards with input section, the volume control and the high-voltage amplifier are located in the upper compartment under the case top cover; the symmetrical layout eliminates electromagnetic influences. The compartment consists of thick-walled aluminium plates, and is completely separated and shielded from the power output stages, the current and voltage supplies and the loudspeaker outputs in the bottom compartment.
The socket section on the back panel reveals the PA 3000 HV's comprehensive connection facilities and rigidly symmetrical construction. There are four balanced inputs which can alternatively be configured as unbalanced types, plus two further unbalanced inputs and a recorder input. Input No. 4 can be operated in surround (pass-through) mode in order to use the power amplifier of the PA 3000 HV for the front channels of a surround decoder. For the pre-amplifier there is one balanced and one unbalanced output.
Two pairs of loudspeakers can be connected to the solid high-current loudspeaker terminals, which are made of pure brass with all surfaces rhodium-plated. H-Link (HV data bus), LAN socket, trigger input, RC-in for E-2000 and an earth terminal are also present. Since the momentary power drain can be very high, the machine is fitted with an oversized mains input socket. The de-coupled feet are adjustable, ensuring that the machines stand stably even on uneven surfaces. Der PA 3000 HV is supplied complete with the F 3001 infrared remote control unit. Upon request the P 3000 HV can be fitted with High-End phono pre-amplifier modules, which feature different circuit topologies for MM or MC pick-up systems. The analogue signal processor module developed to act as signal controls for the P 3000 HV is available for use with the PA 3000 HV and PA 3100 HV as well
Mehr anzeigen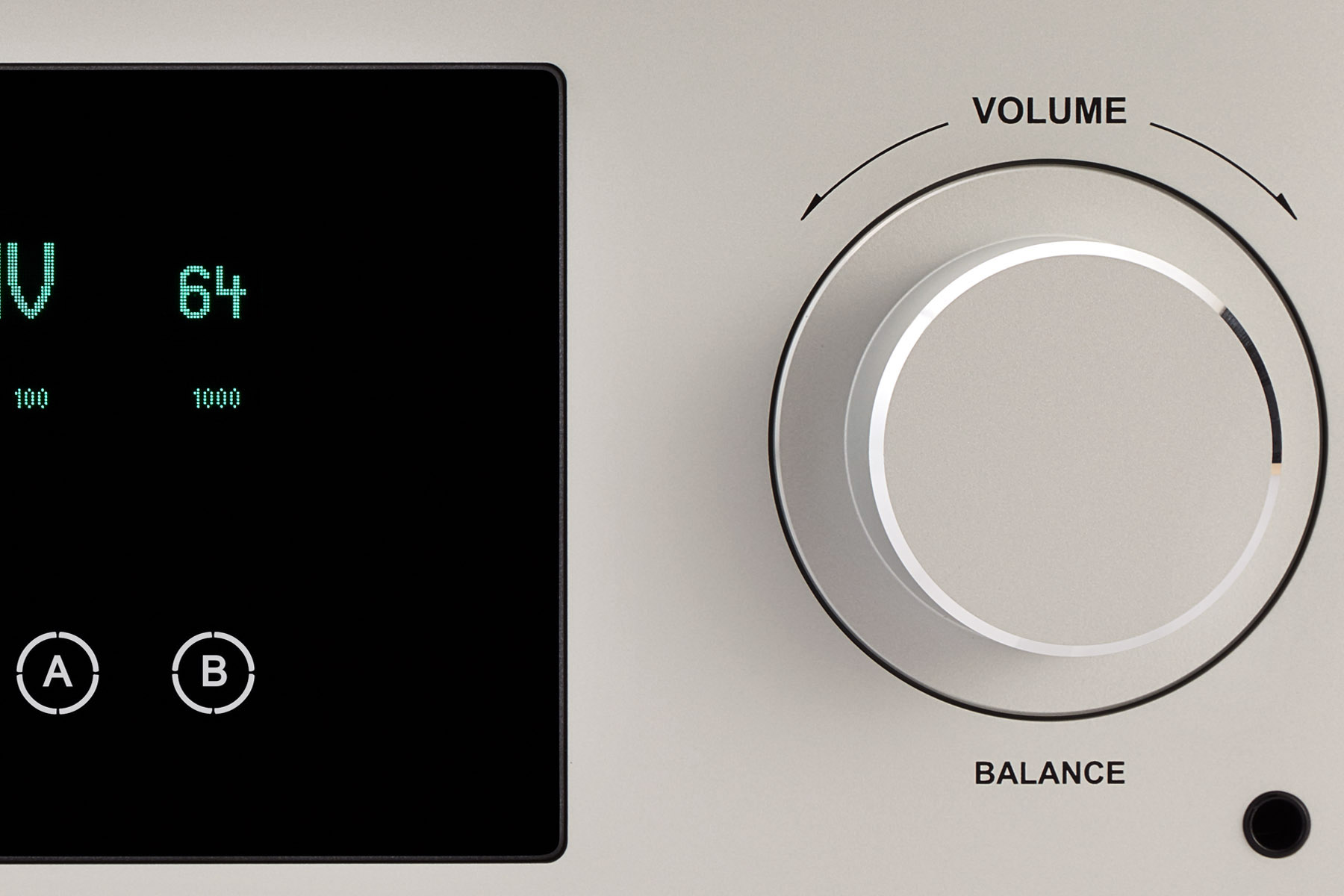 Frequency response + 0 / – 3 dB
0,5 Hz –300 kHz
Signal / noise ratio
105 / 110 dB
Total harmonic distortion
< 0,001%
Channel separation
> 90 dB
Nominal input sensitivity
High level (RCA)
7 x 250 mVeff ... 6 Veff / 20 kOhms
Balanced (XLR)
4 x 500 mVeff ... 12 Veff / 5 kOhms
1 x Recorder
250 mVeff / 100 Ohms
PRE out RCA
nom. 1 Veff, max 9,5 Veff / 50 Ohms
PRE out XLR
nom. 1,45 Veff, max 19,6 Veff / 50 Ohms
RMS output per channel into 8 Ohms
300 Watt
RMS output per channel into 4 Ohms
500 Watts
Peak output per channel into 8 Ohms
380 Watts
Peak output per channel into 4 Ohms
700 Watts
Power bandwith
1 Hz – 150 kHz
Frequency response + 0 / – 3 dB
0,5 Hz – 180 kHz
Signal / noise ratio
> 115 dB
Total harmonic distortion
< 0,03 %
Reservoir capacity
120000 μF
Mains / Accessories / Dimensions
Mains
110-120 V/60 Hz oder 220-240 V/50 Hz / 1500 W
Features
Trigger input +5 ... 20V for external switching-on
Input 4 can be confi gured in surround mode
(Surround pass-through)
Dimensions (H x W x D)
17 x 46 x 46 cm
Finishes
Case: silver laquer 47 or titanium laquer 64
Heat sink: black 42
Technical modifi cations reserved
Der T+A PA 3000 HV ist durch und durch ein ingeniöses Stück HiFi. Gebaut für die Ewigkeit, musiziert er mit einer Bärenruhe und Gelassenheit, die allen Details und Zwischentönen den nötigen Raum lässt. Hat man es mit gut aufgelegten Musikern, möglicherweise sogar mit einer inspirierten Produktion zu tun, reicht der T+a die opulente Spielfreude und zugleich allerfeinste Nuancen unvermindert weiter. Detail oder Gesamtheit, Groove oder Melodie, Dynamik, Punch und Attacke oder Feinheiten – der T+A kann all das, was wir zusammen wie bezeichnen? Musik!

Un dechado de perfección
Es el amplificador integrado de la elitista Serie HV de T+A, lo que lo convierte en uno de los mejores productos de su clase del momento. En realidad, estamos ante una
electrónica de auténtica referencia que ejemplifica en su expresión más radical el concepto germánico de la calidad.

Vorsicht Hochspannung
T+A zielt mit den Komponenten der HV-Serie weiter als je zuvor und landet mitten im audiophilen Olymp. Während der Multi-Source-Player MP 3000 HV mit umfassender Ausstattung punktet und bei allen Tonquellen über klangliche Zweifel erhaben ist, misst sich der Vollverstärker PA 3000 HV sogar mit einigen gewichtigen Vor-End-Kombis. Der MP 3000 HV und der PA 3000 HV von T+A geben eine durch und durch wirklich ganz große Vorstellung ab! Ach ja: Die Verarbeitungsqualität beider Geräte ist schlicht hervorragend und sehr ansprechend gestaltet sind sie auch. Die Performance des MP 3000 HV und des PA 3000 HV macht sie zu unserer Referenz bei Multi-Source-Playern respektive Stereo-Vollverstärkern.

Top Ten HiFi Equipment Awards Hong Kong 01/2015
Top Ten HiFi Equipment Awards Hong Kong
Der Koloss von Herford
Der PA 3000 HV von T+A ist ein Prachtexemplar von Vollverstärker und neuer Maßstab für diese Gattung in der High End Klasse.
Verarbeitung, Ausstattung und Klangeigenschaften sind jenseits aller Kritik, und der Preis dafür geht völlig in Ordnung.
Der PA 3000 HV ist eine Anschaffung fürs Leben, die jeder audiophilen Anforderung gewachsen ist.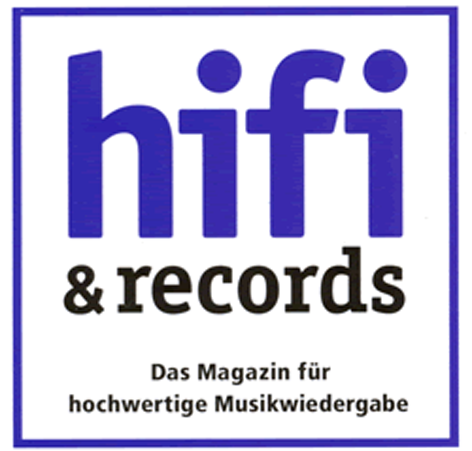 Soundstaging is immaculately layered, and posses an enviable amount of stability when things get dynamically demanding. There's lots of refinement too, and a tonal balance that is even-handed and seamless as we've heard.  Sometimes products that share these qualities can easily sound clinical, something the T+A manages to avoid."
This amps star turn is its truly fabulous bass.  It doesn't matter whether you listen to acoustic bass or the kind of lows that disturb the rest of the street, this T+A will deliver it brilliantly.
The PA3000HV lives in the same space as some really tasty pre/power combinations, but it can more than hold its own.  Build quality is brilliant, as is its ability to unravel a recording – this is a product to take very seriously indeed.
Put two HV components together and it´s just stupendous!
You might need to strap yourself down in your listening seat and be prepared for a major adrenalin rush. Ad speakers to taste…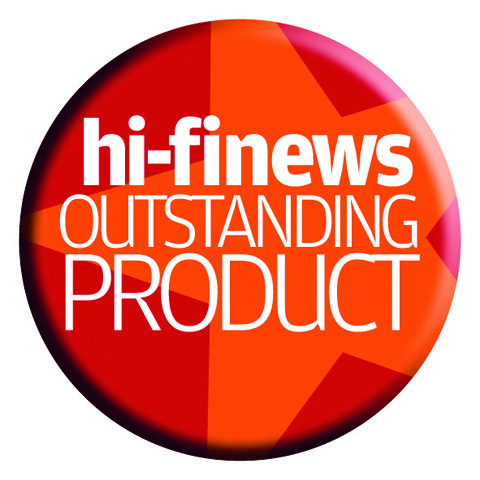 Zauber ohne Röhre
Das Urteil fällt dann auch irgendwie jubelnd für T+A und womöglich vernichtend für den Rest der Welt aus. Denn dieser Vollverstärker ist diesseits der 10.000,-Euro- Schallmauer derzeit nach unserem Ermessen nicht zu schlagen. Und jenseits bis auf Weiteres womöglich auch nicht.
Klangniveau: 100%
Preis/Leistung: exzellent

Echt spannend
Kompromissloser, analoger Vollverstärker, der dank Hochspannungs-Schaltungstechnik Röhren-typische, betörende Klangeigenschaften mit der Dynamik und Sauberkeit von Transistor-Amps auf bisher nicht gekannte Art und Weise vereint.
Klang: absolute Spitzenklasse
Gesamturteil: überragend
Preis/Leistung: überragend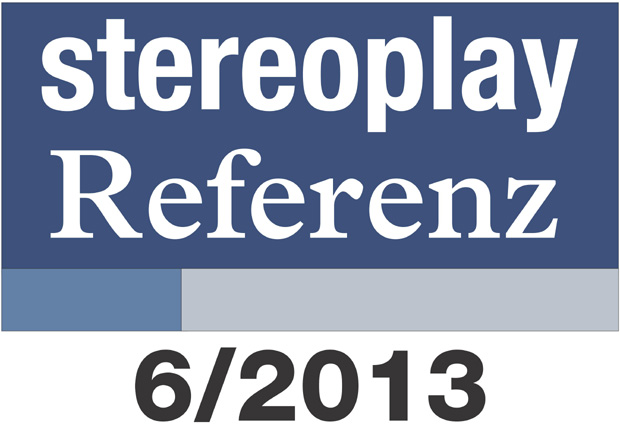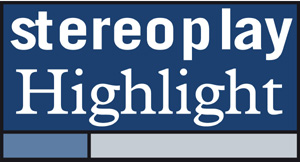 High Voltage
Extrem kompetenter Digital-Allrounder trifft den saubersten Verstärker des Universums: Zusammen ergeben die HV-Geräte eine absolute Traumkombination.

Spannungsgeladen
Donnerwetter, mit dem PA 3000 HV liefert T+A ein wahres Meisterstück ab. Wer den Preis als hoch empfindet, sollte sich in der Klasse umsehen:  Er wird in puncto Aufbau, Leistung und messtechnischer Perfektion kaum Vergleichbares finden.
Klingt unfassbar sauber und gelassen, kennt keinerlei akustische und räumliche Einschränkung.
Ausstattung: überragend
Bedienung: sehr gut
Verarbeitung: überragend
Klangurteil: 132 Punkte