TCD 315 S
Floor-standing loudspeaker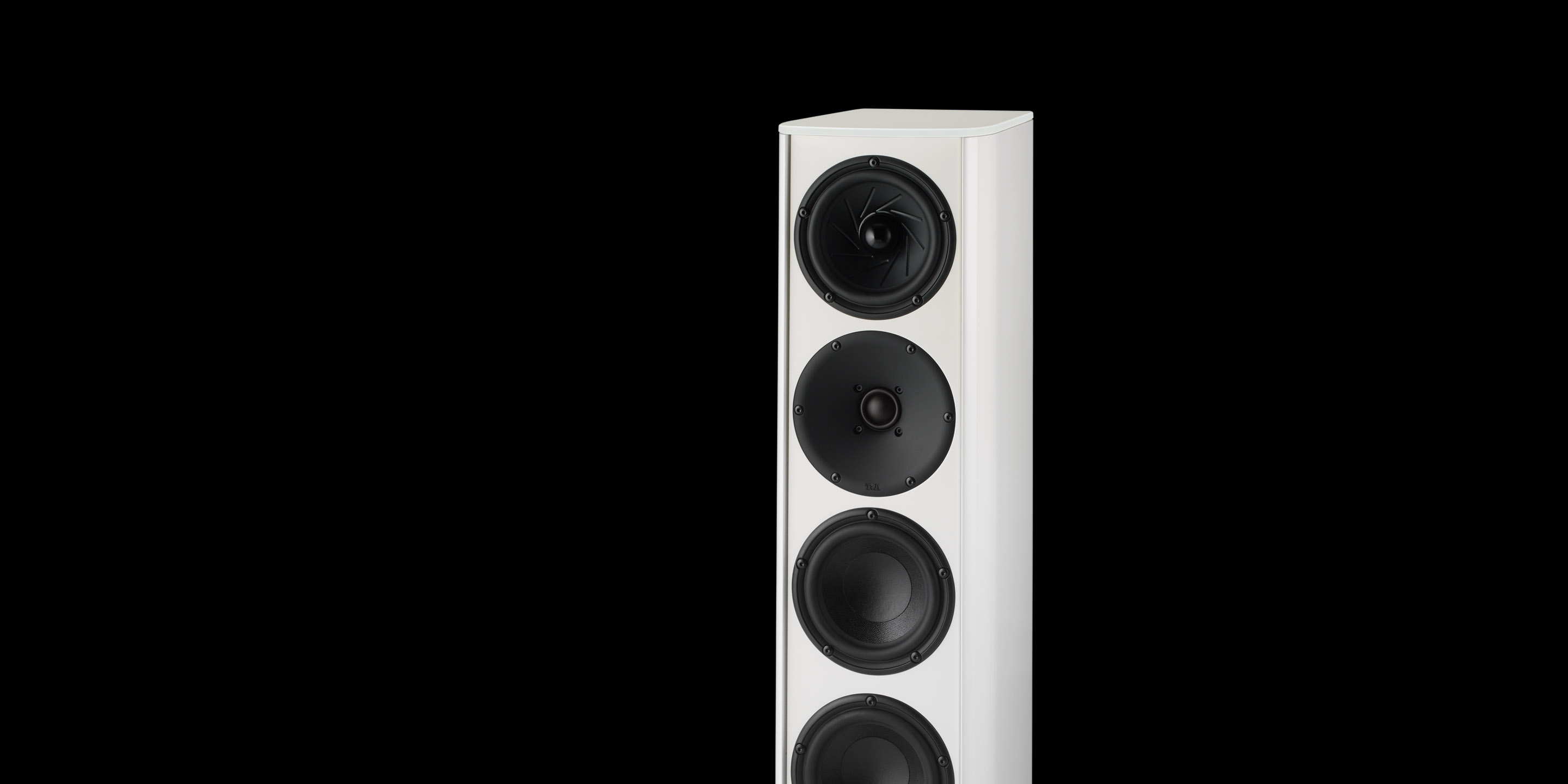 TCD 315 S

Floor-standing loudspeaker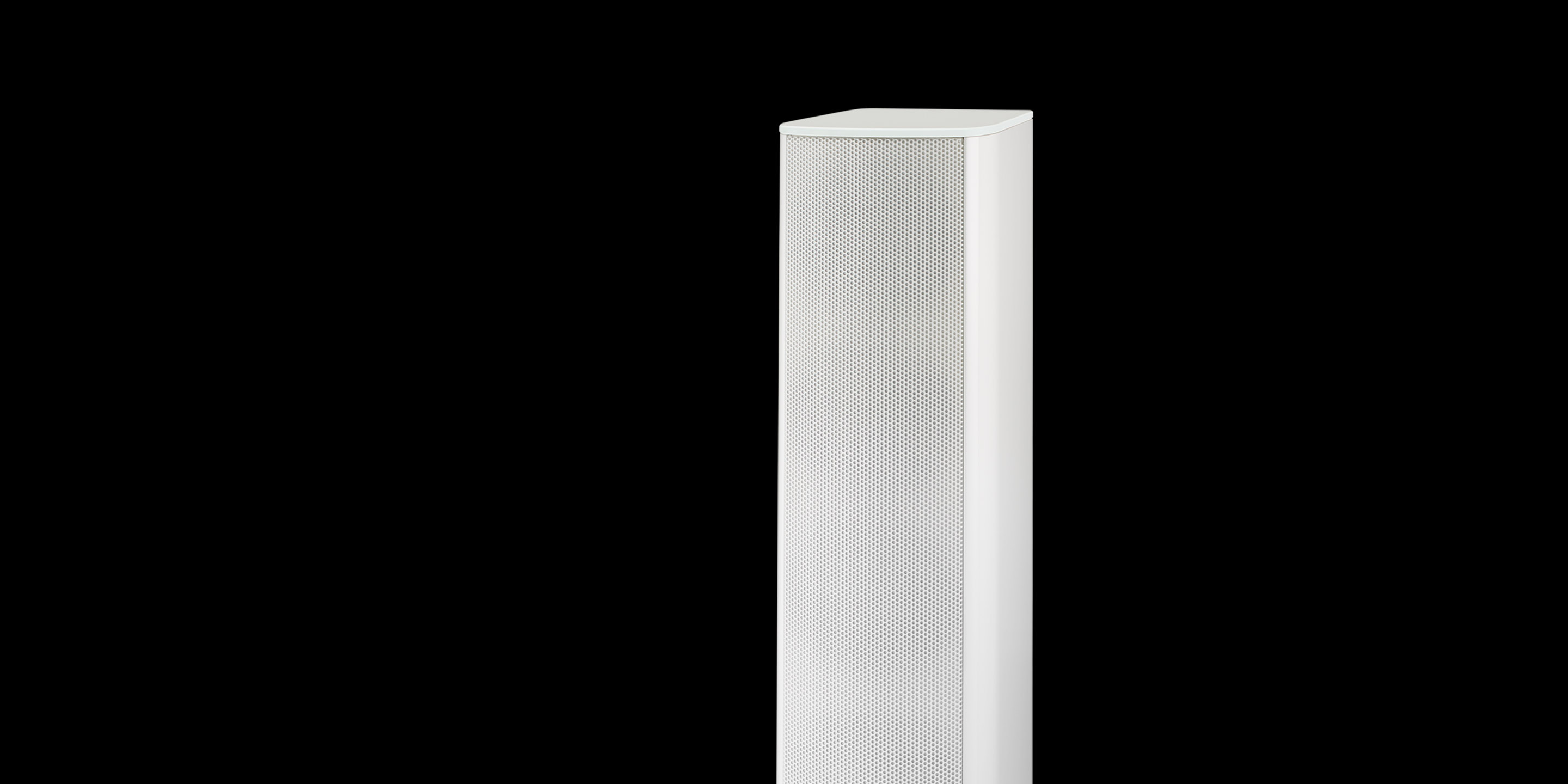 The TCD 315 S
With a height of just 85 cm, the TCD 315 S is the smallest and slimmest floor-standing speaker in the TCD series. Its construction is very similar to that of the other floor-standers; the speaker is fitted with the same mid-range and treble drivers as the TCD 310, while the bass units are simply a little smaller. In spite of its small stature, the TCD 315 S constitutes another fully mature speaker with a very long transmission line, which is folded several times within the cabinet. The two 15 cm bass units with low natural resonance are matched accurately to the transmission line, and their extremely hard, embossed carbon cones generate very low, accurate bass at high pressure.
The 15 cm mid-range unit and waveguide dome tweeter form an acoustic unit which provides constant radiation characteristics in the transitional area between mid-range and treble (CD = Constant Directivity). The waveguide dome is positioned below the mid-range driver, and this, combined with the carefully calculated design of the crossover unit, creates an acoustic axis in the mid / treble range which rises with increasing distance from the speaker, thereby compensating for the speaker's low height. The result is brilliant reproduction of the mid / treble range in the area well above the cabinet itself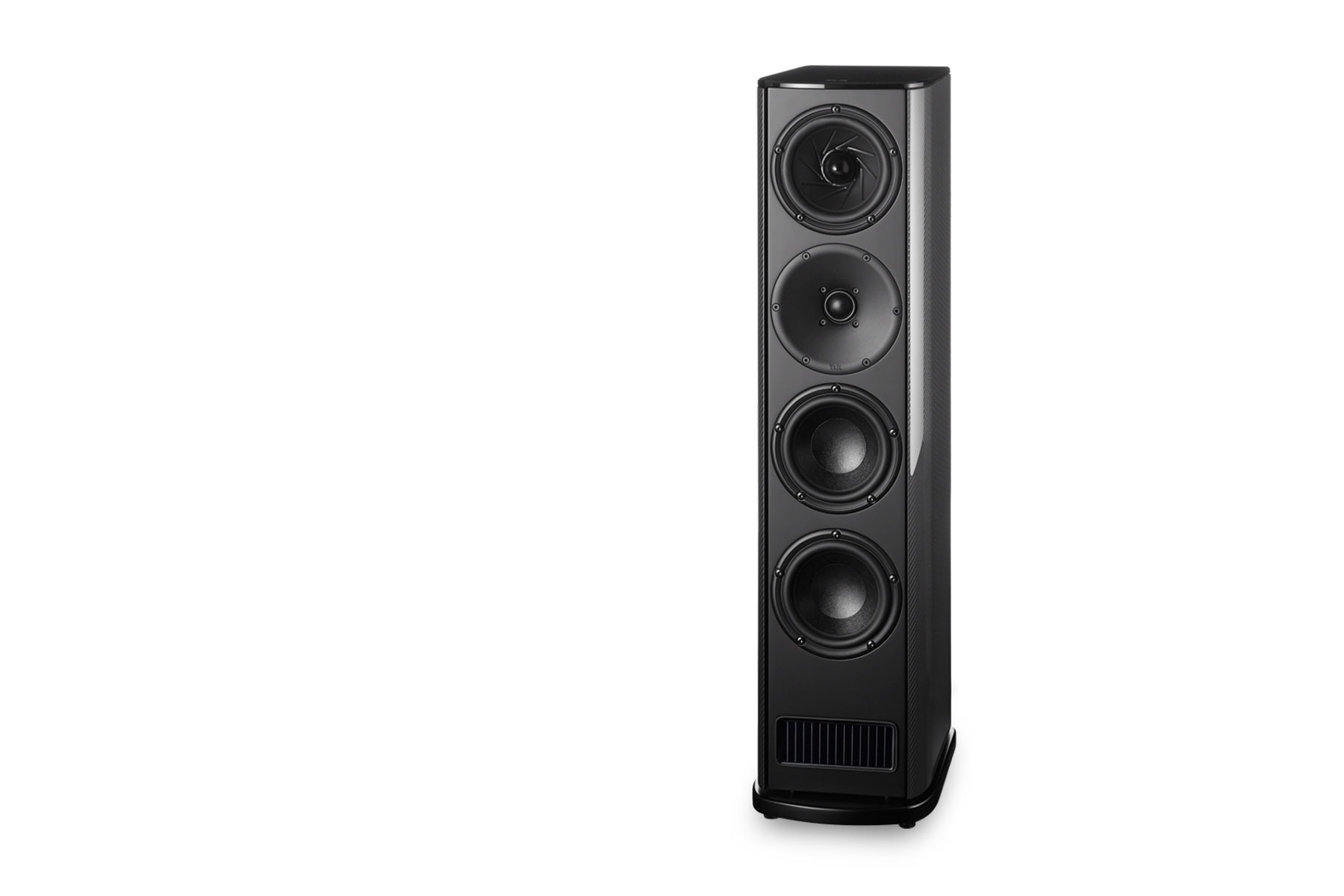 Technology
Criterion loudspeakers are fitted with sophisticated, double-sided, three-way cross-over units (FSR). We developed this technology with the aim of eliminating the slightest trace of crosstalk by keeping the earth and signal lines separate. The cross-overs are of uncompromising construction, and all components are low-tolerance types selected for minimum possible losses. The circuits are optimised for the best possible transient and frequency response characteristics, are effortlessly capable of processing extremely high levels, and drive all three frequency ranges perfectly. This cross-over technology plays a crucial role in the outstanding spatial imaging, transient handling and dispersion characteristics of TCD speakers. It also permits the use of genuine bi-wiring or bi-amping, because we completely separate the bass from the mid-range / treble by using separate sections on the circuit boards.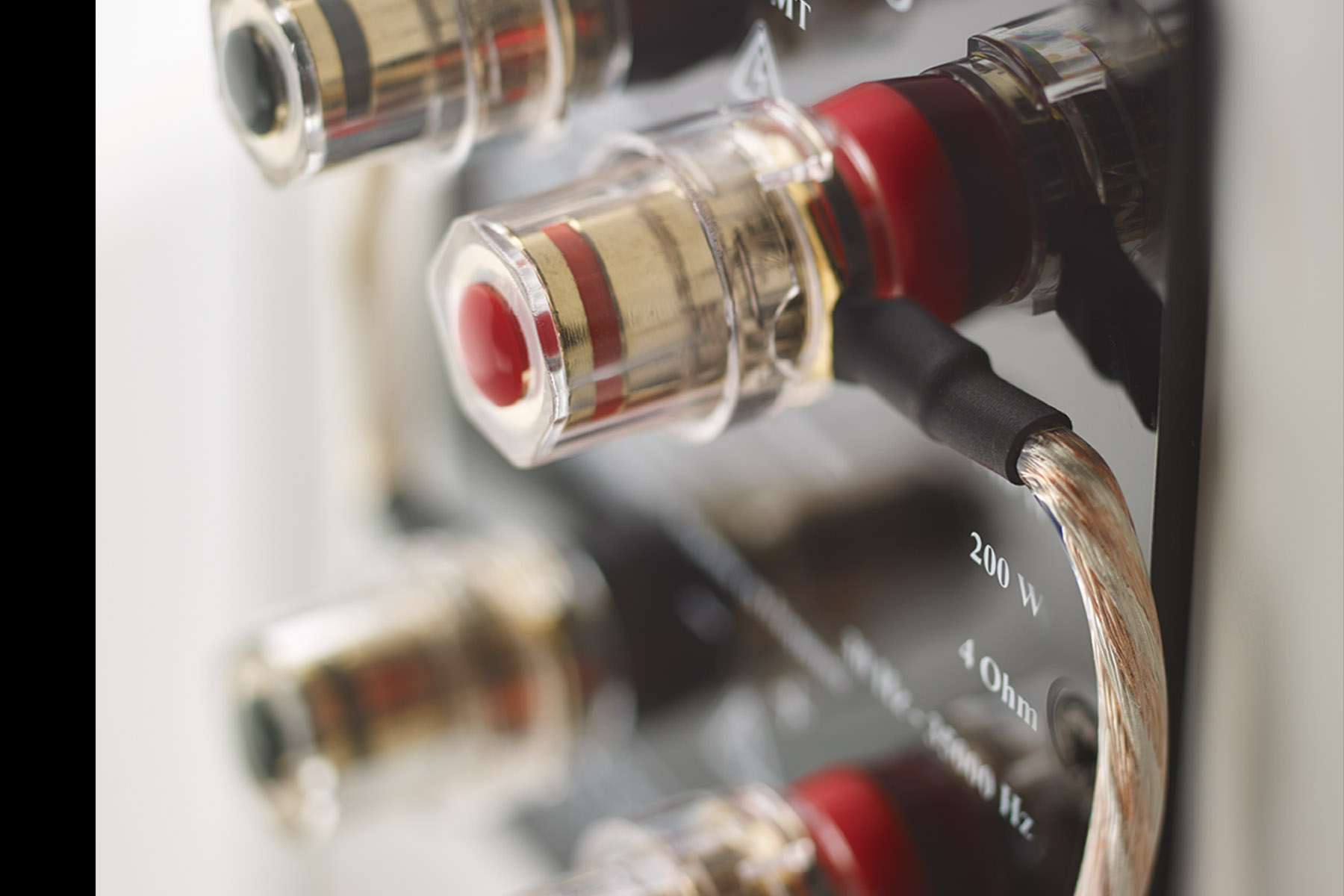 Floor-standing speaker
3-Way Transmission-line
Nominal power rating
140 Watts
Music power rating
200 Watts
Frequency range
30 - 35000 Hz
Drive units bass
2 x 150 mm
Drive units midrange
1 x 150 mm
Drive units high frequency
1 x 25 mm
Crossover frequencies
320 / 2200 Hz
Dimensions H x W x D
84 x 21 x 31 cm
Technical modifications reserved
Connection and installation
SubEQ Software for room calibration
Manual and Firmware Updates for TCD 610 W SE
Firmware update TCD 610 W
includes Ethernet Flash Utitlity
includes Ethernet Flash Utitlity
Kleine Form, Hohe Kunst
Transmissionline und klein, das ging nicht zusammen. Bislang. Mit der Criterion TCD 315 S beweisen die T+A Entwickler, dass auch in der kleinsten Hütte genug Raum für einen Transmissionkanal sein kann. Das Konzept verlangt vor allem viel Know How, das bei T+A offenbar gepflegt wird. Klanglich gefällt das fulminante, weite Panorama, das die TCD 315 S zu stemmen versteht. Hier hat jemand nicht nur ein Design-Programm bemüht, sondern auch hörend sehr feinsinnig die Klangwirkung austariert. Großer Wurf, kleine Bauform.
Klangurteil: 93 Punkte
Preis/Leistung: sehr gut

Gemeinsam mit dem Vollverstärker PA 2000 R sorgt die TCD 315 S bei voll aufgedrehter Lautstärke für klare, saubere Wiedergabe. Dem Erleben von Musik, genau wie in einem Live-Konzert, steht also nichts im Wege. Man braucht nur noch die Augen schließen.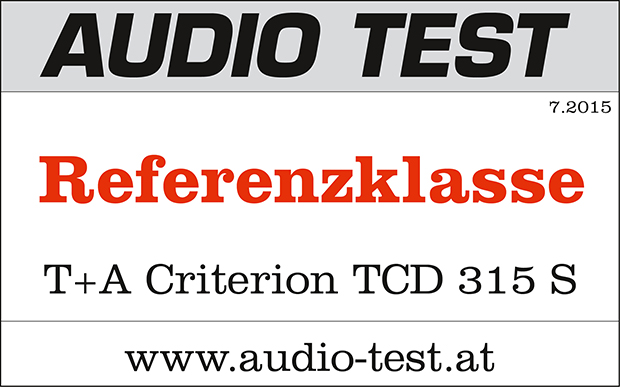 Druck plus Sensibilität und die große Panorama-Abbildung. Wer das erlebt hat, wird sich hüten, weiterhin bei dieser Standbox von "der Kleinen" zu sprechen.
Transmissionline für kleine Räume. Herrlich spielfreudig und stamm-stabil im Bass, druckvoll und farbenstark dazu.
Klang: Absolute Spitzenklasse
Preis/Leistung: gut-sehr gut

Der lammfromme Wolf
Der Criterion TCD 315 S ist ein genügsamer Lautsprecher: Er braucht keine monströsen Verstärker, ist unkritisch zu positionieren und nagelt nicht an eine Hörposition fest. Allerdings zieht er die Aufmerksamkeit auf sich und wird aus manch hintergründigem Genuss eine intensive Hörsession machen, denn der Criterion TCD 315 S klingt wirklich ausgezeichnet.
T+A bietet mit dem kleinsten Criterion einen ausgewachsenen, völlig stimmigen und nachhaltig überzeugenden Lautsprecher.