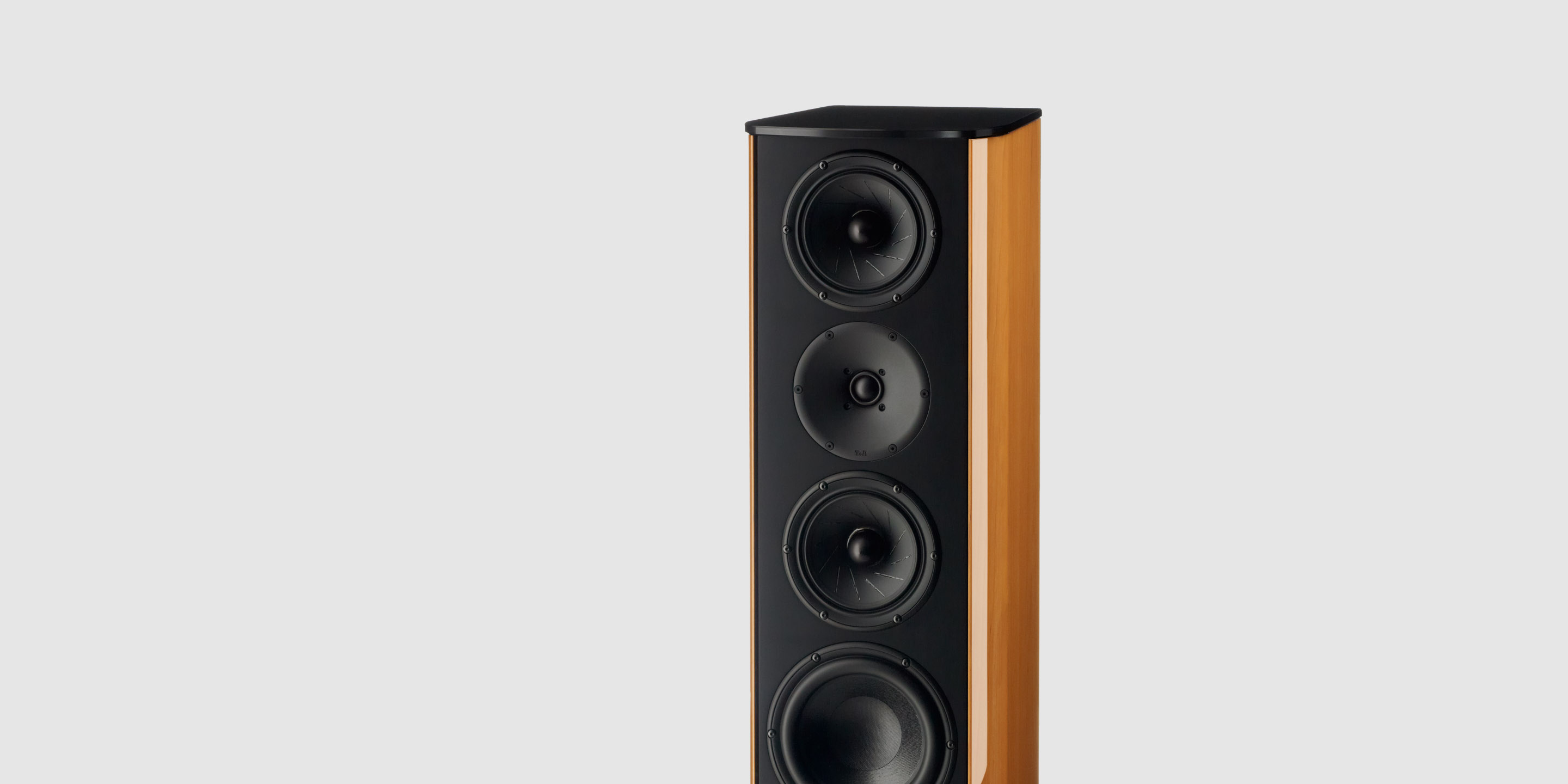 Criterion Loudspeakers
In 1982 the decision was made to develop a unique and truly ground-breaking series of loudspeakers; distinctive speakers which were intended to stand out from all other conventional units in terms of sound quality, appearance and technology. We named this series CRITERION – benchmark – and this marked the birth of one of the most successful loudspeaker ranges in our industry. Since their introduction the name of CRITERION has become a byword for unusually high-performance loudspeakers equipped with unique and superior technologies, which also offered extraordinarily good sound. TMR 160, T 160, TB 140 and TS 300 are just a few examples of speakers which caused tremendous excitement, and set new standards over a period of many years.
From the outset we have always placed tremendous importance on top-quality sound and the latest technologies, and that is why all our speaker ranges have enjoyed unusually long production cycles; they remain more than competitive even after production has stopped.
The Criterion TCD series combines, in addition to the transmission line principle for the bass range, a big number of other sophisticated technologies, which lead to exceptionally good quality of sound and meet the highest audiophile standards.

Mehr anzeigen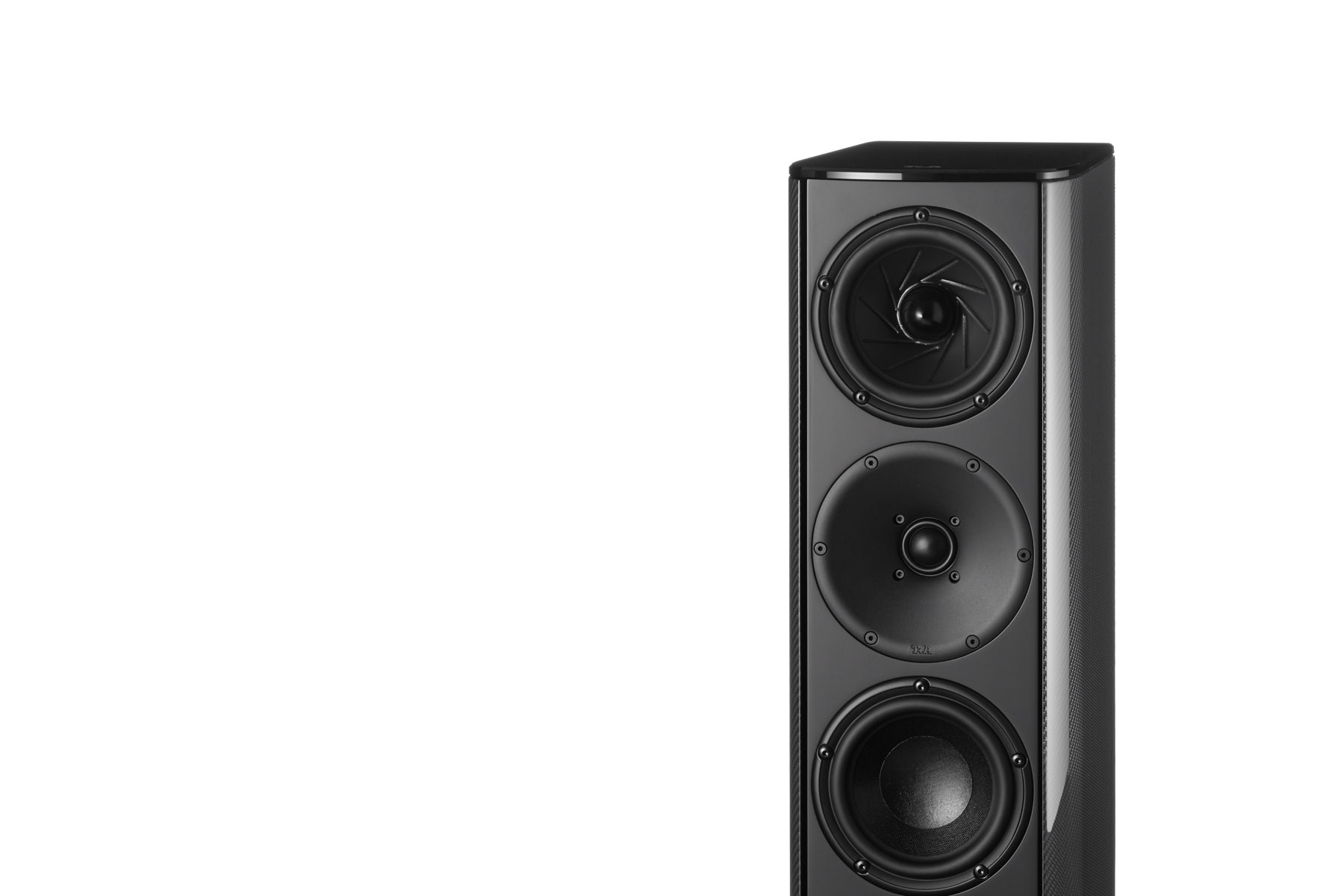 Design Philosopy
Our Criterion series is the perfect example of a successful evolution. With every new model series, it has always received substantial improvements and further developments. Naturally we have remained true to the unique and superior transmission-line principle for our floor-standing speakers, but have once again succeeded in enhancing the effectiveness of the line through our cabinet design, which in turn has further lowered the lower cutoff frequency and increased deep bass output.
The cabinets are based on an enclosed internal case to which the substantial side panels – up to 30 mm thick – are permanently bonded. This makes the cabinets very heavy as well as extremely rigid, and totally eliminates resonance effects. The side panels are finished in selected veneers of the very highest quality, with an option of semi-matt or high-gloss lacquer, both harmonizing perfectly with the high-gloss top covers of black safety glass. The mid-range drivers are housed in separate, airtight chambers which, together with the transmission line guides, provide additional stiffening inside the cabinets.
The Criterion loudspeaker drive units are based on those used in our High-End SOLITAIRE® series. The free air resonance of the bass units is very low, making them very well suited to the bass-tuned transmission lines. The net result is that even very low bass signals at high levels are reproduced in an extremely clean, precise manner. The speakers feature paired mid-range units of superb quality in the D'Appolito arrangement, combined with Waveguide dome tweeters – a completely new development – which exhibit precisely defined radiation characteristics. This behaviour is constant over the full frequency range, and largely eliminates the influences of the listening room. The Waveguide (sound guide) of our high-frequency dome unit is accurately calculated, and ensures that the lateral radiation characteristics match those of the mid-range units in the transitional frequency range. This provides an enormous improvement in the speakers' imaging qualities and positional accuracy, enabling them to reproduce the finest details with incredible definition and transparency. These qualities explain the designation of our series: T means Transmission-line and CD means Constant Directivity!
Frequency range
22 – 35000 Hz
Drive units bass
2 x 260 mm long excursion
Frequency range
25 – 35000 Hz
Drive units bass
2 x 220 mm long excursion
Frequency range
28 – 35000 Hz
Drive units midrange
2 x 150 mm D'Appolito
Drive unit highrange
25 mm fabric dome with Waveguide
Frequency range
30 – 35000 Hz
Drive units bass
2 x 150 mm long excursion
Drive unit highrange
25 mm fabric dome with Waveguide
Frequency range
35 – 35000 Hz
Drive units bass
2 x 150 mm long excursion
Mid / highrange
coaxial system
Frequency range
15 – 150 Hz
Drive units bass
2 x 260 mm long excursion
Signal processor
phase-, frequency-, roomcorrection